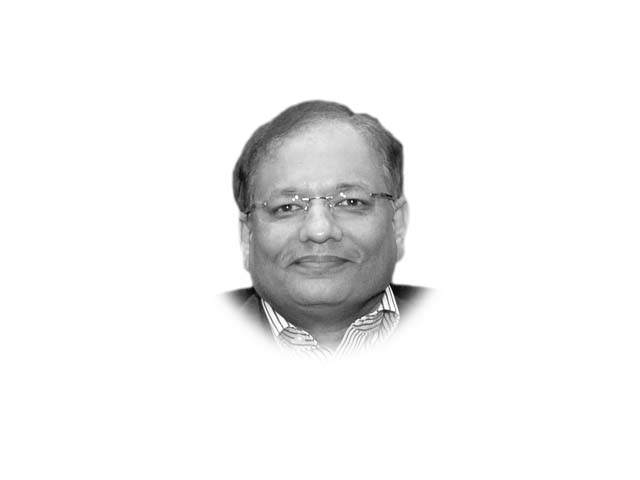 ---
The first industrial revolution, in the mid-18th century, harnessed the power of steam to mechanise production; the second used electric power for mass production; and the third leveraged information technology to automate manufacturing. The current — fourth — industrial revolution is characterised by a fusion of technologies, bringing together the physical, digital, and biological worlds. Compared to previous revolutions, the fourth is heavily knowledge-based, requiring new competencies and a highly technologically skilled labor force that is well versed in advancements such as robotics, artificial intelligence, nanotechnology, genetic engineering, virtual reality, block chains, and quantum computing. This raises the question: To what extent are we prepared to meet the challenges and requirements of the fourth industrial revolution?
Pakistan has the second youngest population in the region after Afghanistan. Sixty-four per cent of our people are below the age of 30. Sadly, a high proportion of this young population has never been enrolled in a school. Currently, we have the second highest number of out-of-school children in the world. According to Population Council estimates, nearly 28 per cent of children of ages 10-14 are out of school — they have either never attended school or dropped out. Only a third of the boys and a quarter of girls who are enrolled in primary school will go on to complete lower secondary education. Most of the young people entering the labor force do not have secondary education.
It is no wonder that Pakistan is on the lowest rung of the Human Development Index in South Asia. We rank 154th out of 189 countries. The global Youth Development Index, an aggregate indicator that measures progress on youth development in 183 counties, including 49 Commonwealth countries, places Pakistan among the 10 lowest ranked Commonwealth countries.
Building human capital through skill-based education will be an uphill task for Pakistan unless we do something drastic now. Our population is growing so fast that we will not be able to achieve universal primary education until 2075. At the current rate of growth, by 2050, there will be 224 million people looking for work.
Without factoring in population planning, we will never be able provide the level and quality of education required to meet the requisites of a knowledge economy. With less than 3 per cent of our GDP allocated to education, how can even basic educational infrastructure keep pace with such a fast-growing population? In our region Bangladesh is already benefitting from lowering its population growth rate: with fewer children being added to its population base, it faces less need to build new schools and can divert funds towards other social development activities.
Global microeconomic data reveal that households that delay having their first child and that have smaller families invest more on their children's education.
Pakistani youth are undoubtedly bright, energetic, ambitious, and creative. We must now focus on creating an inclusive knowledge society with equal opportunities for all, irrespective of gender, socioeconomic status, or geography. For the 50 million people living below the poverty line, accessing quality education is as yet a far-off dream. For most of the poor, private schooling is unaffordable while the public schooling is considered low value. The reigning Covid-19 pandemic has further exacerbated educational inequalities: only those with the means to access digital platforms can continue educating their children while the vast majority attending public sector schools have been badly neglected. We need to dismantle from our society the prevailing educational apartheid and invest in a universal education system that imparts knowledge with wisdom, morality with ethics, civic sense, and the skills to prepare our youth for the fourth industrial revolution.
Published in The Express Tribune, May 19th, 2021.
Like Opinion & Editorial on Facebook, follow @ETOpEd on Twitter to receive all updates on all our daily pieces.