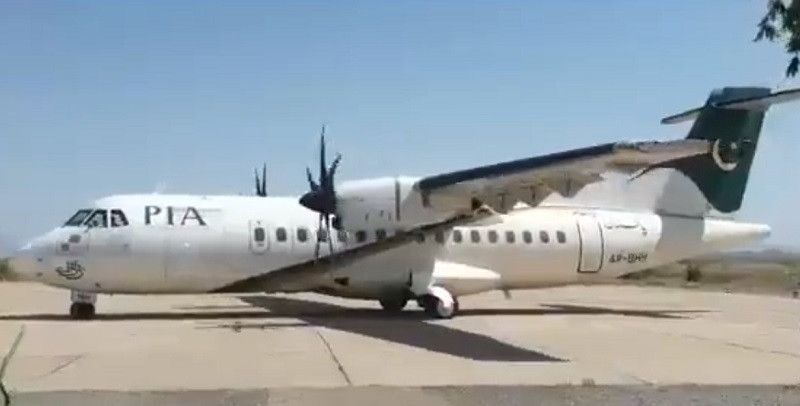 ---
ZHOB:
A flight of the Pakistan International Airlines (PIA) landed at Zhob airport on Tuesday, making it operational after three years, the APP reported.
The flight, the first since 2018, departed from Karachi carrying 36 passengers, and landed at Zhob airport this afternoon.
On April 28, during a visit to Quetta, Prime Minister Imran Khan said that "elite capture" was responsible for economic divide in the society and stressed the need for an equitable model for across the board development.
The premier said that the government was focused on bringing prosperity to Balochistan through infrastructure and human development projects.
Read 'South Balochistan development to improve Gwadar's connectivity'
He regretted that serious steps had not been taken in the past, otherwise the country would have witnessed immense development. "Balochistan suffered apathy of previous rulers, who had the mind-set of ignoring the province," he said.
The PM said that a small segment of society was occupying the resources of the country. "Our past rulers bought properties in the posh areas of London, where even the British Prime Minister could not afford to buy property," he said.
"However, my ideology is about making Pakistan rise, by uplifting its weaker segments," he said. "This was the model of development in the state of Madina that they did not build palaces, Pakistan will develop when the lower class will come up," he added.
He also said that China's development and its strategy to bring people out of poverty was exemplary and stressed that Pakistan could learn from that model also. "The government will take every step to minimise the problems of the people despite financial constraints."