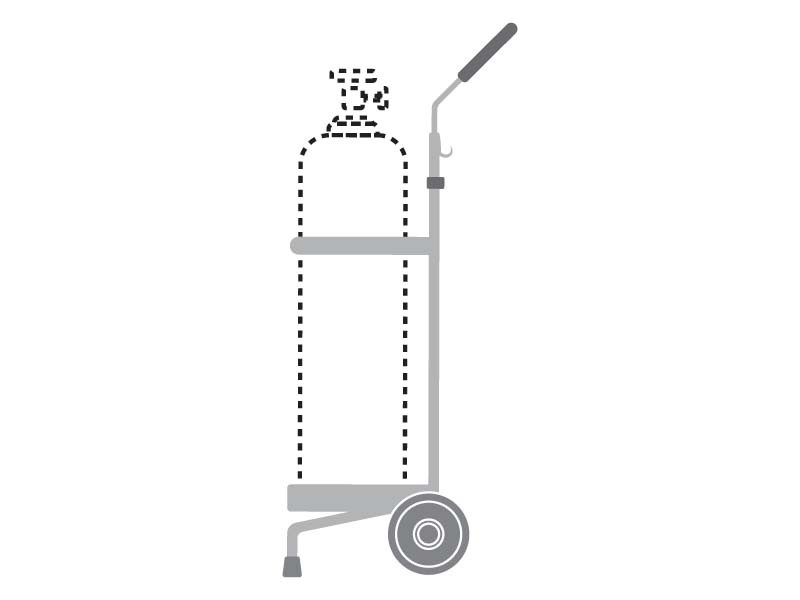 ---
Patients in homecare threatened by oxygen shortage
Suspension of oxygen supply to private sector has led to surge in price of life-sustaining gas
---
LAHORE:
As coronavirus' third-wave continues to drive more and more people into hospitals across the country, the Punjab province too has started seeing a sudden surge in oxygen and regulator demand in its chief cities.
Owing to which, the province had to reallocate its oxygen production, directing 90 percent of its entire produce to hospitals, while leaving only 10 percent for industrial usage. This means out of the 750 tonnes of the gas collectively produced by Punjab's four oxygen plants on a daily basis, almost 700 tonnes is currently being consumed by the province's healthcare system.
Shedding light on the gravity of the situation, Punjab Health Minister Dr Yasmeen Rashid revealed that all operations in hospitals across Punjab have now been postponed for two weeks, in an attempt to conserve oxygen for coronavirus patients.
Per sources however, noticing higher demands and a drop in supply to the private sector, private oxygen suppliers have now started charging exorbitant prices for the life-saving gas. Due to which, attendants of coronavirus patients have been complaining of facing severe difficulties in acquiring oxygen cylinders for their relatives in dire need.
In response to public claims, the Punjab government recently implemented Section 144 on black-marketing of oxygen, which is expected to help assuage concerns.
Yet however, where there the government has asserted some control on commercial hoarding of the life-sustaining gas, those with patients in home-care due to unavailability of hospital beds, are still said to be paying top-dollar for oxygen and medical equipment, which is reported to be in shortage across the province.
Another pertinent issue being reported across the province, especially in chief cities like Lahore, is the stock-piling of oxygen by paranoid citizens. Before the third wave of Covid-19, the price of a 20-liter cylinder was between Rs 10,000 to Rs12,000, while the price of a 10 litre cylinder was five to six thousand rupees. But now prices have reportedly surged to Rs15,000 and Rs25,000 respectively, in the black market. Whereas refilling, which used to cost around Rs1,000 to Rs1,200 has also climbed to Rs2,000 to Rs2,500.
According to Shahid Nabi Malik, a local oxygen dealer and social worker, the NCOC has directed that all hospitals should be provided with oxygen and the private sector should not be given oxygen. Sellers have started charging exorbitant prices for refilling of gas and supply of cylinders.
Speaking in the regard, an oxygen supplier in Lahore said that he has sold three and a half thousand cylinders in a week.
"The demand has been surging exponentially, and supply is becoming more and more difficult with each day. The government however has been continually reassuring the citizens that there is no shortage of the gas, but the constant supply they speak of is being made to hospitals and not private dealers. This is why procuring oxygen has been so difficult for people with patients in home care. The government should hence reconsider its decision and start supplying the private sector too," the supplier appealed through The Express Tribune.
Published in The Express Tribune, May 18th, 2021.