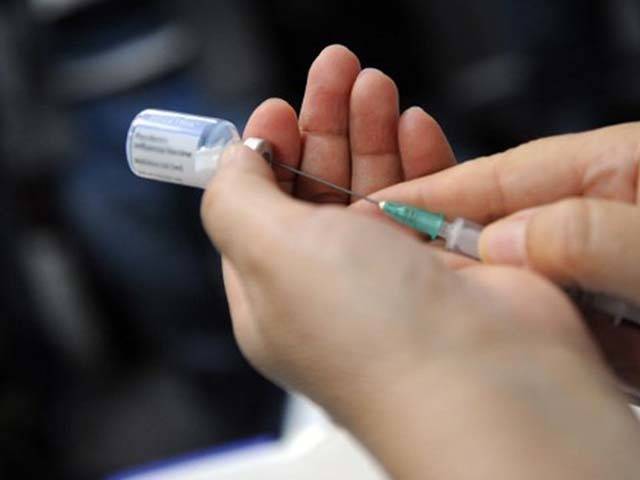 ---
RAWALPINDI/ISLAMABAD:
Due to a limited number of vaccination centres, the vaccination process against Covid-19 has been slow in Rawalpindi as less than 0.2 million people have been administered the vaccine so far.
According to data shared by the District Health Authority (DHA) on Sunday, only 185,632 citizens have been vaccinated so far against an estimated population of around six million in the district. On the other hand, the positivity rate in the district was last recorded at 8.57 per cent despite the Eid holidays, the data revealed.
The meager vaccination facilities in seven tehsils of the district have encumbered the inoculation process as the centres are working with low human resources and only in single shifts, a spokesperson said, adding that only the vaccination centres in Rawalpindi city are working double shifts.
Among the total vaccinated in the district, 166,380 are citizens while 19,252 are health workers as about 6,548 people received anti-Covid jabs on Sunday. In this regard, Rawalpindi Medical University (RMU) Vice Chancellor (VC) Dr Muhammad Omar said implementing the standard operating procedures (SOPs) is the first line of defence against the spread of coronavirus.
Since the vast majority of citizens are reluctant to follow precautionary guidelines, the second and last option is to vaccinate as many people as possible to protect them from the virus, he maintained. The administration of more vaccines would help more people stay protected from the deadly infection, he added.
Furthermore, DHA Chief Executive Officer Dr Faiza Kanwal said that there were 30 coronavirus vaccination centres currently operating in the district, including three big hospitals. She added the vaccine administration would start in six tehsil headquarters (THQs) hospitals from Monday (today) which will spur the rate of vaccination.
Read more: Covid infects 997 more people
The official admitted that the establishment of vaccination centres in proportion to the population and availability of human resource was a problem. Dr Kanwal said that the existing number of vaccination centres was in accordance with the policy of the government and more could only be set up on the directions of the government.
DHA official further stated that the people aged 40 and above could walk in to any vaccination centre once their registration was completed. She added that the inoculation of those over 30 years of age will start soon as well.
Meanwhile, as many as 18 more positive cases were reported in a span of 24 hours, raising the tally of confirmed cases to 25,173 in the district while three patients lost their lives against the deadly virus, a DHA spokesperson stated. The total infected cases include 23,249 from Rawalpindi and 1,924 from other districts, he added.
Among the new cases, four were reported from Rawal Town, six from Potohar, three from Rawalpindi Cantt, two from Attock, and one each from Murree, Islamabad, and Taxila. Presently, 115 positive patients are admitted to various health facilities with 15 at Holy Family Hospital, 29 at Benazir Bhutto Hospital, 50 at Institute of Urology, 14 at Fauji Foundation Hospital, six at Hearts International, and one at Akhtar Rukhsana Memorial hospital, a health authority report read.
The authority further updated that so far 23,359 patients were discharged after making a recovery and 2,193 were in quarantine with 1,423 at home and 770 at isolation wards.
Moreover, the National Command and Operation Centre (NCOC) said that 96 new cases were reported from the federal capital during the last 24 hours on Sunday.
According to an official, as many as 58 cases were reported on Saturday while 244 cases were reported on Friday. He said so far 79,123 cases while 731 deaths were reported from the Islamabad Capital Territory (ICT), adding that 69,557 patients have recovered completely.
Published in The Express Tribune, May 17th, 2021.
COMMENTS
Comments are moderated and generally will be posted if they are on-topic and not abusive.
For more information, please see our Comments FAQ