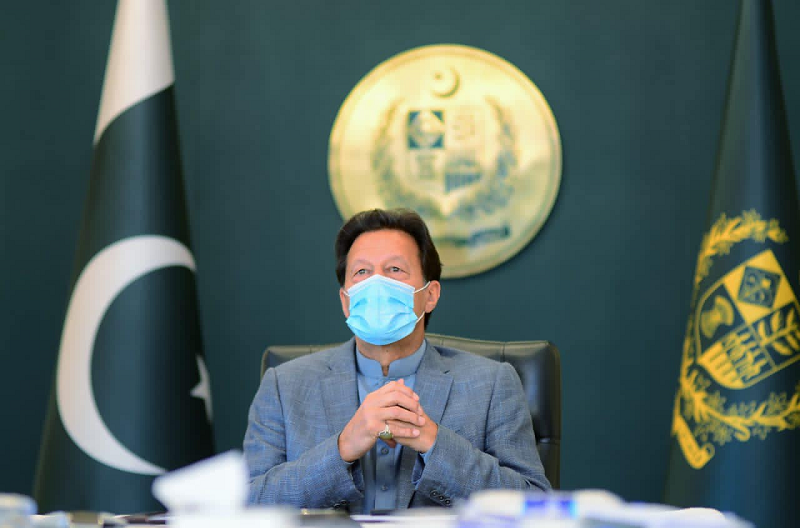 ---
KARACHI:
The price of wheat flour has surged by 30% during nearly 33 months of the Pakistan Tehreek-e-Insaf (PTI) government – from August 2018 to April 2021. And, this is no guesstimate. It's official.
According to the Pakistan Bureau of Statistics (PBS), a 10kg bag of wheat flour was selling for Rs385.60 back in August 2018. If someone wanted to buy two bags, all he had to spend was Rs771.20. Now, PBS says during the week ended April 29, a 20kg bag of wheat flour was available at a national average of Rs997.76. Why on earth they don't give the price of 10kg bag, which is known only to them.
May be they don't want us to compare the prices prevailing in August 2018 and now. No problem. Even a fourth-grader can do this math.
Subtract Rs771.20 (the official price of two 10kg bags of wheat flour in August 2018) from Rs997.76 (the official price of a 20kg bag of flour now), and you get the difference of Rs226.56.
Divide it by Rs771.20 and multiply by 100, you get the percentage increase in the price, which is 29.8% or 30% when rounded off. This is just one handy example of how prices of most common food items have risen during the PTI government.
Sugar is another example. But leave that aside. Most Pakistanis should, and can, cut down on it to avoid diabetes. However, no one can, and should, cut down on wheat flour consumption except those explicitly told to do so by their doctors.
Let's now see why prices of most food items went up during the maiden government of PTI or in other words why food inflation remained so high? And, why the party failed in containing food inflation that it knew well would erode its political capital like nothing else?
In FY20, food inflation was at 13.6% and 15.9% for urban and rural consumers respectively and in April 2021 it stood at 15.7% and 14.1%, according to the PBS. In fact, the PTI had built castles in the air about fulfilling its electoral promises. Or, it seems now when it was being voted to power, people had pinned high hopes on it and had seen in it the panacea for all socio-politico-economic ills of Pakistan.
Prime Minister Imran Khan had apparently not realised before being elected that some of his slogans like freeing up Pakistan from the corrupt elite, fostering economic growth and reducing the country's dependence on foreign loans need hard work by a team of economic experts of his own choice. When he came to power, he faced some crude reality checks. First, he learnt from experience that the powerful establishment would not support him beyond a certain limit.
Second, he had no team of economic policymakers of his own. And, third he lacked practical knowledge of how the economy works in a fractured, ailing democracy like ours. His lack of understanding of the actual relationship between the government of the day and the deep state made it too difficult for him to deliver on his promise of eliminating corruption.
However, instead of realising this fact within the first year of his term in office and leaving corruption elimination to the accountability arm and the judiciary, he allegedly kept meddling in their affairs. As a result, the corrupt elements within the government and in the opposition political parties found room to continue with what they had long been doing – practicing the art of making a quick buck at the cost of the nation by flouting fair market practices. This led to repeated wheat and sugar crisis besides encouraging others in lucrative agricultural and food businesses to go on unchecked with their own monopolistic work ethics without fearing any solid action.
Farmer lobbies supported by rural political bigwigs and food traders in urban centres – both well versed with the art of smuggling, hoarding and profiteering – had a field day every day.
They made billions of rupees while around 220 million people suffered in silence at the hands of stubbornly high food inflation.
Govt-SBP relationship
PM Khan also failed to get to grips with the delicate relationship between the government and the central bank. Perhaps, he had no close aide of his own political party, except for Asad Umar, to advise him to become more inclusive in economic decision-making.
Eventually, the establishment took that duty into its own hands and succeeded in getting inducted into Khan's cabinet ministers of their choice. Resultantly, fiscal authorities could not hold the State Bank of Pakistan (SBP) responsible for high inflation which, after all, is a monetary phenomenon.
The SBP, on its part, believed that unless it is allowed inflation targeting and until Pakistan remains under the IMF lending programme with some inflation-inducing conditonalities like withdrawal of energy subsidies, monetary policy alone cannot do much to check inflation.
Food inflation has also remained high during the PTI government due to its failure in keeping a solid check on imports. Unchecked food imports are bringing at home what we call in economics imported inflation.
Since the imported inflation is more pronounced in food categories, its impact is understandably being felt the most on domestic food prices.
Provincial autonomy
Another key reason for food inflation getting out of control is that the PTI government seldom bothers to listen to provinces in matters pertaining to provinces' autonomy in agricultural policy, setting which is their right under the 18th Constitutional Amendment.
It will have to change this approach or else food inflation will remain high also due to a lack of required cooperation between the federal and provincial governments and among the provinces themselves. These are serious issues and their resolution needs a cool, contemplative approach. But sadly, the government is busy fighting political battles with the opposition rather than building that approach.
The writer is a mechanical engineer and is doing masters
Published in The Express Tribune, May 17th, 2021.
Like Business on Facebook, follow @TribuneBiz on Twitter to stay informed and join in the conversation.
COMMENTS
Comments are moderated and generally will be posted if they are on-topic and not abusive.
For more information, please see our Comments FAQ