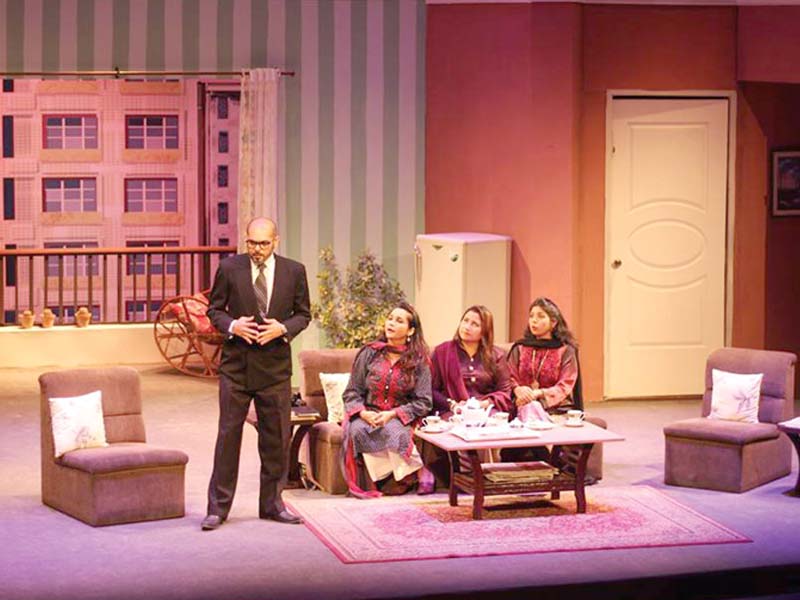 ---
Theatre goes another year without reprieve
Stages empty and balconies vacant, performers struggle to make ends meet
---
ISLAMABAD:
As the country crosses another year in pandemic with theatres and auditoriums still closed under coronavirus restrictions, those associated with the industry have been left feeling stranded on a sinking ship.
Local performance artists, musicians, producers and playwrights have gone without work for the past several months; many with exhausted savings, now struggling to make ends meet.
Moral-based dramas performed at the Pakistan National Council of Arts (PNCA) and the Punjab Arts Council, in addition to commercial theatre dramas produced and performed at various private halls, have long been a source of affordable entertainment to the public.
Moreover, many prominent film and television actors also trace their humble beginnings to the same theatre stages, where they polished their craft for years before going on to conquer the silver screen. Yet however, as stages remain empty and theatre balconies stand vacant amid the pandemic's threat, performers of today have been left to without aid and whirlwind of troubles and anxieties to face.
Although the federal government and the Punjab government both had set certain welfare funds for struggling artists, many in the industry claim that the relief cheques were only handed out to the governments' favourites.
"The rest, who failed land in the good books of the government, we left to fend for themselves," opined a young performer, on conditions of anonymity.
Addressing the matter, a former Pakistan Television Corporation (PTV) senior producer, who preferred staying anonymous, maintained that Pakistani artists have been endeavoring for decades to promote the country on national and international levels. "They are the identity of our country. But sadly, we have now started promoting Turkish artists, while abandoning our own. If we continue doing so, it will be the death of our culture and there will be nothing left to save," he forewarned.
Speaking to The Express Tribune in the regard, renowned theatre producers Shehzad Iftikhar and Rasheed Ali, were keen to point out the inequalities faced by the theatre sector in wake of Covid-19. "While there have been strict SOPs for commercial theatre for the past 15 months, citing risk of viral spread, but people are still allowed to travel together in trains, buses and planes. Various meetings and processions have also been organised during the same period, but artists are somehow painted as the sole cause of the pandemic's spread," commented Iftikhar. "In Rawalpindi and Islamabad, dramas are officially performed in two cinema halls and in total three. The government should formulate a comprehensive policy to allow these establishments to operate, before the entire sector collapses," added Ali.
Reiterating the sentiment, local stage actor Masood Khawaja Hameed also maintained that the theatre industry is a sector in perils of collapse. "If we do not take steps to safeguard the industry in due time, the entire sector will not even survive to see the sun of 2023. If theatres close, thousands of artists will lose not just work but also an outlet for their passion, and many will lose their will to live," he told The Express Tribune.
Published in The Express Tribune, May 16th, 2021.