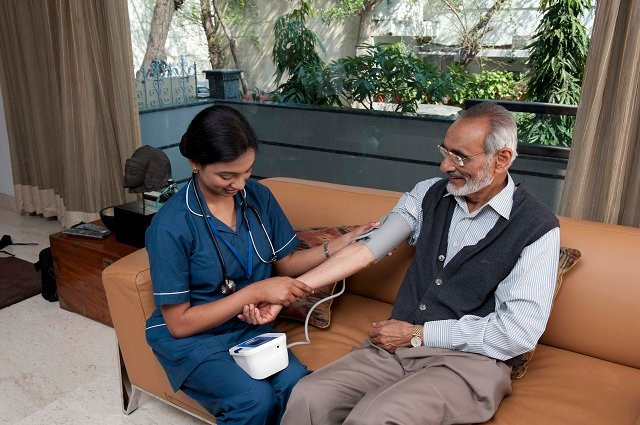 ---
ISLAMABAD:
Different sections of society celebrated Eid-ul-Fitr in ways that they found comfortable. Most citizens preferred to spend the festive occasion with their families and loved ones.
However, it was a heart-wrenching sight to see the inhabitants of old homes who had their hearts set on meeting their children be disappointed. Many senior citizens who wait a day in and day out for a visit from their progeny waited in vain as they failed to turn up.
The occupants of the old homes lamented how the times have changed. For them spending long nights awake for the sake of their children was a task that they never considered a duty but an act of selfless love and self-sacrifice. However, the very same children do not think twice about sending their parents to old homes or leaving them in their twilight years to fend for themselves. Many of these heartless children do not even bother to visit their parents even on occasions the Eid-ul-Fitr after abandoning them.
One such shelter for the aged, Nijat Old Homes was visited by The Express Tribune during the Eid holidays. The management had organised a barbeque party for the elderly people residing there and also distributed gifts among them. But, many of the inhabitants of this home had a searching look in their eyes. They kept yearning to be with their loved ones for the Eid holidays.
This moment of festivity for them was off-colour as they had pinned their hearts on sleeves in their yearning for their children who had turned their backs on them.
Some among the elderly were those who had no one left in the world to look after them but many of them happened to be senior citizens who had been admitted to the old home by their children.
They said they although they had received new clothes and new shoes to celebrate Eid at old homes, it still could not dispel the sorrow with which they were living. One graceful lady in her eighties who did not want to give her name said that there was no greater sorrow in the world than to live without children.
Many of the elderly said they were always pining for their children but had no choice except to be patient.
Ahsanul Haq, who lives at Nijat Old Homes in Rawalpindi, told The Express Tribune that his daughter and son were doctors by profession. However, neither of them was ready to keep him. All the same, the elderly father said that he always prayed for the well-being and success of both his children and their offspring.
Another elderly woman, Farrukh Jabeen, opined that conversing in English was not education. She urged parents to enlighten their children with the teachings of the Holy Quran so that they could understand its message and act according to it.
The management of Nijat Old Homes confirmed several elderly people residing there had been completely abandoned by their loved ones. They said that these people were one of the most neglected sections of society who deserved attention.
The old home manager said that the government should provide all possible help to old homes to make the lives of senior citizens abandoned by their children comfortable.
He said the children who abandoned their old parents in such a heartless manner should think that this could be their end as well. As the adage goes: as you shall sow, so ye shall reap.
Published in The Express Tribune, May 16th, 2021.