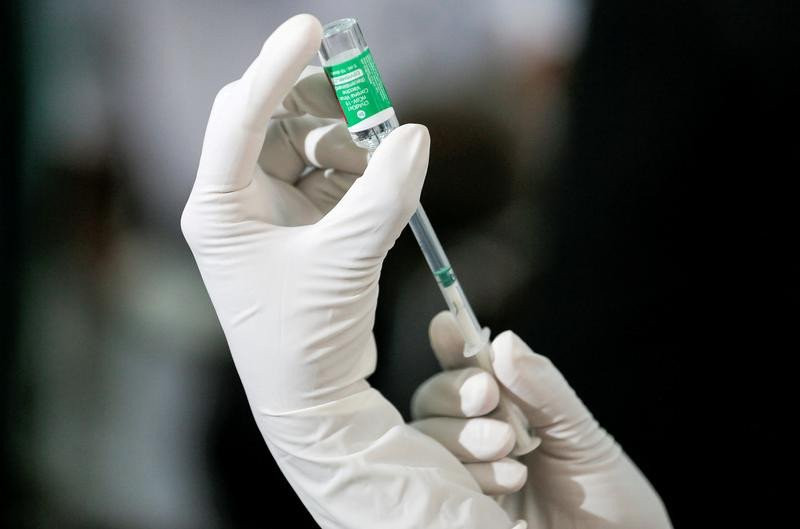 ---
K-P to purchase 1m doses of Covid vaccine
Around 700 new cases reported in two days
---
PESHAWAR:
The Khyber-Pakhtunkhwa (K-P) government has decided to purchase one million doses of corona vaccine and a summary has been sent to Chief Minister Mahmood Khan for approval.
Provincial Secretary Health Syed Imtiaz Hussain Shah said this while talking to APP on Saturday.
He said the government would purchase the doses after the approval from the provincial cabinet, while police, teachers and other civil service providers would be vaccinated.
Shah further said corona vaccination for 30-year-old was being started and corona vaccination centers were being increased from 276 to 484 across the province.
On the other hand, a considerable decline has been recorded in the number of Covid patients in the three hospitals of the provincial metropolis during Eidul Fitr holidays.
The number of positive patients reduced to 429.
Official sources told The Express Tribune that at Lady Reading Hospital (LRH), the largest health facility in the province, the number of Corona patients reached 207 in which 17 were at Intensive Care Unit (ICU) where a total of 37 beds were available.
Around 317 beds at LRH are unoccupied at the hospital.
By the same token, beds are being vacated by patients at Khyber Teaching Hospital (KTH).
There are around 20 patients on by pipes at KTH and there is no Covid patient in ICU on ventilator.
At Hayatabad Medical Complex (HMC) there are only 26 Corona patients at ICU on ventilators. A total of 38 ventilators are available at the hospital. There are 204 beds at the KTH in which 137 are unoccupied.
"There is a considerable decline in the number of new infections in the province during the Eidul Fitr holidays and only 700 new cases were reported," said an official of the Health Department.
On the other hand there was mixed response as far the lockdown as well as the Covid-19 related Standard Operating Procedures (SOPs) are concerned. Most of the people didn't observe the SOPs and in the rural Peshawar there was a typical hustle and bustle on eid days.
Markets, however, remained closed across the district and shopkeepers and vendors were not allowed to open their shops which greatly reduced the crowed level in the market places.
Traditional Eid festivals were also banned by the district administration and people in large numbers gathered in the public parks and the administration and police failed completely to check it.
In the absence of the public transport people used taxis and auto rikshaws to travel around the city as well as from one district to other, making the eid an occasion of real profit for the taxi and rikshas drivers.
(With input from App)
Published in The Express Tribune, May 16th, 2021.