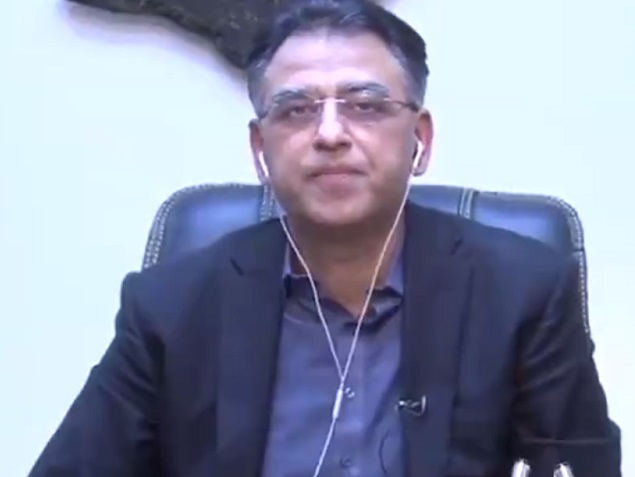 ---
Punjab to ease lockdown from tomorrow
NCOC rejects govt proposal for extension of restrictions
---
LAHORE:
As the coronavirus situation eased, the Nation Command and Operations Centre (NCOC) turned down the proposals of the Punjab government to extend a complete lockdown. The centre has decided to ease restrictions by relaxing working hours for businesses and restoration of public transport with 50% occupancy.
The NCOC has decided to allow intercity and intracity public transport across the province. In the recent meeting, the NCOC has appreciated public cooperation during the Eid holidays and decided to open all shops and markets in the province till 8:00 pm from Monday (May 17).
The centre has also allowed normal working hours for all public and private offices with a condition that 50% of the staff will work remotely to ensure social distancing.
Earlier, the government had banned public transport till May 17. However, as the coronavirus situation has improved, the authorities decided to allow public transport operations from Sunday to facilitate passengers who left for their hometowns for Eid holidays.
The Punjab Mass-transit Authority (PMA) has also summoned its staff to perform duties on Metro Buses and Lahore Orange Line Metro Train as the authority has also announced restoration of intracity public transport operations from Sunday morning.
However, the restriction of 50% passenger occupancy would remain in place during operations.
The NCOC has strongly advised the provincial governments to strictly enforce the condition of wearing a facemask in public places.
Meanwhile, the Punjab health authorities have highlighted that as many as 270,911 coronavirus patients have recovered in the hospitals being run under the Specialised and Primary and Secondary Healthcare Departments, while 171 patients recovered during the last 24 hours.
Published in The Express Tribune, May 16th, 2021.