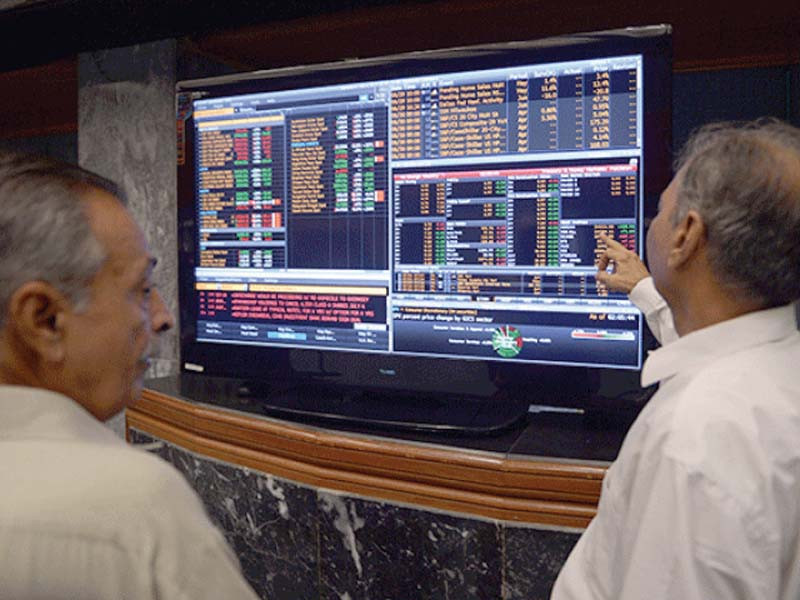 ---
KARACHI:
Morgan Stanley Capital International (MSCI) - which provides research-based indexes and analytics to global stock market investors - has conducted a semi-annual review to recompose its global indexes on Wednesday.
Accordingly, it has upgraded one Pakistani company to its emerging markets MSCI Global Standard Indexes from its MSCI Global Small Cap Indexes. Besides, it has added one new company from the country to its small cap indexes and deleted four companies in total from the two indexes, according to results of the May 2021 Semi-Annual Index Review.
As per detail, MSCI has upgraded Lucky Cement to its global standard indexes and deleted Oil and Gas Development Company (OGDC) from the indexes.
Besides, it added has TRG Pakistan to its small cap indexes, and deleted Indus Motor Company (IMC), National Bank of Pakistan (NBP) and Packages Limited from the index. Earlier, Lucky Cement was also part of the small cap indexes that now has been upgraded to the global standard indexes.
All changes will be implemented as of the close of May 27, 2021, according to MSCI press statement.
"The MSCI review decision should attract net $30-35 million foreign investment into Pakistan Stock Exchange (PSX) on May 28," AHL Research Head Tahir Abbas estimated while talking to The Express Tribune.
The new investment would flow into Pakistan in the wake of the MSCI review decision, as global investors would rearrange their portfolio investments through selling holdings in the deleted stocks and taking new positions in the stocks upgraded and added from Pakistan.
READ PSX to get new trading platform
The global stock market investors, having over $2 trillion funds under their management, track MSCI indexes. The indexed and analytics provider conducted.
Abbas said the review were largely in line with the market expectations. "The market was divided over upgrade of Lucky Cement to MSCI Global Standard Indexes."
He elaborated some two to three local research houses had anticipated the cement manufacturer would be upgraded considering increase in its free float-based market capitalisation (surge in its average share price over the past one-year). A similar number of other local research houses had anticipated the company to remain in small cap indexes, as they had used a different methodology to calculate the company free-float based market capitalisation.
"The OGDC deletion from the major emerging market index is also not a surprise," he said, adding MSCI had considered deleting or downgrading the oil and gas exploration firm to small cap indexes in the past three-four semi-annual reviews, "but did not do so through applying its index continuity rule to maintain Pakistan into its emerging market index (MSCI Global Standard Indexes)," he said.
There must be at least three companies from a country into MSCI Global Standard Indexes to retain it position into MSCI emerging markets. The three companies from Pakistan would now be Lucky Cement, Habib Bank Limited and MCB Bank.
Pakistan was upgraded into the emerging markets from frontier markets in May 2017. The country had remained placed in frontier markets for about nine-years or since 2008 when PSX (the then Karachi Stock Exchange/KSE) applied floor rule to artificially maintain the market at a certain level.
With the implementation of the latest review decision of MSCI as of the close of May 27, 2021, there would be now a total of 13 Pakistani companies into MSCI Small Cap Indexes, including Engro Corporation, TRG Pakistan, Hub Power Company (Hubco), United Bank Limited (UBL), Pakistan Petroleum Limited (PPL), Fauji Fertilizer Company (FFC), Pakistan State Oil (PSO), Pakistan Oilfields Limited (POL), Mari Petroleum, Engro Fertilizer, Millat Tractors, Bank Alfalah and The Searle Company.
As per the latest MSCI decision, Pakistan's weight in MSCI Global Standard Indexes has improved to 0.023% compared to 0.016% earlier. Besides, its weight in the small cap index has revised to 0.379%, Abbas said.
"We estimate inflows in the Lucky Cement to the tune of $39.65 million (6.89 million shares at last closing price) while we estimate outflows in OGDC to clock in at $16.69 million (27.48 million shares at last closing)," he said.
On the small cap flows, we believe that funds invested in Lucky Cement under small cap might not offload Lucky Cement while other estimated outflows are NBP($3.78 million; 17.56 million shares), Indus ($4.0 million; 0.55 million shares) and Packages ($3.46 million; 1.09 million shares). On the inflow side, $17.46 million inflow is expected in TRG (16.08 million shares at last closing).
Apart from MSCI related inflows and outflows, Abbas hopped, foreign investors would become net buyers of shares at Pakistan Stock Exchange (PSX) in the on-going year 2021. "Foreign investors would stage come back in second part (Jul-Dec) of 2021. Accordingly, they may end up the year with net buying worth around $100 million at PSX," he said.
Foreign investors had remained net sellers in MSCI Global Standard Indexes for a few years, as they sold shares worth $1.23 billion since July 1, 2017. He said instability in rupee-dollar parity was the single largest concern of foreign investors, as the local currency remained volatile since December 2017. "Now, the rupee-dollar exchange rate has stabilised. The return of stability should convince foreign investors to increase stake at PSX," he said.
The local currency closed at 23-month high Rs152.27 to the US dollar in the interbank market on the last working day on Friday.
Published in The Express Tribune, May 13th, 2021.
Like Business on Facebook, follow @TribuneBiz on Twitter to stay informed and join in the conversation.