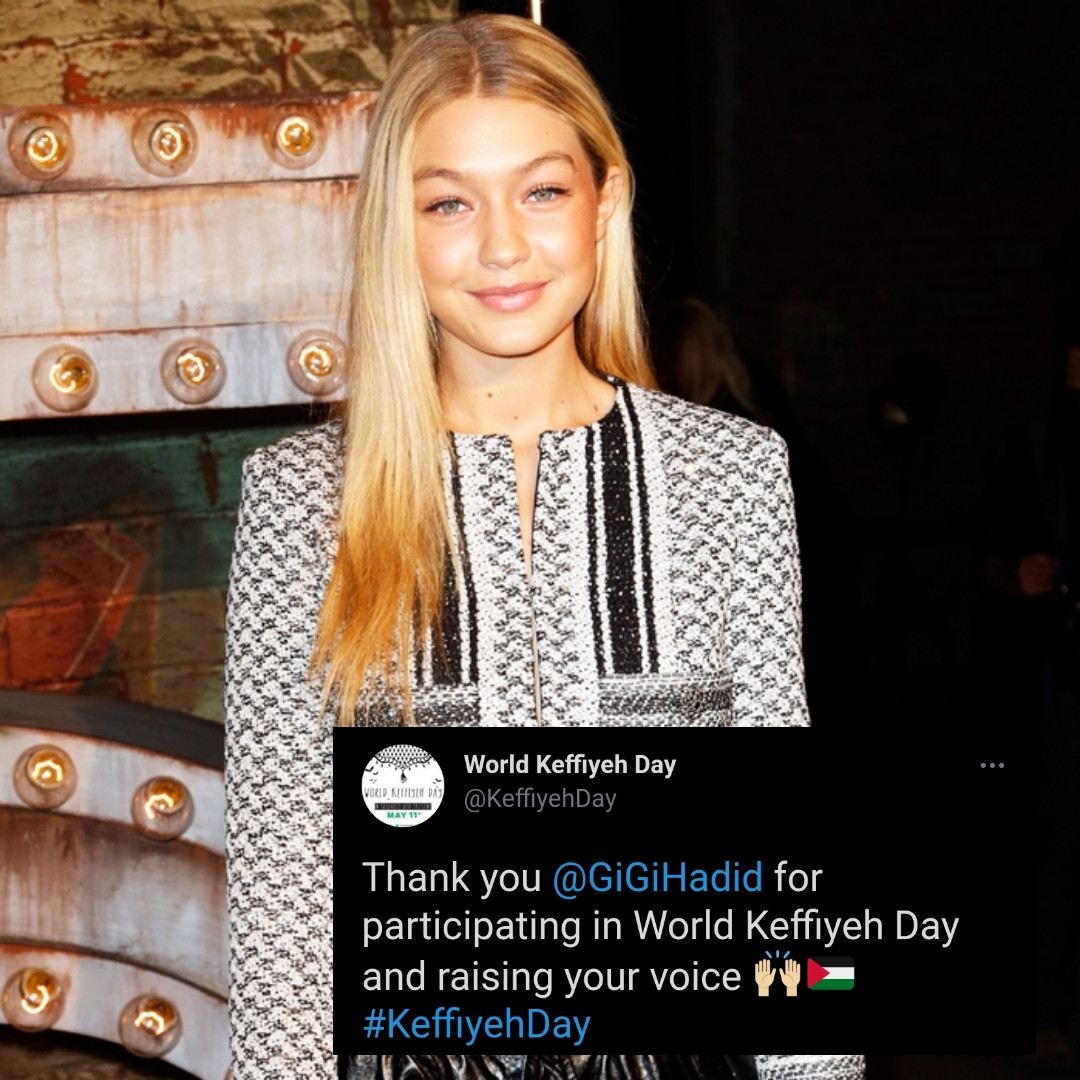 ---
May 11 is honored as World Keffiyeh Day, with this year's event falling in the midst of severe tensions in Jerusalem. Being considered as the city's worst disturbances since 2017, the situation escalated after Israeli riot police subjected large crowds of Palestinian worshippers in Al-Aqsa mosque to violence on the last Friday of the Holy month of Ramadan. The mosque is the third-sacred site for Muslims. Jews call the area the "Temple Mount" and claim it was the site of two Jewish temples in ancient times. Hostilities between Israel and Hamas escalated on Wednesday, with at least 35 killed in Gaza. World Keffiyeh Day serves to honour the Palestinian cause.
The Keffiyeh is a traditional checkered scarf historically worn in the Arab world, which became a symbol of the Palestinian struggle and resistance against Israeli settler colonialism. The official statement by the organisers of the event said, "We are wearing our Keffiyeh in Solidarity with Palestine. It is especially important right now to raise awareness with the illegal forced eviction from their homes in Sheikh Jarrah and the violence in Jerusalem and Gaza."
Another statement added, "World Keffiyeh Day is celebrated annually on May 11th as a visual way to raise awareness about the Palestinian cause by simply wearing the Keffiyeh - one of the most iconic symbols for Palestinians."
Model Gigi Hadid, who has been vocal about her Palestinian roots, joined in the movement as well, sharing a picture of herself in the Keffiyeh print on her Instagram stories. Her sister Bella Hadid took to social media and called out the limited coverage by the media regarding the ongoing attacks. Both, Bella and Gigi shared a post saying, "One cannot advocate for racial inequality, LGBTQ and women's rights, condemn corrupt and abusive regimes and other injustices, yet choose to ignore the Palestinian oppression." They added, "It does not add up. You cannot pick and choose whose human rights matter more."
Palestinians living in the Sheikh Jarrah neighbourhood claimed by Jewish settlers have taken to social media to protest as they face eviction, but some found their posts, photos or videos removed or their accounts blocked starting last week. Instagram and Twitter have blamed technical errors for deleting posts mentioning the possible evictions of Palestinians from East Jerusalem, but data rights groups fear "discriminatory" algorithms are at work and want greater transparency. It came as a long-running legal case over evictions from homes in Sheikh Jarrah has fuelled tensions in Jerusalem where hundreds of Palestinians clashed with Israeli police on Monday.