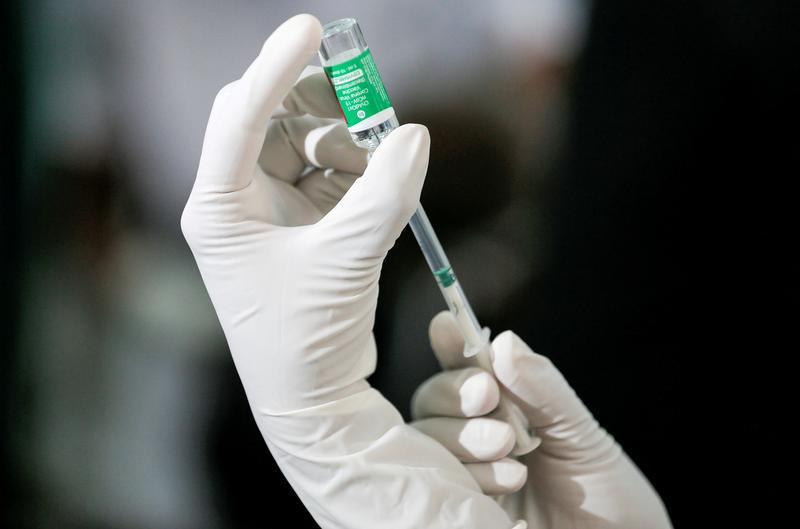 ---
AstraZeneca not for women under 40: Health Ministry
New guidelines restrict the use of Oxford-AstraZeneca vaccine for women under the age of 40
---
New guidelines regarding Covid-19 vaccines have been issued by the Ministry of National Health Services, which restricts the use of the Oxford-AstraZeneca vaccine for women under the age of 40.
In addition to guidelines that apply to all COVID-19 vaccines, Oxford-AstraZeneca will not be administered to females below the age of 40 years in Pakistan. You can find detailed guidelines about the AstraZeneca vaccine here: https://t.co/JuzDzjp1AS

— Ministry of National Health Services, Pakistan (@nhsrcofficial) May 8, 2021

In a detailed document, the health ministry also iterated that the vaccine is not recommended to anyone below the age of 18; to people with a history of severe allergic reactions to any of its components (e.g polysorbate); to patients with active Covid-19; to people who developed clotting disorder with the first dose of AstraZeneca vaccine; and to individuals who have a fever before getting a shot of the vaccination.

The ministry has also asked individuals on short-term immunosuppressive medication to wait for 28 days after their medication ends before receiving a jab.

However, the AstraZeneca vaccine is recommended for all male adults over the ages of 18; all people, irrespective of gender, over the age of 40; and those who are diagnosed with diabetes, hypertension, heart disease and other stable chronic disorders.

The vaccine has two doses which will be given 12 weeks apart.
Earlier, on Saturday, the country received 1.23m doses of the AstraZeneca vaccine under the World Health Organisation's COVAX programme.
The NCOC, the unified government effort against the pandemic, also said in a statement that out of the 3.5 million SinoVac doses, a consignment of 1 million jabs reach the country on Sunday, while another batch of 1 million doses would arrive between May 13-15.
The government is procuring vaccine to boost the nationwide vaccination campaign, which started in the first week of February. So far, 10.19 million doses of different vaccines – Sinopharm, SinoVac and CanSino – have been procured from China.