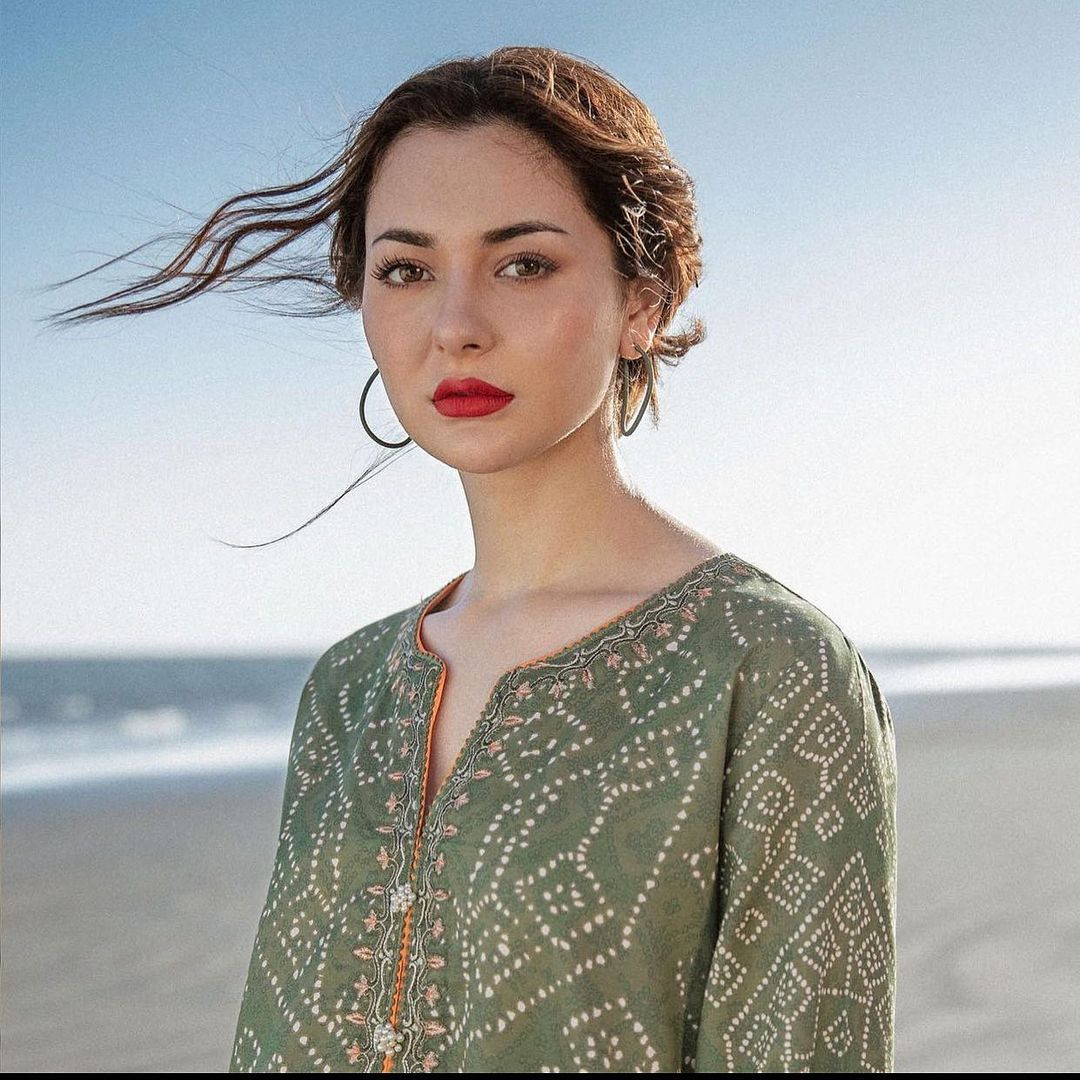 ---
Celebrities from across the world took to social media on Sunday to post extremely adorable photos with their mothers. Some penned heartfelt notes tagging their moms, while others uploaded videos and snippets of the celebration they put together.
Few celebs, being mommies themselves, uploaded photos with their little ones to rejoice motherhood. And some even shared the gifts they received from their children to mark the auspicious occasion. However, celebrities like Anoushey Ashraf and Hania Aamir shared a heartfelt message for those who might not be as happy on Mother's Day.
The latter took to Instagram to post a video where she opened up about her strained relationship with her father, which prevents her from celebrating Father's Day. Reaching out to the ones who may go through similar feeling on Mother's Day, she said, "Hello, I just wanted to come here and wish you all a very Happy Mother's Day. I couldn't find a recent picture with her so I didn't post anything. But a thought crossed my mind and I felt I should share it."
The Dil Ruba actor added that whatever she's about to share is very personal and she's not sure if she should be sharing it. "But here goes," she geared up.
"Whenever Father's Day comes up – my father's alive and well – but I choose not… we don't stay connected," confessed Aamir. "I don't feel the best on Father's Day and that's because we don't speak to each other. But I love him and I can't even imagine if he wasn't in this world anymore," she added.
The Ishqia starlet went onto assert that since it was Mother's Day, there would be many out there who either don't have a mom, or have some personal differences with their mothers. "So I'm sure all these posts must annoy them, they may even make them sad," continued Aamir.
"I can't imagine what you go through," she said, addressing every unhappy soul on the occasion. "I just wanted to come here and acknowledge that if you're going through something like this, then I see you. It's okay if other people are celebrating, you hang in there."
Have something to add to the story? Share it in the comments below.