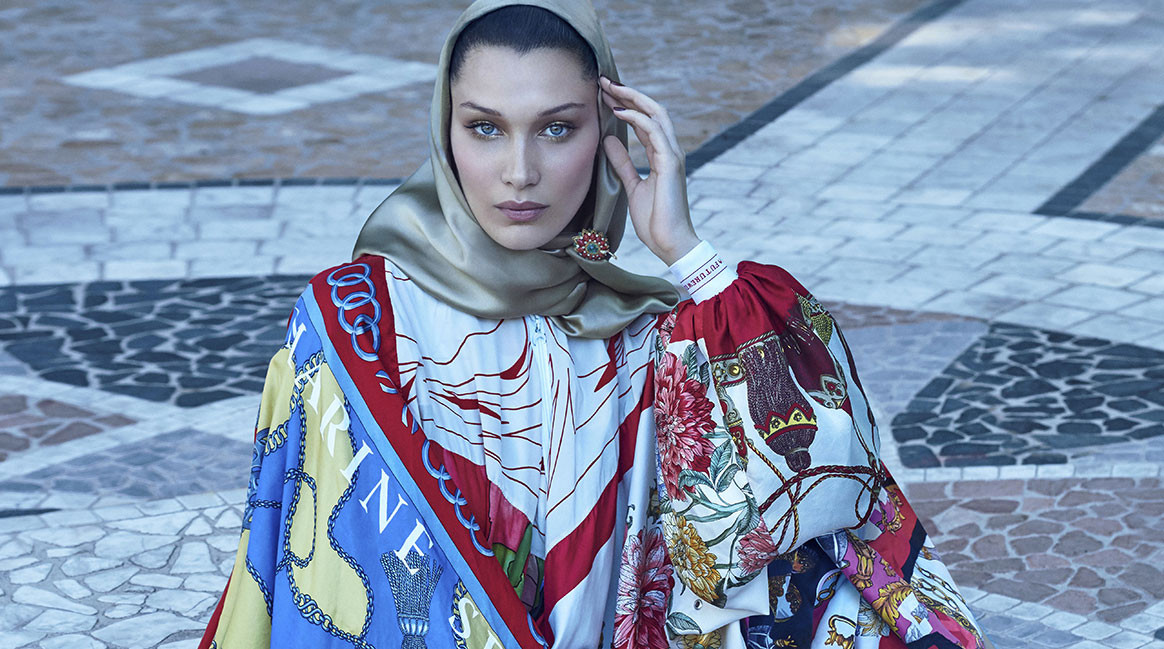 ---
Bella Hadid isn't the one to shy away from her roots. The 24-year-old supermodel has always been very vocal about the unrest in Palestine and this time, it wasn't different. Israel's continued atrocity at Al-Aqsa mosque has been condemned by many - including the youngest Hadid sibling.
On Saturday, in a series of Instagram Stories, Bella reposted and shared content that explained the recent series of events in detail, which took place in the Sheikh Jarrah neighborhood of Jerusalem throughout the past few days.
"My sisters and I, we speak in a family group chat every day. Mostly about Palestine and all that goes on. It is so hard to put into words how I feel," the model shared, adding, "I feel the pain of my ancestors. I cry for them. I cry for my Palestinian brothers and sisters, there now, feeling unsafe and scared. This needs to stop, there is NO room for this in 2021! My sister [Alana] wrote perfectly how I feel today. We are proud [to be] Palestinian and we stand with Palestine."
Last year, Bella shared how Instagram bullied her by removing her story about her dad's Palestinian roots. The brunette beauty had shared a picture of her father, Mohamed Hadid's old US passport which showed his birthplace as Palestine.
Bella had previously shared a screenshot of the notification she received from Insta saying the content went against its community guidelines, writing, "Instagram, exactly what part of me being proud of my father's birthplace of Palestine is "bullying, harassment, graphic or sexual nudity?""
Bella then went on to school the app for allegedly doing what it went against, saying, "Are we not allowed to be Palestinian on Instagram? This, to me, is bullying."
She then added, "You can't erase history by silencing people. It doesn't work like that," before re-sharing the picture of Mohamed Hadid's passport. "Do you want him to change his birthplace for you?" she questioned this time. In another post, she also wrote, "I am proud to be Palestinian."
Have something to add to the story? Share it in the comments below.