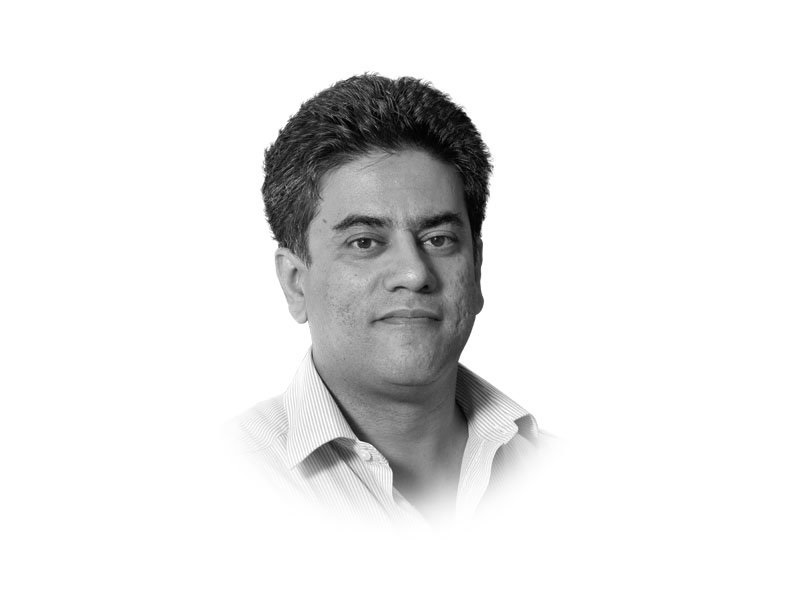 ---
Officers of Pakistan's Central Superior Services (CSS) are up in arms over two recent incidents where they feel they had been unnecessarily targeted and their good name maligned. The first such incident involved Special Assistant Dr Firdous Ashiq Awan who gave a piece of her mind to Assistant Commissioner Sialkot Sonia Sadaf over poor arrangements made at a Bachat Bazar.
Then we saw Prime Minister Imran Khan criticising Pakistani diplomats over their indifferent attitude causing unnecessary delays in routine services particularly in embassies in the Middle East. His criticism stemmed from recent incidents that took place at the Pakistani embassy in Saudi Arabia. The prime minister has suspended the ambassador and ordered an inquiry. This led to an uproar in the Foreign Office where many diplomats lodged a strong protest for "scapegoating" them.
Granted that the timing of the inquiry in Saudi Arabia may have something to do with the fact that a new envoy had to be accommodated, but the fact remains that our missions abroad are usually very unhelpful when it comes to resolving issues that relate to overseas Pakistanis. Over the years, thousands of complaints against the working of our missions abroad have been filed and ignored largely because one CSS officer protects another. Pakistani diplomats are usually more interested in their perks and privileges and less in the work they do. The quality of service they provide to citizens abroad can be described as terrible. One visit to any diplomatic mission abroad will confirm this — in fact, one doesn't have to go that far. Just call up or e-mail a Pakistani embassy abroad and see when and how you get a response. Serving the people is the furthest from the minds of these babus. It is beneath them.
What is alarming is that the same bureaucracy is running our country. Be it a military or civilian government, it is the babus that show the way and set the tone. They are all powerful — and very protective of each other. When one becomes an OSD in one government, those who are in favour make sure their colleague doesn't suffer. Only these days, the National Accountability Bureau (NAB) seems to have spoilt this arrangement.
It is high time our civil service was reformed. To begin with, this is not a merit-based system. The quota system that is used to select candidates runs against the spirit of our Constitution. It also violates international conventions. We should be focusing on merit. Instead we see that candidates from one province overwhelm all others. Placement in cadres are also done in a non-transparent manner. At the same time, an emphasis on English suggests that the bureaucracy is keen to follow its own language while those it rules can follow theirs. The only reason this artificial system survives is that almost all powerful political families are represented here.
Possibly this is one of the few democracies in the world where powers of the police, the magistrates and tax collection lie in the hands of unelected babus. That is why netas cannot deliver and democracy suffers. Even the might of the military government of General Musharraf, who introduced wide ranging local government reforms, could not change this basic flaw in the system.
Over a century back, the British — from whom we inherited this system moved on from civil service to public service. Bureaucrats became servants of the people and not their rulers. In Pakistan, the old system remains in place. Only this week, the British again reminded us of the difference between civil service and public service. British High Commissioner to Pakistan Dr Christian Turner, posted images of trash he collected on his way back from Islamabad's Margalla Hills after a morning walk.
In response, after being shamed on social media, our civil servants sprang into action. Hundreds of workers were deployed to clean the Margalla Hill trails. Interestingly not one CSS officer collected garbage in person. That was left to lower grade employees. The job of the CSS officer was to stand in the shade and inspect the goings-on. This is how our bureaucracy works. According to a study done this month by a think tank, neither are our babus underpaid not are they without powers. Unfortunately, they continue to live in the times of the British Raj. The rest of us suffer as a consequence.
Published in The Express Tribune, May 10th, 2021.
Like Opinion & Editorial on Facebook, follow @ETOpEd on Twitter to receive all updates on all our daily pieces