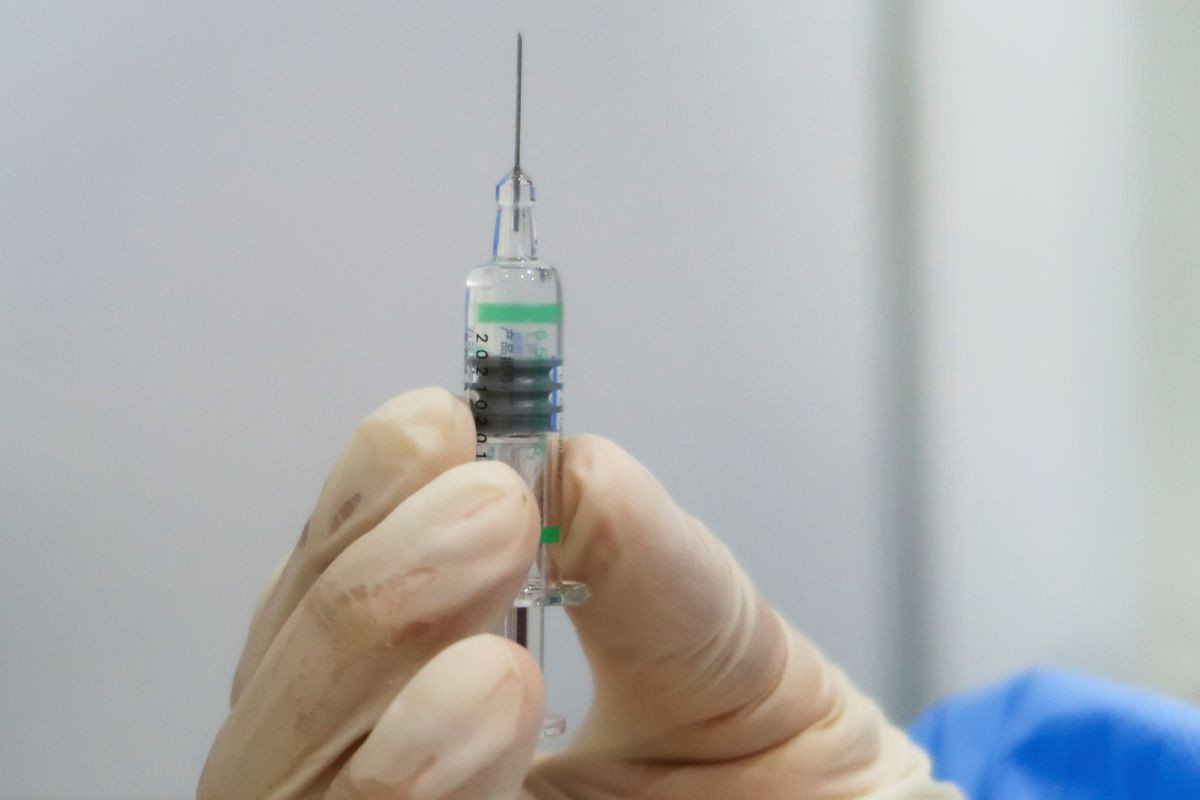 ---
'Shopping spree can spike cases'
Health officials call for strict SOP adherence as five more succumb to virus
---
ISLAMABAD:
Five more people succumbed to the novel coronavirus and another 96 cases were reported during the past 24 hours in Rawalpindi.
Two patients each breathed their last at Holy Family Hospital (HFH) and Benazir Bhutto Hospital (BBH), and one was reported dead at the Rawalpindi Institute of Urology and Kidney Liver Transplant (RIUKT).
Some 150 patients are under treatment in the aforementioned hospitals. As many as 141 of them are on oxygen support and six are in a critical condition on ventilators.
The oxygen supply systems in healthcare facilities are under immense pressure owing to the rising Covid cases. The district health department has suggested eligible citizens to get themselves vaccinated from any of the eight vaccination centres in Rawalpindi.
Eid shopping
It seems that there is a general perception of many people in the country that Covid 19 is either a myth or a hoax or they are completely immune to the danger it poses. It is for this reason that people have a carefree happy go lucky attitude and behave as if all is well.
What these people do not realise that this virus, especially the third wave, is extremely contagious and if one is infected they expose several others to the deadly virus.
The govt is also at the end of its tether and despite all its efforts is failing to make people realise the potential threat the virus poses.
In view of Ramazan and forthcoming Eid people are throwing caution to the wind and coming out in droves for Eid shopping. The garrison city of Rawalpindi is no exception where people rather than adopt SOPs have a 'shop till you drop' attitude and thronging markets for frenzied Eid shopping. Despite the lockdown, some street vendors and many citizens were seen flouting restrictions in Rawalpindi.
Health experts are warning that such flagrant disregard for SOPs will result in colossal rise in Covid 19 cases which are speading far and wide in the country. During the past two weeks, the covid-19 situation has degenerated with no signs of improvement.
However, the mass scale violation on part of locals has been observed particularly during the last three days before the lockdown that started yesterday (May 8).
The commercial and city markets of Rawalpindi including Saddar Bank Road, Kashmir Road, Chota bazaar, Raja Bazaar, Moti Bazaar, Bara Bazaar, commercial market and Iqbal Road were thronged by the masses who out to buy new clothes and products for Eid festive occasion.
In this regard, District Health Authority (DHA) Chief Executive Officer (CEO) Dr Fazia Kanwal expressed grave concerns on violation of SOPs in the marketplaces. She lamented that the spread of the virus could not be stopped unless the citizens cooperate.
Dr Kanwal expressed concerns that the next 10-12 days would signify how many new infected patients have emerged after the shopping spree.
She commented that the test-to-positivity ratio in the next two weeks would tell about the impact of Eid shopping as every person has a different immunity level.eral perception of many people
DHA official said that the condition was not very suitable before and feared that it would only worsen in times to come.
Get vaccinated
The management of Rawalpindi Medical University has appealed to elderly chronic patients to restrict to homes as a protective measure against coronavirus.
In this regard, RMU Vice-Chancellor Dr Muhammad Umar said around 80 percent covid-related deaths at Benazir Bhutto Hospital, Holy Family Hospital and Rawalpindi Institute of Urology and Kidney Transplant were of elderly citizens who were already suffering from chronic diseases.
He added that the immune system of people suffering from diabetes, blood pressure, asthma and other diseases become weak.
The VC asserted that the percentage of recovery was quite high among patients who were below 60 years of age and suffered from no disease.
He urged the people falling in the senior age bracket and their families to ensure their protection and keep such individuals restricted to homes.
Published in The Express Tribune, May 9th, 2021.