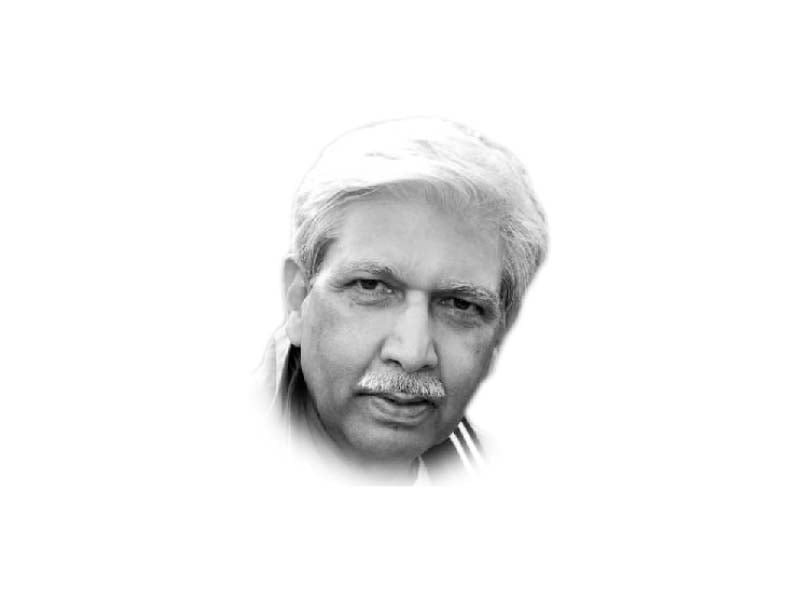 ---
When Narendra Modi was re-elected in 2019, he was already the un-seeming star of modern India. He carved Hindutva its fabled primacy and turned it into a bedrock of his social, political and electoral support. He reduced the veritable Congress Party — India's uncontested political face — into political nothingness and buried their largely touted secularism under the exclusivity of Hindu religious-nationalism. He mimicked the right-wing nationalist leaders on the global scene and turned his iconic self into a cult with an iron-hold over the sentiment of most of the billion people. Riding high on an unparalleled victory of his 2019 mandate he won the right for the Hindus to build a temple over Babri Mosque, dissolved the special status of Kashmir through a constitutional amendment and changed laws challenging special provisions for Muslims. He did what none other had been able to do before him. Or, demolished what had been carefully nurtured by India's founding fathers.
For some he had earned his stars in his home state of Gujarat for a remarkable economic turn-around even as he was titled the butcher of Gujarat for his pogrom against the Muslims. As the PM he gave corporate India a platform to establish their footings internationally through resolute development policies at home. There were segments which felt alienated and agitated but he largely held through. Corporatisation triggered a widespread reaction from the farmers but he has held on till now. Together it makes him look stoic and resolute. And then Covid-19 struck. Even there he was lucky as the first wave only brushed past and he reinforced his leadership by keeping the economy and the society on an even keel as he claimed success against the virulent Corona.
He earned himself the sobriquet of a tough leader of a rising India who hobnobbed with the top in the world with his casual informality. Superpowers came calling. His initiative in Kashmir — smart but inadequately thought through — with its attending consequences was audacious as it was risky; it brought India to the point of war with China. But looked at from his vantage point it also diluted the legacy formulation of the Kashmir dispute forcing the world to think anew on it including participants to the process. Is China a rightful claimant to the dispute, for example? If earlier China was only a passenger in the process it is now an active claimant to a part. Opening the table to larger representation also means the Kashmiris too can now find a seat at it. Does it alter the construct of the dispute? Is parsing now inevitable as a possible solution? What of the UNSC resolutions? Does it all not force a re-think? Notwithstanding the February 2019 skirmish or the August 5 legislative aggression or the cartographic assailing even if symbolic, Modi attempted redefining India's credentials as a hegemon but got blunted first by Pakistan through its response of February 2019, and then by China in Laddakh. Modi became stuck. And then came Covid's second wave.
See Modi the man. He was already an impressive orator of his own bhasha (language) but India's remarkable rise has given the man a swagger. Indian arrogance became fabled. He lorded over it in no uncertain terms as he slowly morphed into a religious-nationalist with a flowing mane and a beard to go. In 2024, the BJP may put up an alternate to him for elections if his stock becomes unwieldy and too big to handle. In preparation Modi is already taking on an avatar of a mentor Sadhu who will still be able to hold on to some centrality in the nationalist-religious fief. Were he to retain his political credentials to fight another election for the BJP his image of the person will only gain an aura of invincibility. If things head south for the BJP in the remaining three years of Modi's tenure there are chances that BJP will let Modi run himself to the ground rather than waste another stalwart in a losing proposition. Modi, the man, would be buried. Will someone as vain as Modi let this entire enterprise go to waste?
Surely Modi seeks a legacy if not another term to cement his image of a leader extraordinaire. It seems more likely that he wanted to settle with Pakistan in this vein and chose to do so on his and India's terms. Beginning with how he accosted Nawaz Sharif and then spurned the invitation to the SAARC Summit he hoped to dictate the script. That Pakistan did not acquiesce is another matter but how he used these opportunities to nurture an image is obvious. He followed up with his August 5, 2019 legislative adventure and in February of the same year attempted to impose a 'new normal'. These were suitably blunted. The geostrategic compulsions and inherent weaknesses within the Indian military system forced him to alter his plan. He thus went the peace route to write his legacy as a statesman, a la Vajpayee, with more to his credit if not Vajpayee's poise and character.
The intended rapprochement with Pakistan is in many ways Modi and his establishment's effort to establish a status quo for peace. It may offer its premium but entails a cost too. Realistic geopolitical assessments need to be made to ascertain its efficacy and applicability both in the regional and domestic context by Pakistan. The ball is truly in Pakistan's court on this. For the moment though India may seem to be at its weakest given the recent vulnerability exposed through Indian stand-off with China and the cumulative wrath Covid has raged through India practically uprooting the socio-economic landscape. Any calculation will thus have to be a trade-off. If it offers most returns in the existing scenario it is worth investigating more.
It also depends how India and Modi deal with the aftermath of Covid. If it harms Modi irrecoverably then all his gains, personal or functional, will be washed away. The economy will suffer, a devastated society will bay for his blood and his political enemies including the agitating farmers will call out his failure to predict, protect and provision the people from the devastation of a raging Corona. It is suggested that the number of daily cases in India will rise to 500,000 with 5,000 deaths before it abates. That will ravage the society and the economy to levels needing decades to alleviate the cumulative pain. It shall reverse the carefully nurtured fortunes of Modi turning him weak, politically emaciated and cornered. In his weakest moment he may either succumb, totally give up, or end up being irrational in desperation.
Only a secure Modi can hawk peace even in pretense but on finding failure to crown his glory he will become unpredictable and imbalanced. Pakistan will have its task cut-out depending on which Modi shows up after Covid has been through India. The situation between the two countries can easily slide between a status quo of a near-war to a status quo of almost peace. Modi's person and his ambition will largely determine where we end up. There is just so much at stake.
Published in The Express Tribune, May 7th, 2021.
Like Opinion & Editorial on Facebook, follow @ETOpEd on Twitter to receive all updates on all our daily pieces.
COMMENTS
Comments are moderated and generally will be posted if they are on-topic and not abusive.
For more information, please see our Comments FAQ