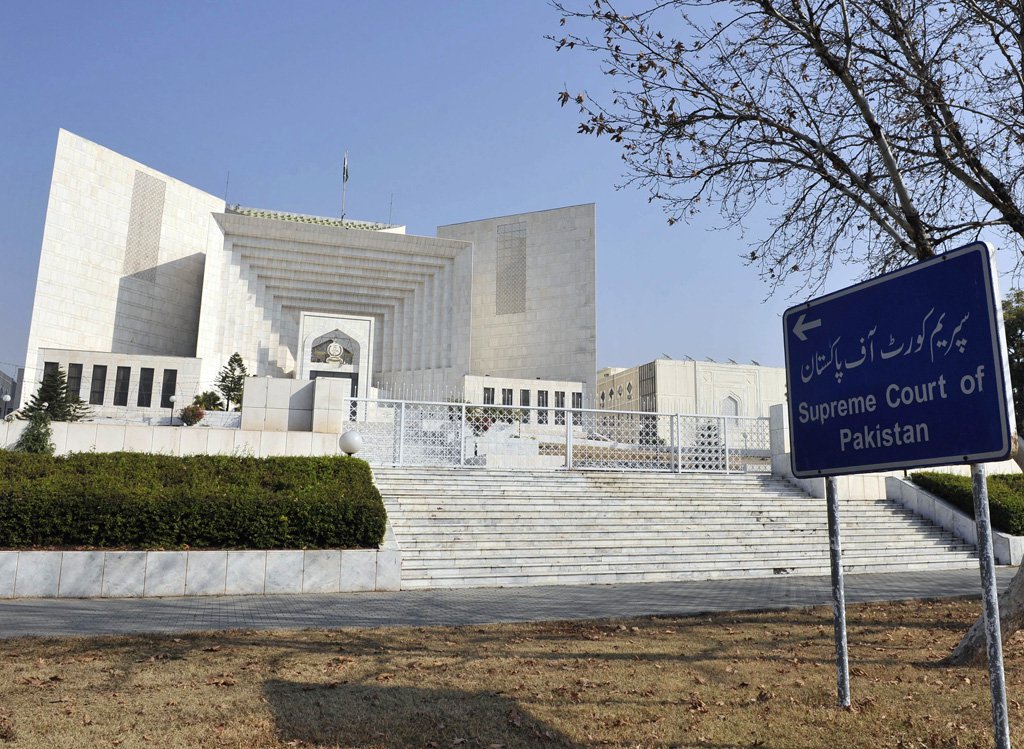 ---
Supreme Court calls NDMA chief to explain 'irregularities'
Apex court instructs PIA chairman to sack unnecessary staff
---
ISLAMABAD:
The Supreme Court on Thursday summoned the National Disaster Management Authority (NDMA) chairman to explain why the authority had paid in cash for the Covid-19-related equipment and chartered a plane to have them flown into the country.
In its detailed verdict in the suo motu coronavirus case, the apex court also issued directions to the PIA chairman to remove unnecessary staff.
The court observed that it was told during the hearing of the case that the government had formed a committee to look into the feasibility of reactivating a unit of the Pakistan Steel Mills for oxygen production.
"It [committee] will review all aspects of the project," the verdict read.
The court also noted that it was told that there was currently no shortage of medicines for Covid-19 patients in the country.
It added that the Drug Regulatory Authority of Pakistan CEO had told the court that the country had a two-week stock of Actemra injections and Japan was being contacted to import more of them.
The order read that during the hearing, the Khyber-Pakhtunkhwa advocate general had informed the court that the prices of oxygen cylinders in the country were being increased due to the surge in coronavirus cases.
"Therefore, the industries secretary is directed to clarify the procedure for fixing the price of oxygen cylinder, issue a notification within a week and submit a report to the court."
The court noted that the NDMA report on the facilities being provided at quarantine centres was unsatisfactory.
Also read: Top court tells govt to fix oxygen cylinder price
The report also mentioned that the Pakistani embassy in Beijing had played a role in importing Covid-19 related equipment.
The court noted that it did not see a valid reason for the embassy to play a role in purchasing the machinery.
The order further read that all payments were made in cash but the report neither disclosed who gave the money, nor who took it.
Therefore, at the next hearing, the NDMA chairman will appear the court to present an explanation.
In its order, the apex court directed the PIA chairman to take all necessary steps to make the national carrier the best commercial entity.
The court further instructed the chairman to sack the unnecessary staff in the airline.
The Supreme Court declared the report submitted by the Sindh government unsatisfactory.
The court noted that the Sindh government had allocated large quantities of funds for education, health and drainage on paper, but apparently they were not being spent in the relevant sectors.
It added that despite spending millions of dollars on education, the literacy rate in Sindh was "disappointing".
The SC also sought a reply from the Sindh advocate general within 15 days for not appearing before the court.
The hearing of the case was adjourned for a month.