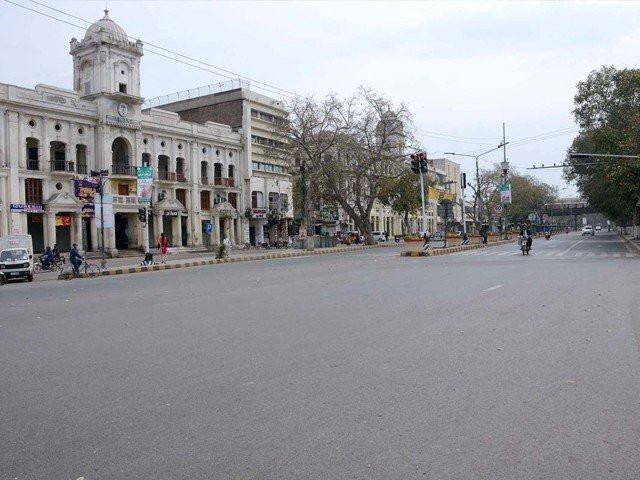 ---
ISLAMABAD/RAWALPINDI:
The coronavirus infection rate has started to wane a bit in the twin cities, however, seven fatalities were still reported in Rawalpindi and five deaths occurred in the federal capital on Wednesday.
According to the Rawalpindi district health office (DHO), one patient at Holy Family Hospital (HFH) while three each at Benazir Bhutto Hospital (BBH) and Rawalpindi Institute of Urology and Kidney Liver Transplant (RIUKT) succumbed to the virus.
The number of patients receiving treatment in the aforementioned hospitals has dropped to 161 of which 147 are on oxygen tanks and seven are on ventilators. The district health department officials added that thus far, 134,339 people have been administered the Covid-19 vaccine.
Meanwhile, the federal capital on Wednesday reported the lowest number of new cases of Covid in 10 days, health officials said. District Health Officer (DHO) Dr Zaeem Zia informed that 204 cases were reported in the capital territory in a span of 24 hours. He added that the ratio of positive cases in the city is now at 5.06 percent.
The DHO further termed the coronavirus situation stable in Islamabad. The citizens should strictly follow the anti-Covid standard operating procedures (SOPs), he cautioned and advised people to avoid travel during Eid holidays.
Furthermore, a smart lockdown has been imposed in five more areas of Rawalpindi. The administration has declared Northern Khayaban, Asghar Mall Scheme, Satellite Town Block D, ARL Colony Morgah and Effendi Colony as Covid hotspots given the continuous increase in cases.
The district administration has stated that all business activities will remain suspended in the said areas except for shops dealing in essential commodities while residents will be allowed limited movement. There will be a complete ban on any kind of gathering as police personnel will be deployed at the entrances and exits of the hotspot areas, officials maintained.
Meanwhile, the demand for oxygen cylinders has surged as patients observing isolation at home require to be transferred on oxygen due to their condition, however, they are being sold at exorbitant prices in the market.
A five-litre oxygen cylinder is being sold for Rs9,450, an eight-litre oxygen cylinder is available for Rs10,950 while a 10-litre cylinder is being sold for Rs13,450. Moreover, the refilling charges are Rs300 for a five-litre cylinder, Rs450 for an eight-litre and Rs600 for a 10-litre cylinder.
The sellers maintained that due to the number of patients, they too are purchasing cylinders at an extra cost, adding that the refilling is being done with a modest profit margin.
Published in The Express Tribune, May 6th, 2021.