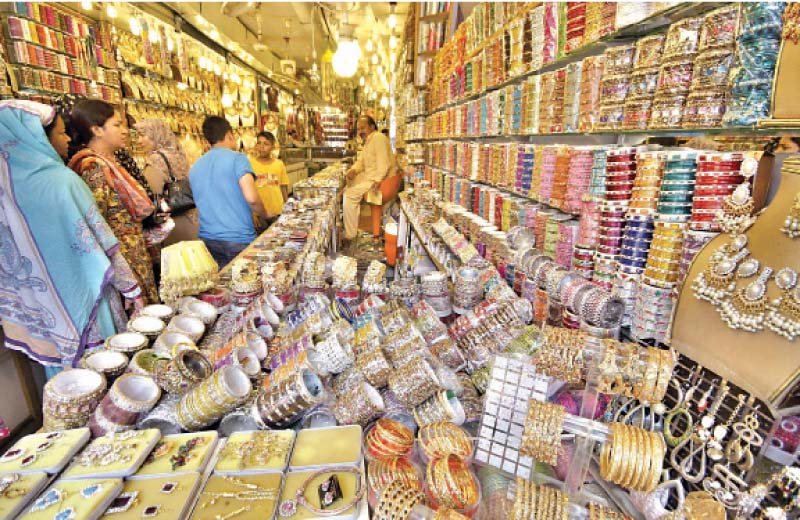 ---
ISLAMABAD:
The traders and businessmen of the federal capital have rejected the announcement of nine days of Eid holidays. The traders' community announced keeping the markets open despite government orders while the exporters demanded the government to revisit its decision.
All Pakistan Anjuman Tajiran (APAT) President Ajmal Baloch and other trade bodies' leaders of various markets issued a joint statement against holidays from May 10 to 15 in connection with Eidul Fitr on Tuesday. They said the decision to impose a lockdown was made without consulting the business community.
They contended that owing to timing restrictions, people throng the markets that creates a rush and demanded the government to remove the time limit to avoid the rush. They remarked that ahead of Eid, the government of Saudi Arabia announced keeping shopping sites open round the clock to avoid the rush.
Baloch said that due to the time limit of 6pm, the people come in huge numbers in markets and precautionary guidelines are not followed as well. He lamented that the shopkeepers were penalised for the non-implementation of anti-Covid standard operating procedures (SOPs) by the customers.
The entire business community agrees that SOPs should be strictly enforced and the union will not support any trader violating them, he added. He urged Prime Minister Imran Khan and Federal Planning Minister Asad Umar to permit opening markets till Sehr and instruct the authorities to avoid the economic murder of traders.
The business community decried that it seemed that the government wanted to destroy small businessmen and called for local lawmakers to take notice of the situation.
Furthermore, Markazi Tanzeem Tajiran Pakistan (MTTP) President Muhammad Kashif Chaudhry rejected the government's decision of prolonged Eid holidays-cum-lockdown. He was addressing the representatives of chambers and different markets.
He said that the closure of businesses from May 8 to 16 was not acceptable and would create serious troubles for the exporters. He suggested the government review its decision and announce public holidays from May 12 to 15 so that the exporters could dispatch their shipments until May 11.
Chaudhry said that nine holidays would only add to the difficulties of the traders and businessmen.
He stated that the business community is already struggling due to limited business hours while suspension of banking and port activities for nine consecutive days would disrupt trade, industry, and commerce.
Published in The Express Tribune, May 5th, 2021.