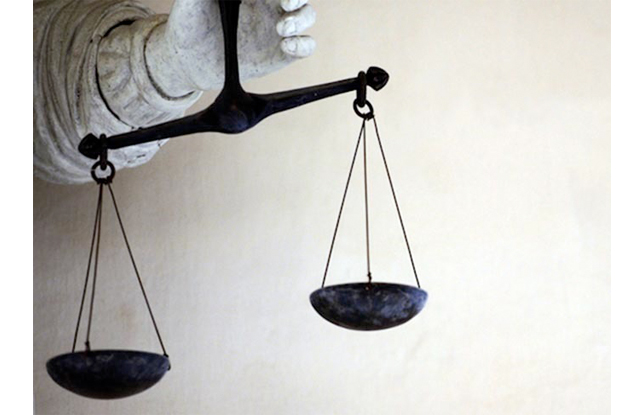 ---
ISLAMABAD:
The Judicial Commission of Pakistan (JCP) – the constitutional body responsible for appointing judges to superior courts – has deferred the matter of appointment of judges to five vacant positions in the Peshawar High Court (PHC) till next month.
PHC Chief Justice Qaiser Rashid had made five nominations – District and Sessions Judge Azhar Khan, District and Sessions Judge Fazal Subhan, District and Sessions Judge Shahid Khan, Sikandar Rashid Advocate and Khalid Rehman Advocate.
However, lawyers from Khyber Pakhtunkhwa (K-P) province had expressed serious reservations over these nominations which were weighed in a JCP meeting chaired by Chief Justice of Pakistan Gulzar Ahmed on Tuesday.
Sources revealed to The Express Tribune that most of the JCP members including representatives of superior bars did not support the nominations. Justice Qazi Faez Isa even walked out of the JCP meeting.
The sources said the PHC chief justice will now make new nominations which will be included in the proposed list to be submitted to the commission next month.
At present, the PHC has 15 judges against a total strength of 20. Currently, there is only one female judge in the PHC. Overall, there are five female judges working in the superior courts of the country.
A senior official told The Express Tribune that after the merger of former Federally Administered Tribal Areas (Fata) with the K-P in 2018, there is need to increase the number of the PHC judges.
It is learnt that the backlog of cases is increasing after the Fata merger. After the merger, 5 million people of the former tribal areas are now residents of the K-P, whose population is now almost equal to the population of Sindh – the country's second-most populous province after Punjab.
He pointed out that the total strength of the Sindh High Court (SHC) judges is 40.
According to sources, the chief justice of Pakistan has asked the Law and Justice Commission of Pakistan secretary to take up the matter regarding increasing the number of judges in the PHC with the executive. The judges' posts can be enhanced through legislation as well as through a presidential order.
A senior lawyer lamented that despite making promises, the PTI-led government has failed to introduce reforms in the justice system. "It seems that senior civil servants are not interested in enhancing the number of judges," he added.