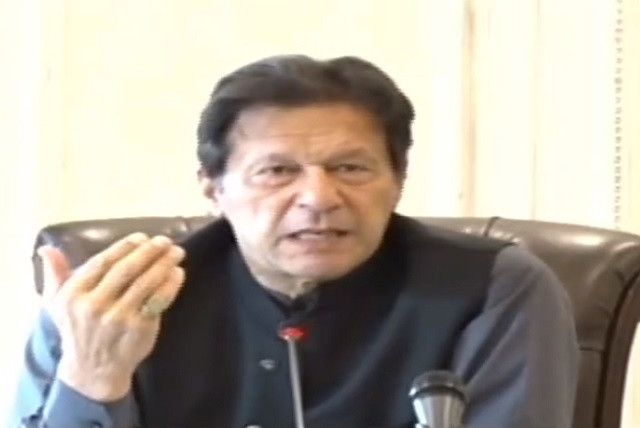 ---
ISLAMABAD:
Prime Minister Imran Khan directed the authorities on Tuesday to ensure strict implementation to the Covid-19 precautionary SOPs during Eid-ul-Fitr.
The decision was taken at the meeting of the federal cabinet today, wherein the attendees were briefed on the situation due to the infections and vaccinations.
Earlier today, Minister for Planning Asad Umar said that over 164,000 people were vaccinated for Covid-19 in a single day on Monday. Pakistan reported 3,377 new coronavirus cases in 24 hours, taking the country's Covid-19 tally to 837,523.
Forthcoming budget
PM further said that the people will be provided maximum relief in devising the annual budget. He added that the government will prioritise development projects concerning the masses.
Read PM Imran commends FBR on record tax collection of Rs384b in April
He added that the development projects will help boost economic activities in the country and generate employment opportunities.
Other approvals
The meeting approved reducing the sentence of the prisoners by 90 days each. Those in attendance also deliberated on the proposals regarding the annual budget. The participants were also apprised about the strategy to overcome inflation.
The cabinet also approved deputing the army for assisting the civil administration to overcome Covid, inclusion of private sector in the taxation process, deputing production control member at the heavy industries, Taxila, and issuing commemoratory coin on the NED University completing its 100 years.