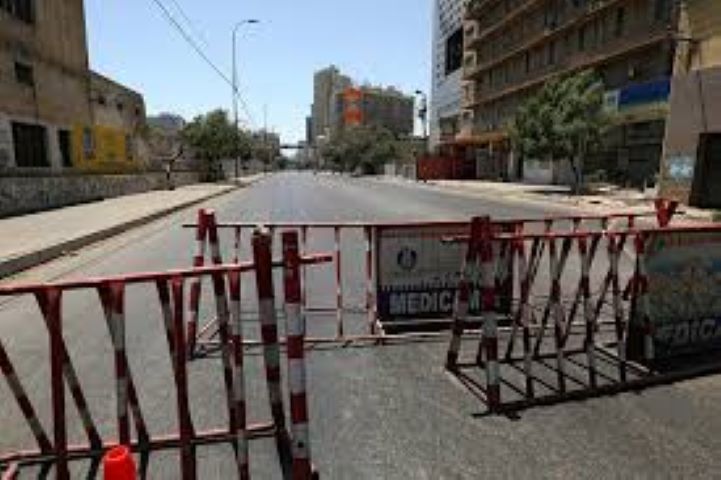 ---
HYDRABAD:
Amid ballooning Covid-19 cases and traders' protest over early closure of Hyderabad's main markets, the district administration has imposed smart lockdowns on 19 more localities. Hyderabad Deputy Commissioner Fuad Ghaffar Soomro enforced the lockdown on Monday for nine days - till May 12 - in seven union councils of City, Latifabad and Qasimabad talukas.
Hyderabad's positivity for the past week was recorded at 19 per cent, according to the Sindh health department.
The first smart lockdown during the current wave of Covid-19 was enforced in 18 areas of Hyderabad for two weeks, starting April 25. Four areas in City, five in Latifabad and nine in Qasimabad have been put under lockdown.
Among other measures restricting free movement of people, pillion riding and plying of public transport has also been banned. Besides, businesses other than those of essential items are to remain closed.
Traders cry out
The business community, already reeling from the closure of markets by 6pm, especially ahead of Eidul Fitr, seems outraged by further curtailment of working hours in the city's 11 main markets.
On April 29, Hyderabad Commissioner Muhammad Abbass Baloch had ordered shutting down Shahi bazaar, Resham bazaar, Tilak Charhi, cloth market, Jamia cloth market and six other markets by 2pm. The order came into force from May 2 when the markets reopened after two-day complete closure.
"It's the economic murder of trade and industry," said Saleemuddin Qureshi, president of the Hyderabad Chamber of Small Traders and Small Industry.
He decried that Hyderabad is the only city in the province where leading shopping markets are being closed so early.
Qureshi said the government should make the paramilitary force and the police enforce standard operating procedures (SOPs) instead.
Published in The Express Tribune, May 4th, 2021.