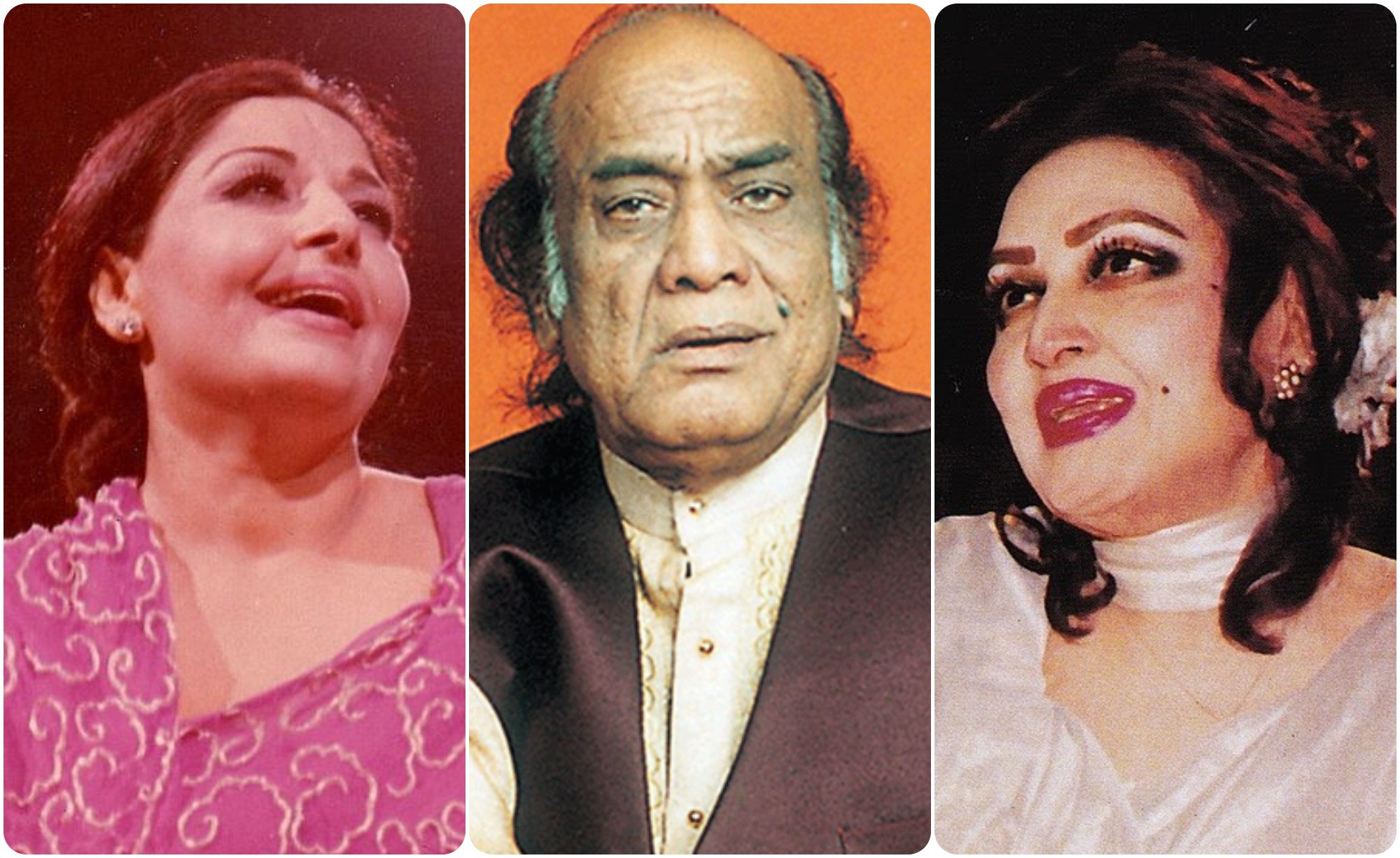 ---
KARACHI:
EMI Pakistan boasts a catalogue of over 55,000 tracks and 3,400 contracted artists. From 1948 to 1996, the record label had the largest distribution network for traditional formats and currently, it claims to have the "largest" digital distribution platform in Pakistan.
But while its extensive library reserves exclusive rights to the music of maestros, the company has often come under criticism from the music fraternity for relying on the licensing of previously copyrighted music and not investing in anything fresh.
So now, music producer Faisal Rafi, who recently joined EMI as the head of its Artists and Repertoire (A&R) department, is planning to shake a few things.
Much-needed revival
"Nobody is developing artists in Pakistan, artists have to develop themselves. Knowing this, the moment I joined EMI, I emphasised on signing new talent," Faisal Rafi told The Express Tribune.
As per the new plan, the record label would be willing to bear the costs of production, image building, mastering, marketing and distribution of the artists it signs, provided that they are un-established. "The costs the label can bear will vary from artist to artist. And since there can't be gigs at the moment, EMI acknowledges it cannot market its artists as it should. So we will be waiting for the pandemic to subside before moving forward," he added.
So far the label is in negotiations with Hamza Akram Qawwal, pop singer Taha G and folk singer Nirmala Maghani. "We are primarily looking to work with genre-specific artists and revive some desi genres like Qawwali, Ghazal, and Geet. Other than that, we are interested in working with artists of all genres, but fusion music has been overdone," he remarked.
After shutting down in 1996, EMI made a comeback in 2010. Since then the label has been in the limelight for battling copyright infringement across the music industry in Pakistan. The company did release new music by Zoheb Hassan and Asad Ahmed but none of that made an impact, or for that matter, even came under the limelight.
"I cannot speak for the time before my joining," said Rafi. "As a producer, I know exactly what's needed now. We will not be signing obscure instrumental albums and veterans. We will be signing new artists and ensure they have an online presence."
Old wounds
COO EMI Zeeshan Chaudhry, who has been looking after the company for almost a decade now, however, said that the company's A&R remained inactive all these years because Pakistan either "has no talent," or talent which "is of no use" to the corporation.
"A record label is also a business. The feasibility of any business depends on how much potential there is in the market. Why do you think that apart from Coke Studio, none of the music platforms were able to sustain themselves? Simply because we don't have talent," stated Chaudhry.
When contested that his non-appreciation of a certain kind of music cannot be equated to the 'non-existence' of talent, Chaudhry corrected himself saying, "Record labels have a simple formula; an artist can only be established after three albums. Yes, talent exists, I am not denying that. But that talent mostly spends its entire life surviving on one album, or two to three songs. That talent is useless for us."
Chaudhry said he would want any signed artist to commit at least three albums and release them back to back for three years in collaboration with the label. "Look at the winners and runner ups of your Battle of the Bands, how many albums have they released?" asked Chaudhry. "Releasing one album in four years is nothing. When we invest in something, we need to ensure we can nurture it and move forward with it. We can't keep waiting for three to four years."
A new formula
So if limited 'talent' has been the problem all these years, how will EMI discover artists who are ready to offer that commitment now? "We have changed our strategy. There are some secrets that I can't disclose. But we are going to stay in the business, so we are identifying potential talent," Chaudhry said.
He confirmed that producers are also being gauged for this venture, while the distribution of music remains a conundrum amid the sea of problems EMI has identified. "The ecosystem of music does not exist in Pakistan. There are no pubs, bars or clubs where music can be consumed, neither are there any music channels or regular concerts – which can't happen at the moment, anyway. So there are many challenges along with the lack of copyright awareness," he lamented.
But as for maintaining its own moral compass, which would require EMI to uphold impartiality while gauging artists, Chaudhry claimed, "Nothing can come with a guarantee, but one's intention must be in the right place. So far, whether we talk about paying artists their royalties or spreading awareness about copyrights, I think our actions have been speaking for themselves."
The bright side
Hamza Akram, however, is hopeful EMI's latest efforts will bear fruits for Qawwals like him, and the genre of Qawwali altogether. "I am currently in talks with EMI to revive the tradition of releasing albums of solely Qawwali music," Akram told The Express Tribune.
"For the past 20 years, I don't think anyone has released an album of Qawwali because of corporate platforms utilising Qawwals to produce only fusion music. Qawwali, in its raw essence, is a genre lost and a genre we became popular for worldwide because of Ustad Nusrat Fateh Ali Khan and the Sabri brothers," he remarked. "I am hoping their terms will be artist-friendly but I can't say anything substantial because no paperwork has been done yet," he maintained.
Have something to add to the story? Share it in the comments below.