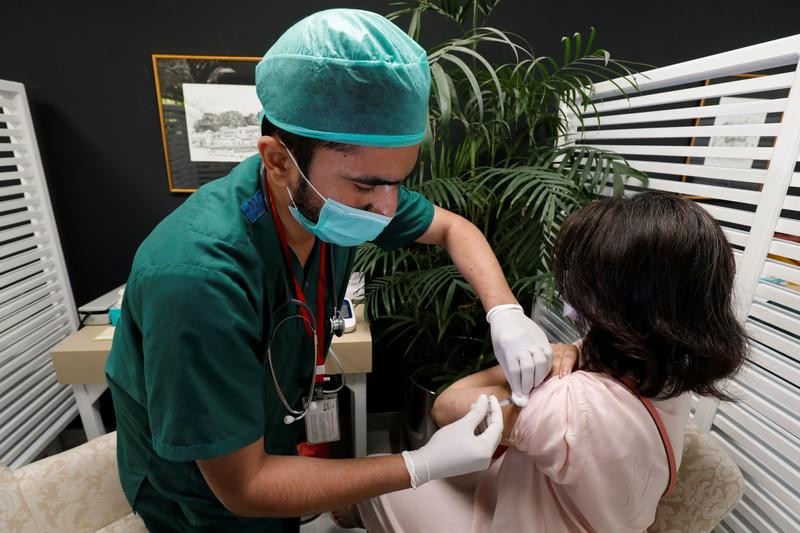 ---
HYDERABAD:
The Pakistan Tehreek-e-Insaf (PTI) Leader of Opposition in the Sindh Assembly Haleem Adil Sheikh has said the Sindh government lacked funds to import Covid-19 vaccines but it is planning to invest millions of rupees to procure vehicles to catch stray dogs.
"Punjab government is procuring the vaccine from its own funds but Sindh government is still dependent on the Centre," Sheikh said at a press conference at Hyderabad Press Club on Sunday.
"The provincial rulers devoured funds for castration of stray dogs and they were now planning to buy vehicles worth Rs240 million to catch the stray dogs." He recalled that vehicles worth Rs400 million were purchased to kill locusts.
He pointed out that the Covid-19 vaccine is not easily available for the people. "They have no money to purchase the vaccine, but they have funds for the stray dogs," he observed.
READ Sindh continues to see over 1,000 Covid cases per day
The opposition leader warned that if the political parties failed to support reforms in the electoral process, they will become exposed before the nation. He believed that the electronic voting system will improve transparency in the voting system.
He emphasised that the overseas Pakistanis should be given the right to vote because they send billions of dollars in home remittances which add to the country's foreign exchange reserves. Sheikh told the media that his party will table an amendment bill for empowerment of the election commission in the National Assembly. According to him, the fees of the electoral nomination papers will be increased.
The PTI's leader criticized former head of Federal Investigation Agency (FIA) Bashir Memon for levelling fake charges on Prime Minister Imran Khan and later retracting the same. "In Sindh there are officers like AD Khawaja and Aftab Memon but there are also officers like Bashir Memon." He disclosed that Memon met him some years ago and claimed that he knew a lot about alleged wrongdoings of Pakistan Peoples Party's Co-Chairman Asif Ali Zardari and his sister MPA Faryal Talpur. However, Sheikh said he kept Aftab Memon at a distance due to his ill repute.
Published in The Express Tribune, May 3rd, 2021.