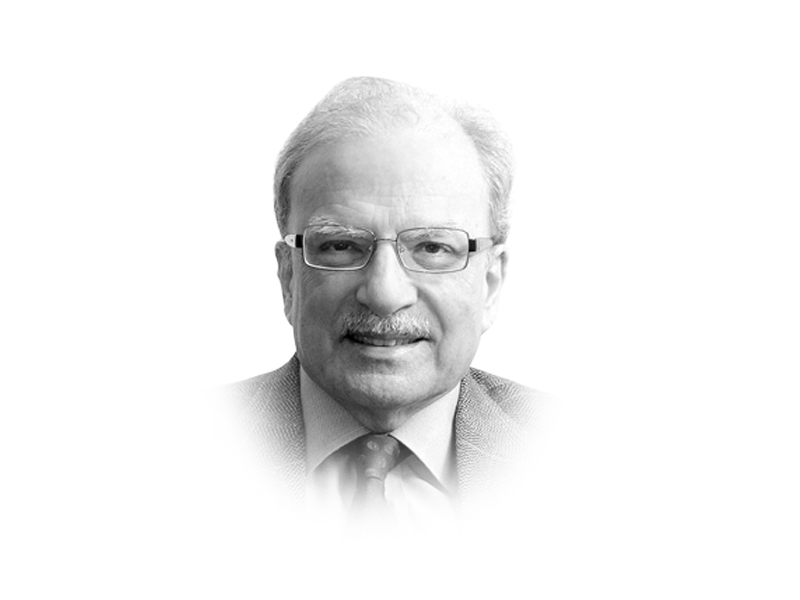 ---
There are many signs coming out of India that worry those who believe that the country is a rare example of an emerging nation that has found a way to practise participatory democracy. It is departing from the political path its founding fathers had committed it to follow. While he was a close associate of Mohandas Gandhi who used Hindu idiom to build a following, Jawaharlal Nehru was a thorough believer in a representative form of government. While he treated Gandhi as his mentor and called him "Bapu" (father in Hindi), his politics was that of 20th century western-style democrat. He balanced the religiosity and traditionalism of Gandhi with a more secular and modernist perspective. That, as I will suggest later in the article, is a path which Narendra Modi, India's current prime minister has walked away from.
Nehru who served as prime minister of India for 17 years, from 1947 when the country he led was born to 1964 when he died, was a nationalist but not in the sense this term is currently used. He guided the writing of the Indian constitution so that a political system would be established that would accommodate the country's diversity. India, he felt, needed a state and an Indian nationhood that was multi-language, multi-religious and multi-caste. His fixation with Kashmir was partly for the reason that his family traced its origin to the state but also for the reason that he thought that by incorporating a Muslim-majority area in the Indian Union he would demonstrate that India was not a Hindu state. That, as Sunil Khilnani, an Indian historian of some repute, argued was the "idea of India." He gave his book that title.
But that idea of India has been buried deep in the ground by Modi, who has occupied now for seven years the office Nehru had held for 17 years. The current prime minister makes no secret of his Hinduness; like a Hindu Sadhu he has allowed his facial and head hair to grow since devotees of the religion are not expected to temper with their growth. His devotion to his religion comes at the expense of any commitment to religious equality. In that respect he is not another Gandhi for whom religious devotion meant serving the poor and the deprived. For Modi, the real purpose of political power that he now holds is to make India a Hindu nation, leaving little or no space for other religious beliefs. While Sikhism and Jainism are to be tolerated as those who follow them could return to the fold of mother Hinduism, that is not possible for the followers of the Islamic faith. Modi has chosen Hindutva as his "idea of India". He is redesigning India to conform to that ideology.
According to the Encyclopaedia of Hinduism, Hindutva as defined in the classical statement of its ideology is the "culture of the Hindu race" where Hinduism is but an element and Hindu dharma is a religion practiced by Hindus as well as Sikhs and Buddhists. Proponents of Hindutva have sought to promote the identification of national identity with the religious and broader cultural heritage of Hindus. Measures taken to achieve these ends have included attempts to reclaim individuals judged to have taken up alien religions. Approaches to be adopted include the pursuit of social, cultural and philanthropic activities to strengthen awareness of Hindu belonging, and direct political actions through various organisations such as the Bharatiya Janata Party, the BJP.
As a political ideology Hindutva was articulated by Vinayak Damodar Savarkar in 1923. He drew heavily from German nationalism of the time including the requirement that prescribed uniforms had to be worn at party gatherings, that party members had to be physically active and prepared to battle the enemy at any time. Lower castes could not become members nor were women allowed to join the party. Hindutva led to the founding of several groups: among them the Rashtriya Swamyasevak Sangh, or RSS, the Vishva Hindu Parishad, and other organisations collectively called the Sangh Parivar. The Hindutva movement is sometimes described as adhering to a concept of homogenised majority and cultural hegemony. Adherence to this doctrine explains some of the recent moves of the Modi government including the passage of the Indian Citizenship Act which would not allow Muslims who are not already Indians to acquire citizenship.
The full colour of Hindutva is being revealed by the way the Modi government has dealt with the spread of the Covid-19 disease in recent weeks. India reported more than 350,000 new coronavirus cases on Monday, April 26, breaking world records for daily infections for the fifth day in a row. Experts have warned that those numbers are almost certainly undercounts. India's coronavirus test positivity rate has risen from roughly 6% on April 1 to 20% by April 25. Typically, a high positivity rate is considered an indication that not enough people are being tested and cases are being undercounted. The medical system has virtually collapsed under the weight of the second wave of Covid-19. But the Modi government treats any description of the extent of the crisis and how the government is dealing with it as an anti-state activity. Only foreign journalists writing for their papers can get away with detailing the visible signs of distress. "Crematories are full of bodies, it's as if a war just happened. Fires burn around the clock. Many places are holding mass cremations, dozens at a time, and at night, in certain areas of New Delhi, the sky glows. Sickness and death are everywhere. Dozens of houses in my neighbourhood have sick people," wrote Jeffrey Gettleman, The New York Times bureau chief in India. But such writing is not being allowed by the country's citizens on the internet. According to another report in the Western press, this time in The Washington Post, "at least 52 tweets from prominent figures — including opposition politicians, journalists and filmmakers — have been censored according to the Lumen Database, a Harvard University initiative that tracks takedown requests. One of the blocked posts, by an opposition party leader, said that people in India would 'never forgive' Prime Minister Narendra Modi 'for underplaying the corona situation in the country and letting so many people die due to mismanagement'."
"Has Narendra Modi finally gone too far?" asked Dexter Filkins, a staff writer for The New Yorker who contributes articles to his magazine on India as well as the Muslim world. In a short overview of the Indian situation published after the Indian prime minister had convincingly won a second term in office, he saw a definite drift towards Hindu radicalism. "Strongmen, typically surrounded by sycophants, are often the last to realise that their popularity is not what they thought it was. Modi is not a dictator; in May, 2019 he and his party BJP captured a majority of seats in the lower house of parliament, giving him a second term as prime minister. But Modi has, by deploying a vicious anti-Muslim rhetoric, persuaded India's huge majority to give him nearly unchecked power. He has neutered the judiciary, bullied his critics, and smothered the free press."
Published in The Express Tribune, May 3rd, 2021.
Like Opinion & Editorial on Facebook, follow @ETOpEd on Twitter to receive all updates on all our daily pieces.