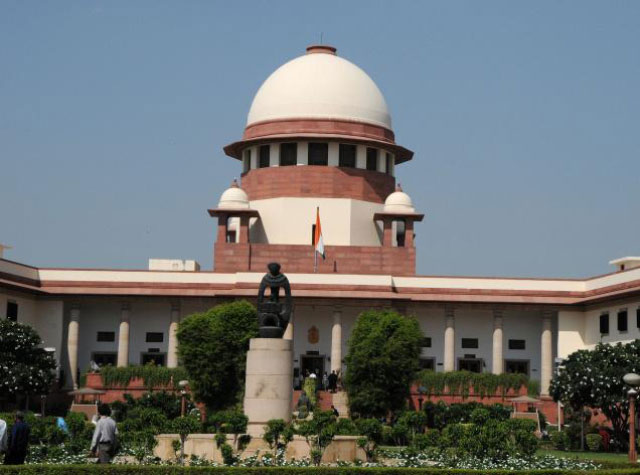 ---
The Indian top court has warned authorities against taking action against people criticising government's handling of coronavirus pandemic and appealing for help on social media platforms.
The Supreme Court said on Friday that no state can register a case or take any action against people crying for help on social media as the country is reeling under second virus wave with Covid-19 patients are dying due to acute oxygen shortage.
"We will treat this as contempt of our court. Let us hear the voices of our citizens and not clampdown," Hindustan Times quoted the apex court as saying.
"It is a grave concern to me as a citizen or judge. If citizens communicate their grievances on social media, we do not want to clamp down on information," Justice DY Chandrahud said during the hearing as cases of Covid-19 surged across the country.
Also read: Twitter becomes platform of hope amid the despair of India's Covid crisis
The popular social networking platform, Twitter, last week removed dozens of tweets seen to be critical of the Modi government's handling of the coronavirus pandemic including some by local lawmakers.
The Indian government made an emergency order to censor the tweets, Twitter disclosed on Lumen database, a Harvard University project.
There is mounting criticism that Prime Minister Narendra Modi's government and state authorities let their guard down earlier this year, allowing big religious and political gatherings to take place when cases fell to below 10,000 a day.
"Questioning the government of India's decision to allow mass gatherings ... where people from all across the country gathered and violated Covid safety protocols ... cannot be called to be violating any laws of the country," said Pawan Khera, a spokesperson for the opposition Congress party, whose tweets were also withheld.
(With additional input from Reuters)