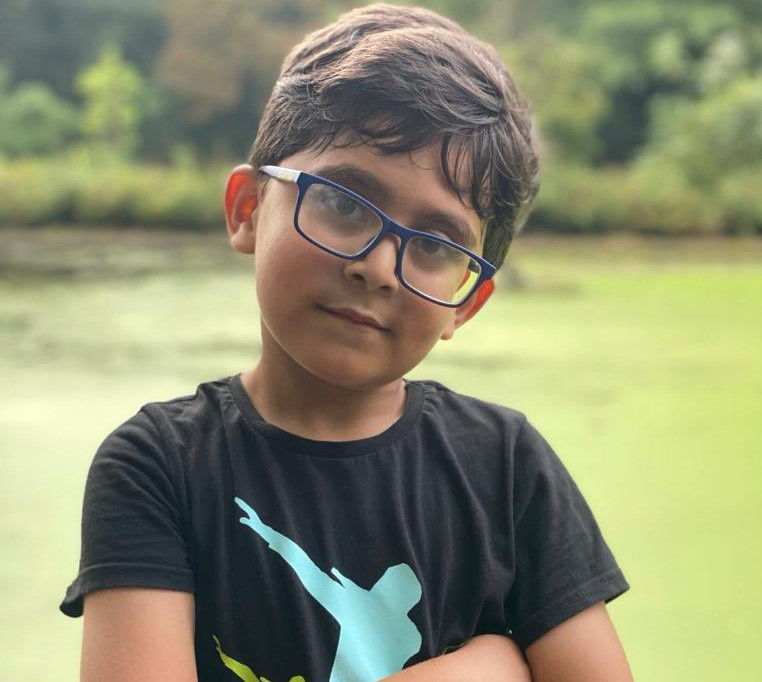 ---
When it comes to bullying, it's clear that kids can get pretty cruel. Being mocked for how you look is tough at any age and the effects can be devastating in the long run. The father of a little boy recently took to Twitter to share how his son Musa had been upset for the past few days because of the bullying he faced at school due to his glasses.
The Twitter user had shared a picture of the adorable little boy and said, "This is my son Musa. For the last few days, he is very upset because some of his school mates said, 'You look the worst in glasses.' He's hesitant to wear glasses now. I told him let's ask the world. Doesn't he looks great in glasses too?"
In a heartwarming display of love and solidarity with Musa, Twitterati came together to let Musa know that not only should he not give a hoot about what anyone else says but also that the glasses are a great look on him. #Musa quickly began trending on the website, with a host of celebrities and public figures chiming in to raise the little boy's spirits.
Ali Gul Pir tweeted a picture of himself wearing glasses saying, "You look great, Musa People with glasses are cool and extra handsome. Just look at me…killin' it."
In a similar show of support, actor Adnan Siddiqui also shared a picture of himself in glasses alongside the picture of Musa, saying, "Specs are the cutest thing one can wear. They show that you are an avid reader, that you love books and also up your cool quotient. Hello Musa, I am a fan of your glasses. You look so adorable in them. Wear 'em to give me company too."
Singer Meesha Shafi also tweeted in support. "I've never seen anyone look better in glasses than this! Musa, you tell em we wear glasses to see better who to avoid."
The trend even made its way across the border, with Bollywood filmmaker Pooja Bhatt responding to Musa's tweet saying, "He won't know who I am but tell him I said boys with glasses are the coolest! As are girls!"