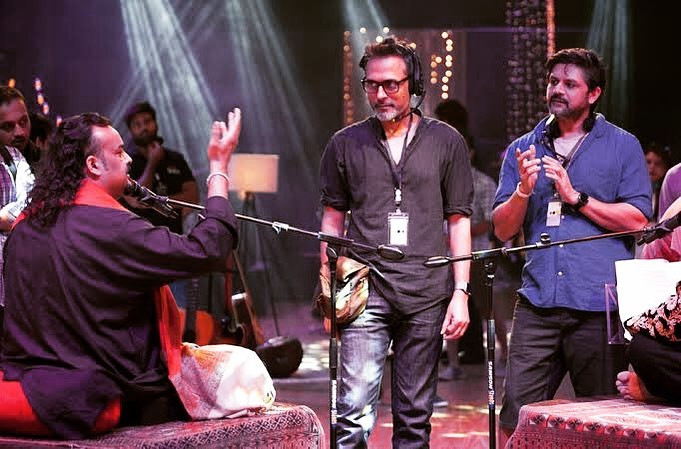 ---
Ramazan 16 marked five years since revered Qawwal Amjad Sabri, 45, died in Karachi.
Sabri was traveling by a car from his home in Liaquatabad to a television studio when a motorcycle pulled up alongside his vehicle. The attackers on the motorcycle opened fire, killing one of Pakistan's most loved Qawwals and Naat Khawans on June 22, 2016.
The incident saw the nation descend into sorrow, as his fans, family and fraternity members took to social media to express their disbelief.
Five years later, some of these people are still remembering Sabri, and making sure his essence is never forgotten. One of them, of course, is his daughter Hoorain Amjad Sabri, and the other, is singer Bilal Maqsood, both of whom penned a note for the late legend on their Instagram yesterday.
Sharing a photo of her father, Hoorain wrote, "Once again, that day is here. It's been 5 years now and I still can't believe this. We miss you. No matter how busy we get with our lives, there's always this feeling of something incomplete within us."
Maqsood, on the other hand, shared a photo with Sabri from the sets of Coke Studio, and captioned it saying, "Had the privilege of working with this amazing artist and human. He was always full of life and energy"
Front man of the former pop rock band, Strings, then recalled how Sabri won him over within minutes of their first meeting. "I remember the first time we met – he had come to see and approve Tajdar-e-Haram rendered by Atif. 10 minutes into our first meeting, we were talking as if we were best friends."
Maqsood shared how their conversation led to Sabri being invited to CS season nine, days after which, he passed away. "Along with Rahat Fateh Ali, Amjad Sabri created magic that night. It was an experience I can never forget. 20 days after the performance, we heard the most tragic news. It was the 16th of Ramazan when he left us for his eternal abode."
Son of one of the Sabri Brothers (Ghulam Farid Sabri), the late maestro became the face of the Sabri family name. Called the 'Roving Ambassadors' for Pakistan, the Sabri Brothers had introduced Qawwali in the West via a performance at the Carnegie Hall in 1975, New York.
Sabri followed in the footsteps of his father and uncle and was encouraged to pursue classical music by his father at a young age.
Have something to add to the story? Share it in the comments below.