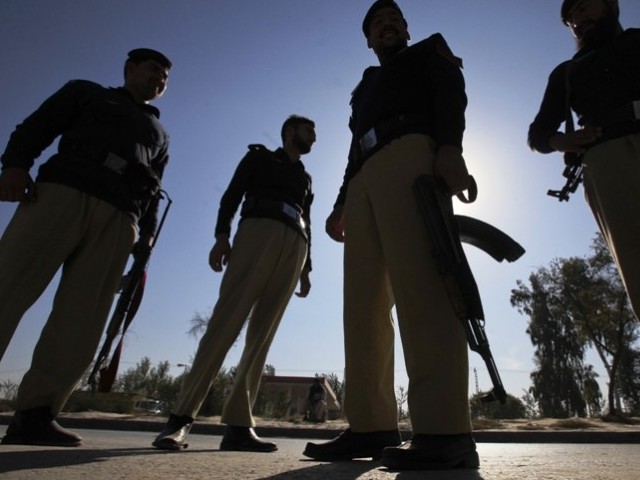 ---
LAHORE:
As many as 62 police personnel have tested positive for coronavirus during the past five days and 203 officials are quarantined in the provincial capital.
By April 24, at least 910 officials of Lahore police had been affected by the pandemic since its outbreak. The figure rose to 972 on Thursday.
Of the affected personnel, at least 764 have joined their duties after recovering from the disease.
According to Lahore Capital City Police Officer (CCPO) Ghulam Mehmood Dogar, the virus has infected two deputy inspectors general, three senior superintendents of police, seven SPs, 23 DSPs, three inspectors, 111 sub inspectors, 80 ASIs, 778 head constables, 418 constables, 14 senior traffic wardens,155 wardens and several office staff members.
He told The Express Tribune that all efforts were being made to protect police officials from coronavirus by implementing precautionary measures including the wearing of face masks and the use of sanitizers.
On the other hand, Punjab Inspector General of Police Inam Ghani has asked the force throughout the province to intensify the crackdown for implementation of the Covid-19 standard operating procedures (SOPs).
Citing the provincial cabinet committee's decisions in this regard, he asked all regional, city and district police officers to carry out field visits in the evening hours and monitor the implementation of SOPs.
He said violation of the SOPs in public places would not be tolerated.
Therefore, the CPOs and DPOs in all districts of the province will inspect the implementation of the SOPs in markets, on toads and at other public places after 5:30pm and ensure immediate legal action against the violators.
The IGP said all shops should be closed by 6pm and only the businesses exempted by the government would be allowed to operate after that.
Published in The Express Tribune, April 30th, 2021.