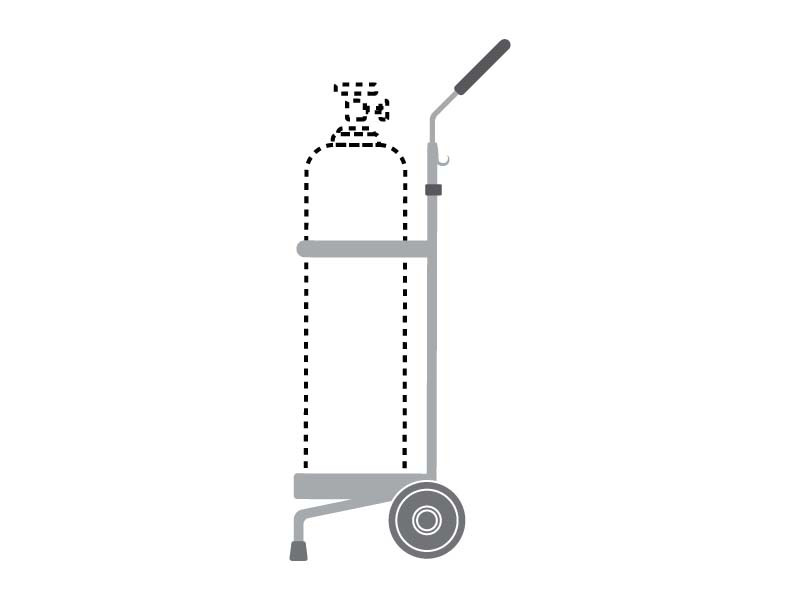 ---
LAHORE:
Hoarding of oxygen by suppliers, cylinder shops, iron and steel plant owners, welders as well as citizens may be the major reason for fears about its shortage in hospitals.
The price of an oxygen cylinder has almost doubled during the past year, apparently because a mafia involved in the business tried to take advantage of a rise in demand to treat patients of coronavirus facing breathing problems.
However, at a time when the third wave of the pandemic is at its peak, the mafia is trying to earn more profit by creating an oxygen shortage crisis through hoarding.
As the hospitals in big cities are facing reduction on oxygen supply, the patients and their families are demanding a crackdown against hoarding.
The mafia involved in profiteering is fleecing the people amid a shortage of medical oxygen cylinders in the big cities of Punjab, especially those worst hit by Covid-19.
Suppliers and dealers are reportedly indulging in black marketing oxygen and charging heavy amounts.
The district administration appears helpless to protect the patients from profiteering.
The patients are suffering because of shortage of beds with oxygen support in addition to lack of other facilities.
In a shocking incident last year, six Covid-19 patients died in a hospital in Peshawar due to unavailability of oxygen.
Health experts fear that the hoarding being reported currently can lead to a similar situation.
"Big hospitals in the province have a small backup of oxygen and if the mafia involved in hoarding and black marketing is not controlled then it may result in an emergency. Beds with oxygen support are the basic requirement for serious coronavirus patients and there is fear that there may soon an artificial crisis in hospitals as hoarding disrupts supply at a time of increasing need for medical oxygen cylinders filling," a health department official told The Express Tribune.
He said hospitals usually had contracts with private companies for the supply of oxygen on a daily bases but the suppliers were now failing fulfil the demand due to hoarding.
An oxygen dealer, Kashif Hameed, said," Usually in hospitals about Rs280 is the cost of a litre of oxygen but it is being sold for Rs1,200 in the markets. We were getting a 10-litre cylinder filled for Rs3,000 but now the price has almost doubled. However, there have also been reports of Rs10,000 charged by some people recently."
He said some companies were offering home delivery of oxygen cylinders in posh areas of big cities
The dealer warned that the patients would suffer if action is not taken against hoarding.
Punjab government recently took notice of the issue and banned hoarding of oxygen for two months. According to a notification, legal action will be taken against dealers and suppliers involved in hoarding. The government also requested the people to inform it about any incident of hoarding.
"More amount of oxygen is used in the iron and steel plants and welding shops. Owners of these businesses are also involved in the current hoarding," said Sadique Hussain, a welding shop owner.
A dealer said the Punjab health department and local administration had fixed the price of oxygen.
When contacted, Punjab health department spokesman Sayed Hamad Raza said it was alert regarding the availability of facilities in hospitals, especially the supply of oxygen. He said no shortage of oxygen in a hospital had been reported.
Published in The Express Tribune, April 30th, 2021.
COMMENTS
Comments are moderated and generally will be posted if they are on-topic and not abusive.
For more information, please see our Comments FAQ