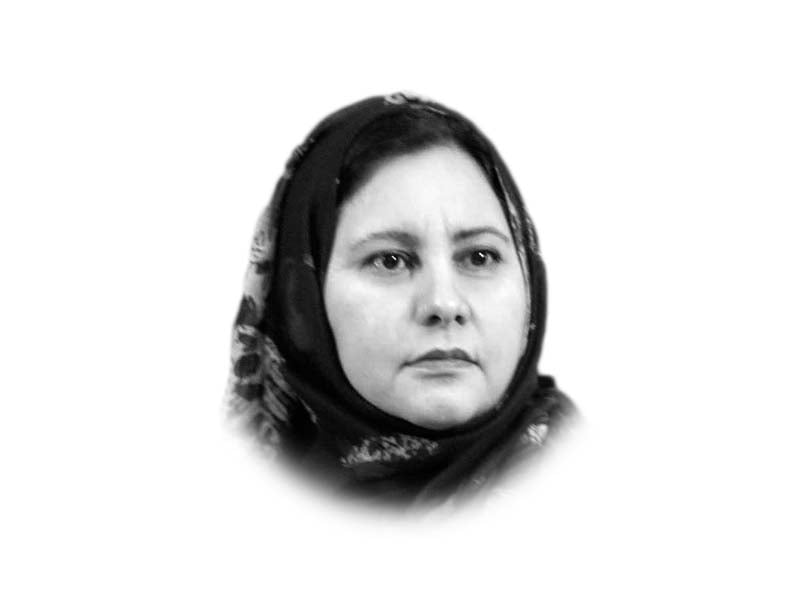 ---
The ASEAN met on Saturday in Jakarta. Brunei was in the chair. General Min Aung Hlaing, Myanmar's coup leader, was called and told to immediately cease the use of violence, release the prisoners, engage in dialogue with all parties. He was also told that ASEAN will provide humanitarian relief and send its envoy for mediation. The General took the points and went back.
He did one thing before leaving though. He said to strike the prisoners-release pointer off the list.
The military, Tatmadaw, lay a coup on the democratically elected government of Aung San Suu Kyi on February 1, house-arresting her once again. Three months later, protests are ongoing with at least 707 civilians killed and 3,070 people detained.
Tatmadaw has never been easy with the democratic process and has only allowed punctuated democracy and that also a guided one. Aung San Suu Kyi's coming to power after a long struggle of political house-imprisonment since 1989 was perhaps the first time power was transferred to a non-military affiliated party in Myanmar's history, and Tatmadaw did not have much patience for it.
Tatmadaw's fear against democracy has some precedence however that has to do with the country's disbanded ethnic composition. With power in the hands of the major Burmese ethnicity, Myanmar has struggled to forge a national identity reflective of its ethnic diversity, since its independence in 1948. Most ethnic minorities are placed along the borders with Thailand, China and India. Dissatisfaction in these groups has led to the creation of scores of powerful armed entities in Myanmar's periphery engaging Tatmadaw off and on. The relative economic liberalisation, initiated in 2011, only further deepened the essentialist notions of ethnicity within the tribes and drove the groups into an arms race against each other, making the borders evermore volatile and the Junta evermore alert for unpredictable aggravations.
Apart from the ethnic disuniting factor, Myanmar has also been ideologically socialist with an inclination to emulate the Chinese developmental model. This has led to an isolationist foreign policy that has left the country to be the poorest of all ASEAN countries. The United States' and European states' long spread sanctions have also led to more isolation towards the West and to Myanmar's economic confinement in its neighbourhood.
China, therefore, has built a lot of economic clout in the country and also boosts of facilitating dialogue between border ethnic armed groups and the government. Because of its overbearance and especially because China and any other state for that matter has to make economic deals with the Centre that is dictated by Tatmadaw, many in Myanmar who resent the military also resent China's presence in the country.
The same is the problem with India, whose border with Myanmar is all along the troubled states of Mizoram, Manipur, Nagaland and Arunachal Pradesh, so that insurgent groups from both sides can cross borders easily creating contentions between the states. In March, a report came out that India's Adani Group has made a deal for developing a port in Yangon through a lease deal with military conglomerate Myanmar Economic Corporation. The reason for the secrecy has been to avoid international condemnation, while Tatmadaw is the only path to do business with Myanmar.
Also, because Myanmar is a major part of the Belt and Road projects in the region, India finds itself competing with China for port and other infrastructure projects. China, however, has a greater footprint in the country, both because of socialist bonding and because Tatmadaw has had relatively good terms with it, especially in the context of Western sanctions, that Myanmar balances off by trading with China.
The problem for both China and India with Myanmar has been that they can neither openly condemn the Tatmadaw nor openly voice for the democratic process. Many other states, like Japan, Singapore and the ASEAN members have trade links with the country, which they carry on in low profile, while governments usually take the stance of non-interference in the state's matters. It is also said of the US and Europe that with their sanctions they have kept themselves isolated from Myanmar, and perhaps it is time to rethink the Myanmar strategy. After all no two countries of the world have the same democracy model and most Asian states that have treaded the path of progress have had some kind of guided democracy.
In spite of all the complications, work has begun in China-Myanmar Economic Corridor's various oil and gas pipelines, roads and rails projects and special economic zones projects and on a port at Khaukphyu. The corridor will likely be extended to the proposed Bangladesh-China-India-Myanmar Corridor in the future. Now that the BRI is making its entry in Myanmar, there is a chance for progress and better living standards for the people of Myanmar, with a Myanmar strongly integrated in its region and ready to do business with the outside world.
But that does not mean that the Junta is all at peace with even China. Though it does want to follow its developmental model, yet just like with Western free-market enterprises it does show apprehension and protectionism off and on against Chinese investments too. But one should not blame this all on a lack of democracy; after all, no country can be completely open to the market and every country needs to protect its own enterprises to some level.
Yet, what the Junta will do wrong is extract undue profits for its own class and friends and the profits of business ventures will not trickle down to the common folks and there will be dissent.
Perhaps for genuine democracy to sprout in Myanmar, there needs to be indigenous leadership from all ethnic groups and maybe Aung San Suu Kyi's living abroad, working in the UN and marrying an Englishman, and having an Australian as her economic adviser did not bode well with the Junta, who had ever been suspicious of foreign interferences. Indigenous leaders and a dialogue-based proportional empowerment of all groups, coupled with real-time visible progress and development work, is perhaps the only tedious road that Myanmar needs to tread to achieve a harmonious, prosperous future.
Published in The Express Tribune, April 30th, 2021.
Like Opinion & Editorial on Facebook, follow @ETOpEd on Twitter to receive all updates on all our daily pieces.
COMMENTS
Comments are moderated and generally will be posted if they are on-topic and not abusive.
For more information, please see our Comments FAQ