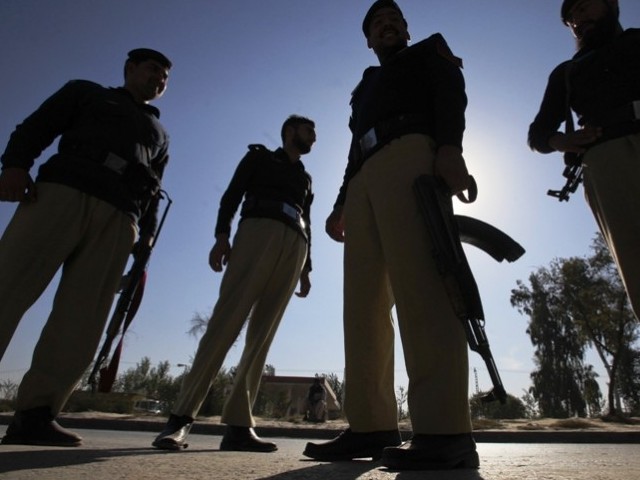 ---
ISLAMABAD:
A kidnapping case has been registered against the son of an Islamabad police's senior official along with four other suspects.
According to details, a citizen, Ghulam Mustafa, told Sector I-9 police that he was in his apartment's premises at around 8pm when unidentified suspects arrived there in two cars.
The suspects identified themselves as officials of the Federal Investigation Agency (FIA) and took the complainant in the vehicle. The suspects covered the victim's face with a cloth at gunpoint and put down his head, he added.
Meanwhile, the suspects started interrogating Mustafa about his wealth, car, and plot while one of the kidnappers continued striking the victim with a belt. The suspects then made a call to a showroom owner, Ghulam Bhatti, and asked the victim to tell his friend to arrange ransom money worth Rs20 million. The whole conversation was being filmed by the offenders.
Later, they made another call to Bhatti as the victim had asked them and the ransom was settled at Rs10 million which was received by seven unidentified suspects in two cars near a petrol pump in Sector G-9. The victim was informed by his friend Atiq about this.
Later, the kidnappers also looted the victim as they snatched Rs35,000, four cards, including an ATM card, and his car.
The victim said that he had entrusted his money with Atiq Satti and he had it while only Shahzaib Gillani and the aforementioned friends knew about it.
Later, the Islamabad police chief took notice of the incident and directed SSP Investigation Ataur Rehman to conduct an inquiry.
Police have registered a case but no suspect has been traced so far.
In this regard, I-9 SHO Muhammad Iqbal said one of the suspects was the son of a senior official of Islamabad police. He said the kidnappers would be arrested soon.
Published in The Express Tribune, April 29th, 2021.
COMMENTS
Comments are moderated and generally will be posted if they are on-topic and not abusive.
For more information, please see our Comments FAQ