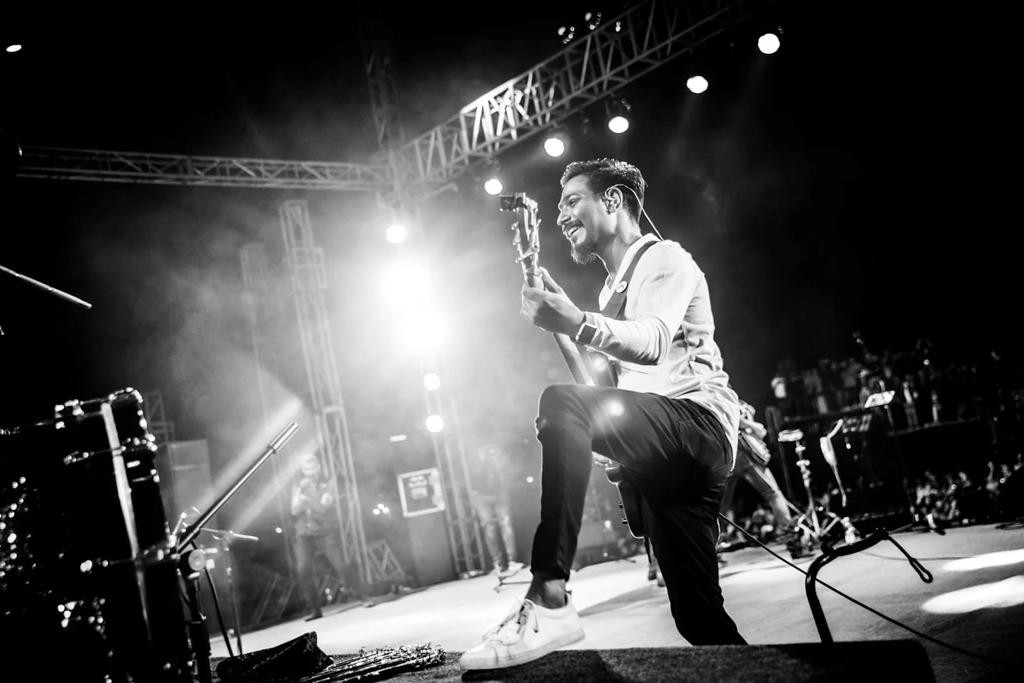 ---
KARACHI:
History is laden with artists who became famous after leaving their bands and bands that peaked fame after certain artists left. But what of the artists that remain standing after bands that stood together for decades disband in the blink of an eye?
Strings' age-old legacy took a final bow recently but the men who kept it fresh are still in the game. Among the pillars is bassist Bradley Dsouza, who joined Bilal Maqsood and Faisal Kapadia right before they started working on their last album – Strings 30.
Known for his funky bass lines and command over an instrument many in Pakistan fail to maneuver, Bradley, 28, is donning a maroon tee and white trunks with his hair slicked back neatly. He looks calm and collected on the outside but restless within. His fingers are pressing each other tightly, as if conveying their fluency in telling stories better than his tongue, which he struggles to let loose. Perhaps it's a sad day for him or perhaps it's the calm before the next storm.
"I joined Strings seven years ago but first auditioned for them when I was 18. Playing with them has been like a dream, but I guess all dreams come to an end," Bradley tells The Express Tribune.
Small wonder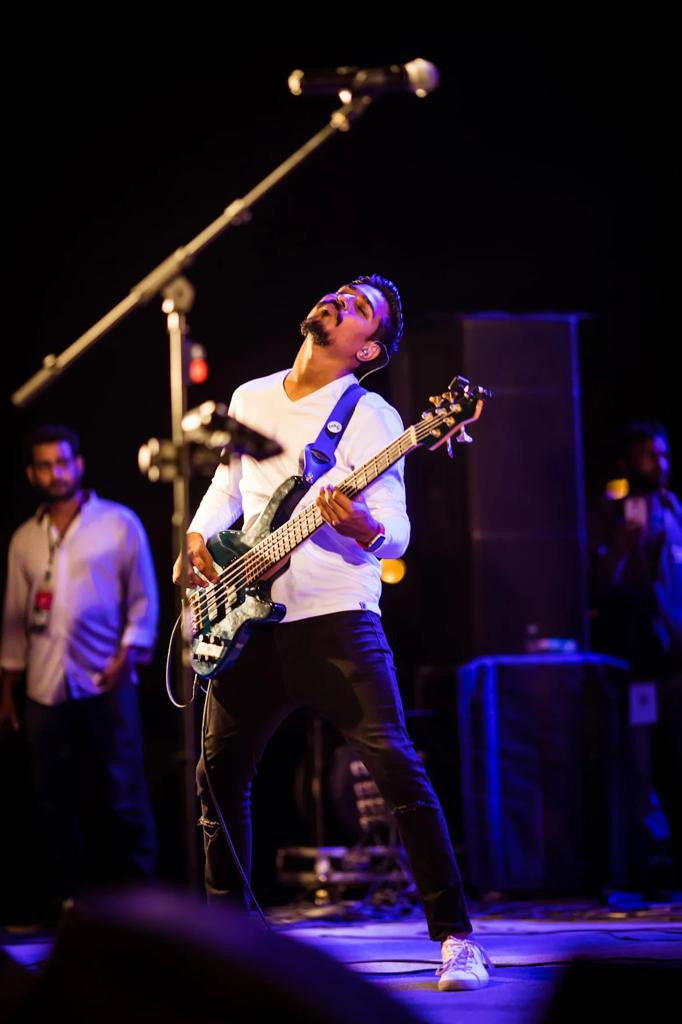 It's the day before Easter and he recalls one of his first concerts many Easters ago. "I have to tell you I'm not very good at this," he warns, giggling with a look one rarely finds in the self-absorbed artist [read performer] of today.
"I was 12 when I played my first gig. I was as nervous as I am right now. It was at St. Anthony's church and I still have the certificate for it," Bradley notes with pleasure while hinting at his stage fright. "After that, I played on Easter. I was supposed to attend the midnight mass with my family but we had a show at Bayview. So I sneaked out and by the time my dad called my friend to ask where I was, the show had ended and I was hiding at my aunt's place."
A session bassist, who made his way to the top by playing with numerous names like Mizmaar, Shiraz Uppal, Noori, Karavan, Hadiqa Kiani, and Strings among others, follows in the footsteps of his father Russel Dsouza – one of the finest bass players of his time. "I started playing both bass and guitar at the age of 5. But at 10 I realised only one was made for me," recalls Bradley.
His influences range from Dio, DreamTheater, Creed, AlterBridge, Coldplay to renowned artists like Marcus Miller, Victor Wooten, and John Mayer. But he is most fond of the jams he grew up listening to. "There was no concept of online learning when I was growing up. So my dad would bring home these tapes and jam with his friends. I'd listen to them play, although, I can't really explain the process of how I learnt playing myself," he quips.
He recalls being an A-list student, too, but his passion for music did not allow him to study for very long. "My dad would say, 'Brad, you need to complete your studies first.' But after my Intermediate I was done," asserts the St Patrick's alum.
Playing with giants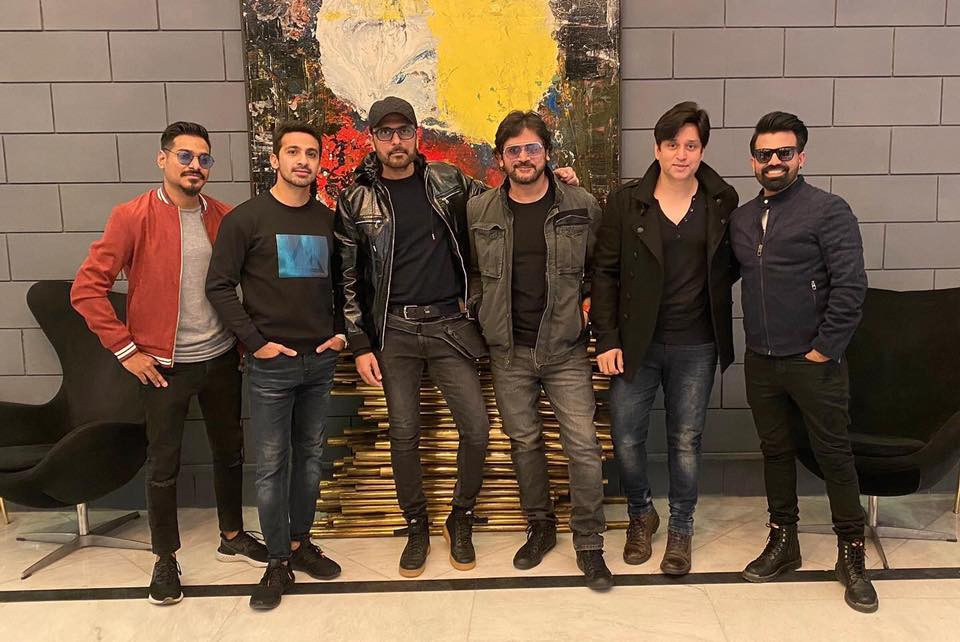 The artist laments how musicians with the talent to move mountains in Pakistan are barely moving molehills because they treat music like a side-gig. "Maybe because they can't earn from it like they should," he adds. Or maybe because not every band can employ musicians on monthly salaries, but whatever the case, Bradley also went through the grind of playing underground to establish his presence.
"Opportunities don't come to you unless they know you exist. One fine day, after I was done playing a show, Aahad who had joined Strings back then messaged me to inform me that Strings were holding auditions. Being a fan who knew their songs, I just confidently upped and left. That day Faisal and Bilal bhai just gave me their CD and left."
Bradley says he failed by a whisker, which is what led him to up his ante. "I was disappointed in myself but I finally found a reason to work even harder. I toured with Jimmy Khan and Sara Haider, played with Gumby, Mirage, Najam Sheraz, Fuzon, you name it! Then three to four years later, Aahad called me again and said, 'bajaey ga?'"
As for his first big break, Bradley reminisces, "Playing for Gumby marked my first onscreen performance. It was my small break, you could say. This was back in 2012. But before that, I had played with QB too, I've toured a lot," he boasts.
Solo again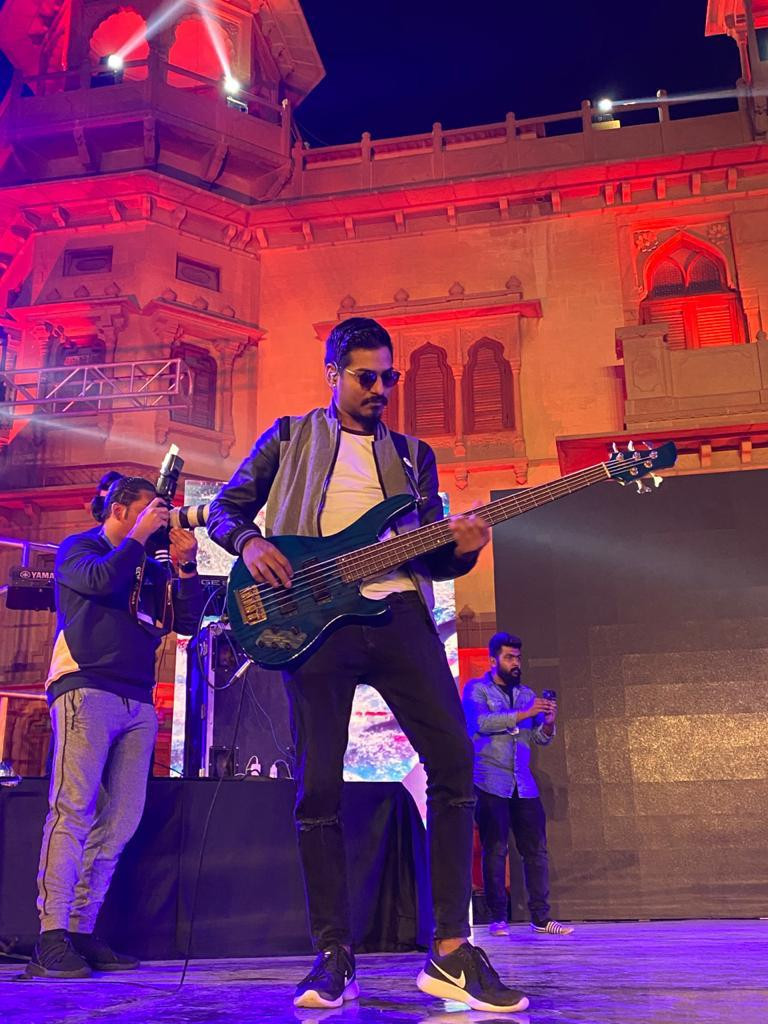 But having spent all these years playing with artists of varying tastes allowed Bradley to discover his niche, albeit, he is still finding his own ground. "I started off with metal as most musicians do, but I've grown into this funk and pop-rock person. So when I sit with my old friends they go like, 'Brad, you sound like Strings again,' and I'm like 'okay, chuck that.' I have three to four songs in the pipeline now. I'm more focused on developing myself as an individual artist instead of jumping from one band to another." he says.
Still, his years of versatile playing have allowed him to make what's simple, sound surreal. "You need to have had that history with music to make a masterpiece out of three chords. Making good music has little to do with complexity and more to do with technique," assures the virtuoso.
So to sum up his journey, and the influence his last and greatest act had on his music career, Bradley notes, "Strings honed my talents more than any band I've ever played with. My input was always appreciated. They were like our parents. We'd jam for two hours five days a week. It felt like I was in school again. But down the line, they disciplined me. So seeing myself now, I don't think I can be that reckless Brad anymore. I'm back to brad but I'm not."
Have something to add to the story? Share it in the comments below.