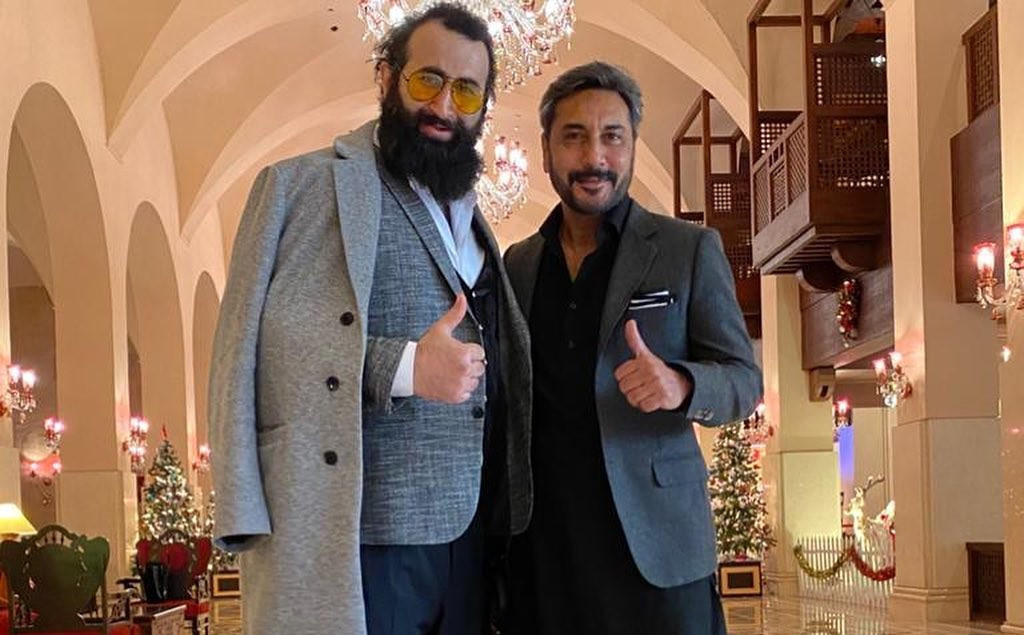 ---
Popular actor Adnan Siddiqui, in a recent podcast with BBC Asian Network, said he did not appear in any television serial last year because nothing creatively stimulated him. However, he did serve as the executive producer of upcoming television series Turkey Lala, which is being produced in collaboration with the makers of Diriliş: Ertuğrul.
Speaking of how he nabbed the role and became a source of its initiation, Siddiqui recalled, "One fine day, my friend Dr Kashif Ansari called me from the US. He said, 'Well, I'm going to Turkey.' Of course, the Ertuğrul craze was everywhere at the time and he said, 'You know, I'll be visiting the sets of Ertuğrul, as well as the tomb of Ertuğrul, so come'."
The Meray Paas Tum Ho star reminisced how one thing led to another and the next thing he knew, he was having dinner with the makers of the renowned Turkish series. "It hit me then, and I went to Dr Kashif and said, 'Hey doctor, why aren't you talking any business with them'?"
Siddiqui explained how Ertuğrul had not only garnered fans in Pakistan but also reached the likes of Boney Kapoor in India. "You go anywhere now and people will know about Ertuğrul. My friend Boney Kapoor called me from India and said, 'Listen, I finished this within 10 days.' He loved it! Several Indians love it."
Asked about the vision he had for the collaboration before making any pitches, Siddiqui revealed, "I thought if we are scratching their backs and if their content is coming to Pakistan, why can't our content go there? Our actors should also be recognised on the streets of Taksim Square or anywhere. That's not the case because we don't promote our own countrymen. My only concern was initiating an exchange programme."
He then recalled how after Tekdin and Ansari films agreed to collaborate, he got Humayun Saeed on board to get the ball rolling. And now, he and Saeed are going to be providing the Turkish filmmakers with a list of Pakistani actors who could essay the designated roles. Siddique also informed that 20% of Turkey Lala would be shot in Pakistan and the rest in Turkey while the series would require around 50 to 60 Pakistani actors.
"They'll be deciding on what the actors will do. My job is to… I don't want to promote any nepotism. I don't want to promote any favoritism., I just want to be a nice, liberal and neutral executive producer," said the heartthrob. "But what about the languages?" inquired podcast host Haroon Rashid, to which Siddiqui revealed that Turkey Lala would be dubbed in Urdu, Turkish and English.
To conclude, the star claimed that this particular collaboration would do wonders for Pakistani artists because it would open doors for them internationally. "Production wise, Turkey has surpassed India. So the only way we can penetrate the international market now is through Turkey," he assured, adding that the story of Turkey Lala is of relevance to everyone who was once part of the subcontinent, which would naturally increase its viewership too. "And after this, we are also planning to make a series on the Mughals. So Turkey Lala is just the beginning," stated the actor.
Have something to add to the story? Share it in the comments below.