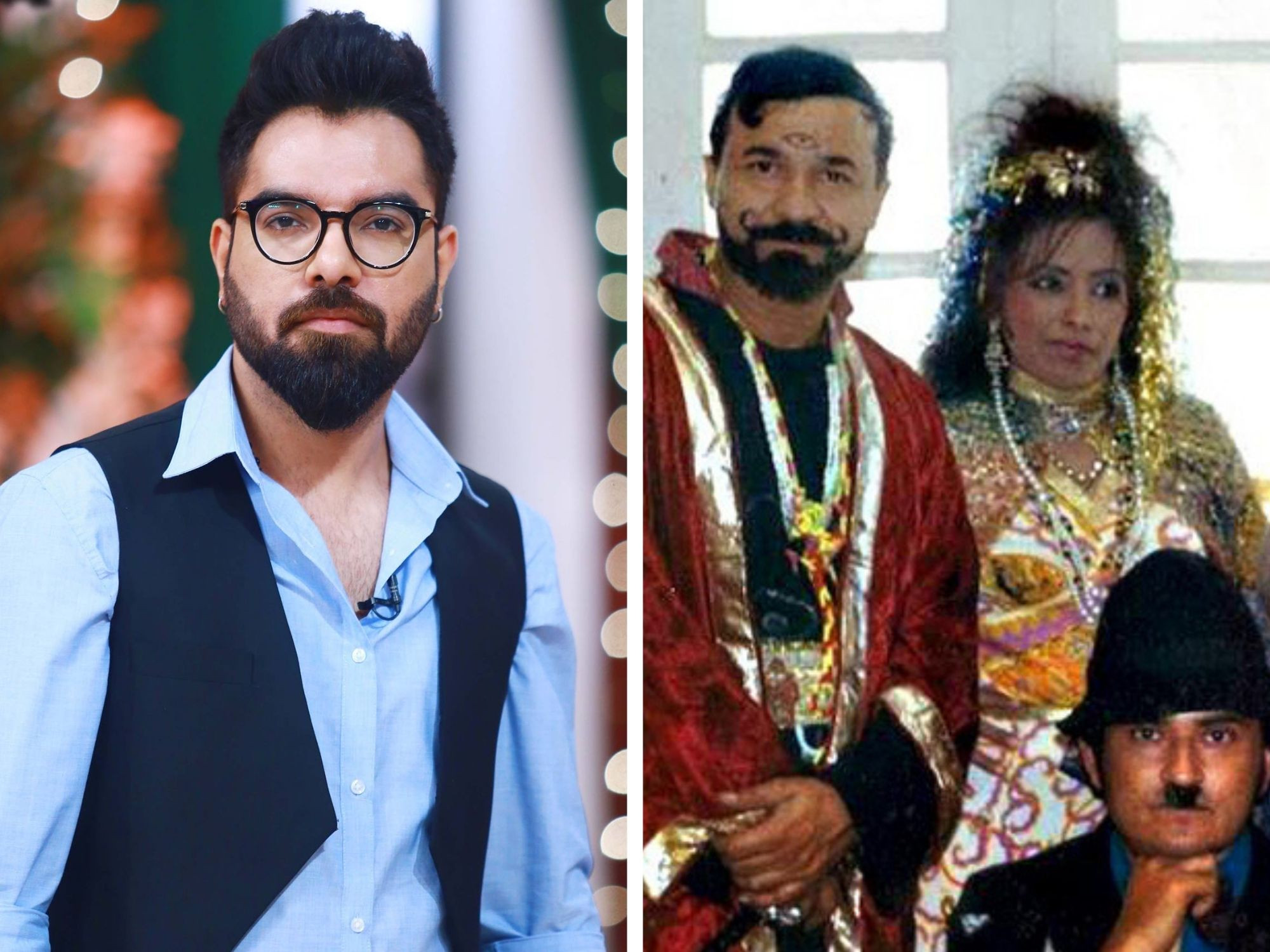 ---
Renowned actor Yasir Hussain recently shared a photo of PM Imran Khan with the cast of cult favourite Ainak Wala Jinn to support them amidst the ongoing debate on royalties.
In the photo, Hussain drew attention towards the financial troubles these icons have had to undergo since the 90s comedy show ended years ago. The purpose was to add onto the nationwide movement backed by showbiz personalities to be paid royalties for their work and serials that are re-run repeatedly.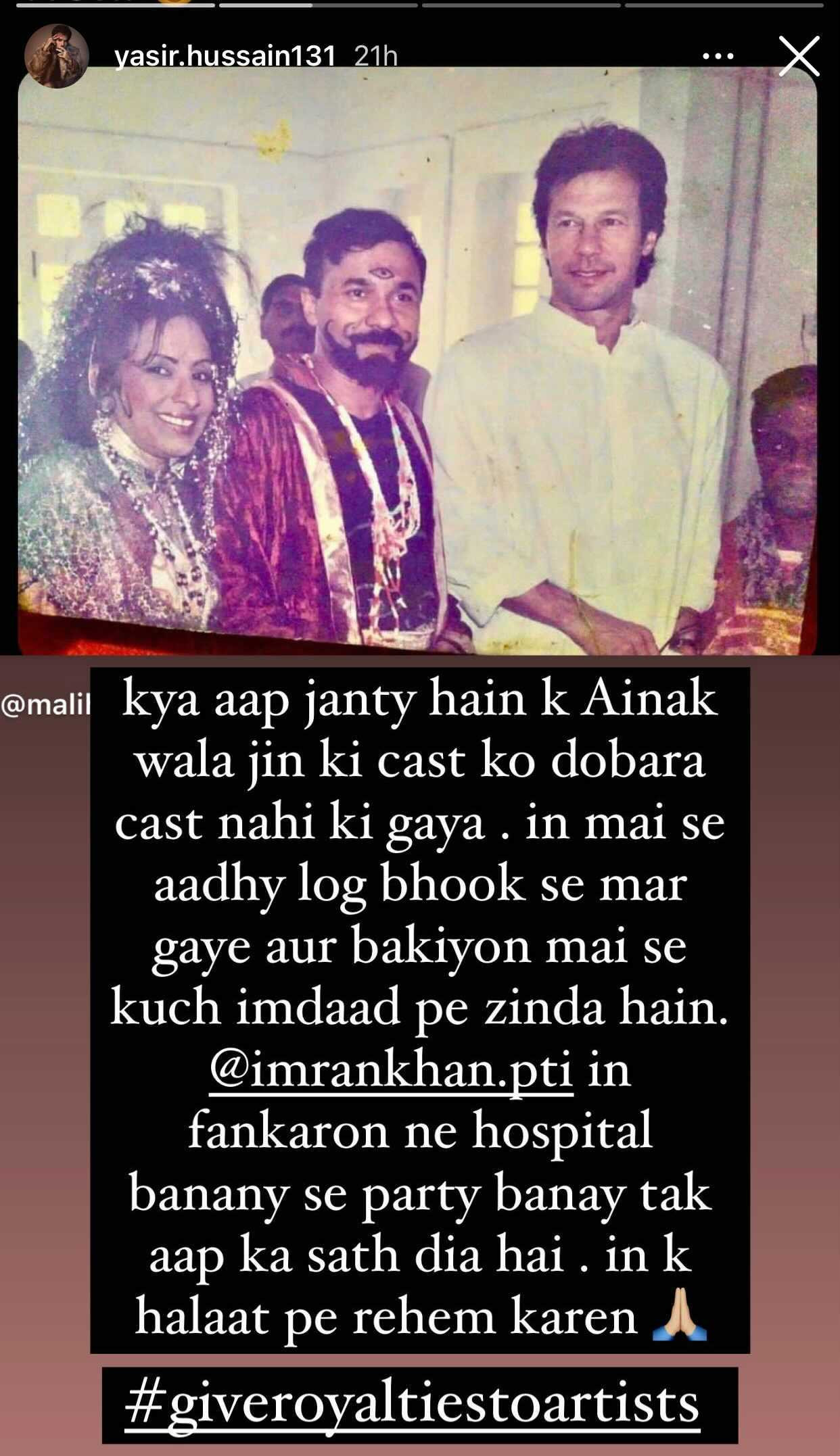 Further on, Hussain also mentioned how gruesome it has been for the cast to find suitable roles after Ainak Wala Jinn. "Did you know that the cast of Ainak Wala Jinn was never cast for any other drama? Some of them died of hunger while others are hardly surviving on charity."
The actor thereby reminded the PM how these actors are the sole reason why he could build all he hospitals he has so far. "Imran Khan, these people have supported you from the days when you placed the first brick of your hospital to the beginning of your political journey," Hussain asserted. He concluded with the fact that our government needs to offer help to veteran artists and have mercy on those who have been part of our showbiz for generations.
A classic, Ainak Wala Jinn was one of the biggest serials that children grew up watching on PTV for years. The show continued for four seasons with the same cast as. Be it Zakota Jinn or Bil Batori, the dialogues are still remembered till this date with many in their homes mimicking their favourite characters.
COMMENTS (1)
Comments are moderated and generally will be posted if they are on-topic and not abusive.
For more information, please see our Comments FAQ