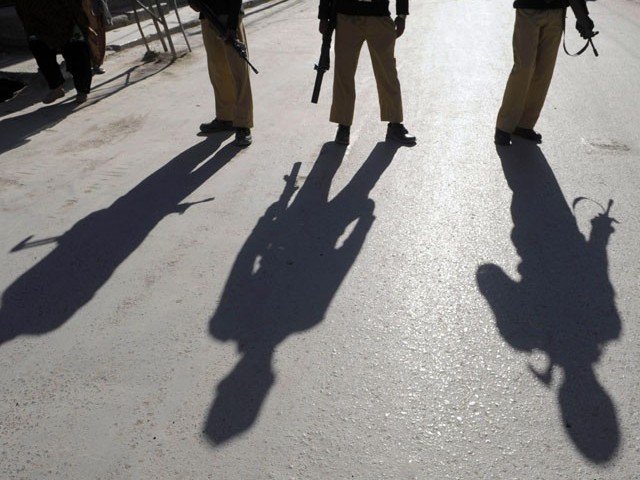 ---
LAHORE:
The third wave of Covid-19 is hitting the Punjab Police also as at least 13 officials posted at Central Police Office (CPO) have tested positive for the infection.
At least 21 members of the staff reportedly had symptoms of the disease.
The 13 infected personnel have quarantined themselves.
The spread of the pandemic in the rank and file of the police is also causing loss of lives. A police constable of Lahore, Malik Shahzad, died because of coronavirus last week.
The virus also recently claimed the life of former inspector general of police of Khyber-Pakhtunkhawah Nasir Durrani. He had been undergoing treatment at Mayo Hospital for several days after being admitted in a critical condition.
About 800 police officials have contracted the virus so far and at least five of them have lost their lives.
As per report, two deputy inspectors general, three senior superintendents of police (DSPs), seven SPs, 19 deputy SPs, 25 inspectors, 83 sub-inspectors, 120 traffic wardens and a number of clerks and other officials have been infected by the virus in Lahore.
As the horrors of the third wave of the pandemic started unfolding, the authorities announced smart lockdown in a number of localities in the province, but grave violations of the precautionary standard operating procedures (SOPs) were prevalent throughout the police.
Inspector General of Police (IGP) Inam Ghani had taken cognisance of the issue and issued orders earlier this month to make the face mask a part of police uniform. In written instructions issued to the officers, he urged them to keep the police force safe from the pandemic and strictly enforce the SOPs. He said all officials serving in the police stations, offices and on field duty should consider face mask as part of the uniform.
He said that it was the primary responsibility of every officer to ensure the safety of his subordinate force, so there should be no interruption in the supply of masks, hand sanitisers and precautionary equipment to the personnel.
Published in The Express Tribune, April 23rd, 2021.