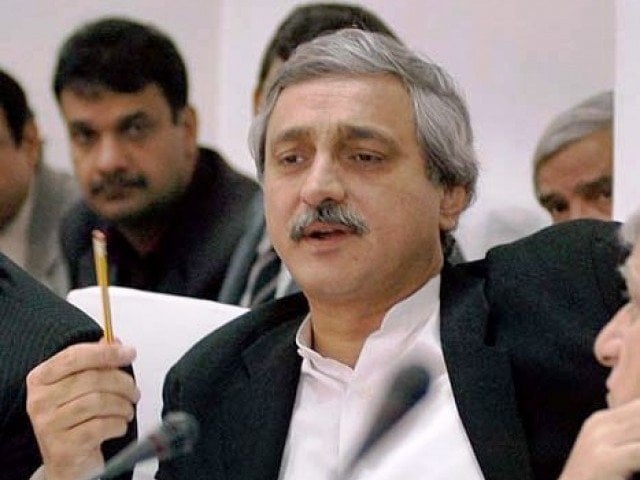 ---
LAHORE:
Estranged Pakistan Tehreek-e-Insaf (PTI) leader Jahangir Khan Tareen said on Thursday that some 'people' from Islamabad have assured him of a meeting with Prime Minister Imran Khan "in a few days".
Tareen's remarks came as he spoke to the media during his appearance at court in Lahore in connection with the Federal Investigation Agency (FIA) cases against him.
Tareen said he has a "strong connection with Imran Khan and I do not want it weakened. Imran Khan and I struggled together [politically]".
Also read Tareen, disgruntled lawmakers likely to meet PM
"I had invited my allies for an Iftar party. Prior to that, some people from Islamabad reached out to me and assured me that my group will be able to meet the premier in a few days."
The PTI leader further said that no shareholder [in his company] is a party against him in the case, saying they are all happy with him.
"The cases against me are not criminal cases, this isn't a case of the FIA, but of the SECP and FBR."
"We will get justice from the court," he maintained.
Tareen recalled that when he started to support PM Imran, Pakistan Muslim League-Nawaz (PML-N) investigated his business and got notices sent to him, "but they also didn't turn a civil case into a criminal case".
Also read Don't force our hand, PTI MPs warn govt over Tareen
Nearly a week ago, PTI lawmakers, who are backing the dissident leader, warned the government that they would be compelled to take extreme measures if the injustice being meted out to the former party general secretary did not stop.
Speaking to reporters after they accompanied Tareen to a banking court in Lahore, a group of around 30 MNAs and MPAs of the ruling party warned Prime Minister Imran Khan that if matters were not taken care of soon, it might be too late.
Earlier, the court extended the interim bail of the PTI dissident leader and his son Ali Tareen till May 3, when it would announce whether the case fell under its jurisdiction or not.