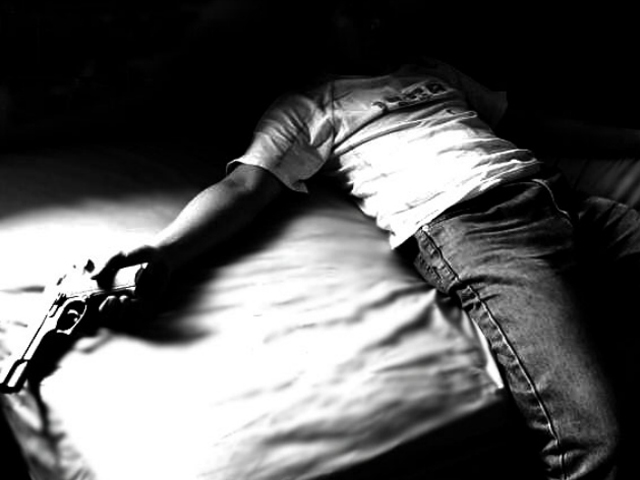 ---
KARACHI:
After failing to receive a salary for four months, a young doctor on government contract reportedly committed suicide in a village near Kashmore city.
The incident took place in Mohammad Ishaq Khan Jakhrani village, some eight kilometres from Kashmore city. Dr Q*, 26, joined the health department in July 2020 on an 89-day contract and was posted for Covid-19 patients at a local hospital.
"He had not been paid for the last four months," Jungal Jakhrani, an uncle of the doctor alleged.
Speaking to The Express Tribune, Jungal said the doctor was the only person supporting his family. "His father is a poor farmer," he continued. He added the older brother of Dr Q had been sick for the last two years. "The family was already in a financial crisis," he revealed.
Dr Q left behind three minor children and a widow. The family members said that his father-in-law, who had supporting him, died of Covid-19 in 2020. "He was a competent young doctor," a batchmate of the deceased told The Express Tribune. "The system has killed our fellow."
A friend of Dr Q, also a doctor in the health department, said the majority of doctors hired to fight Covid-19 have been denied salaries for months. "I am in Karachi and not been paid for the last four months," he rued.
"It is hard to support the family without salaries," he added. "He committed suicide last week and the government has not even released his dues to the family."
Another young doctor, requesting anonymity, said, "We were being saluted last year for our untiring services and are now dying of hunger."
Dr Q was posted at Kashmore Taluka hospital and was one among 1,130 young doctors who were appointed for Covid-19 emergency by the Sindh health department.
"We are on contract of 89 days," said another doctor. "The department extends the same contract period when one expires," he added. The medic confirmed that salaries had not been paid to all these professionals since December 2020.
The fellows of Dr Q have warned the authorities to initiate an investigation into the cause of the suicide of the doctor and provide justice to the family. "We will launch a movement against the health department very soon," one of his fellows warned.
Health officials were contacted multiple times but they remained unavailable to comment on the matter.
*INITIAL USED TO PROTECT IDENTITY
Published in The Express Tribune, April 20th, 2021.