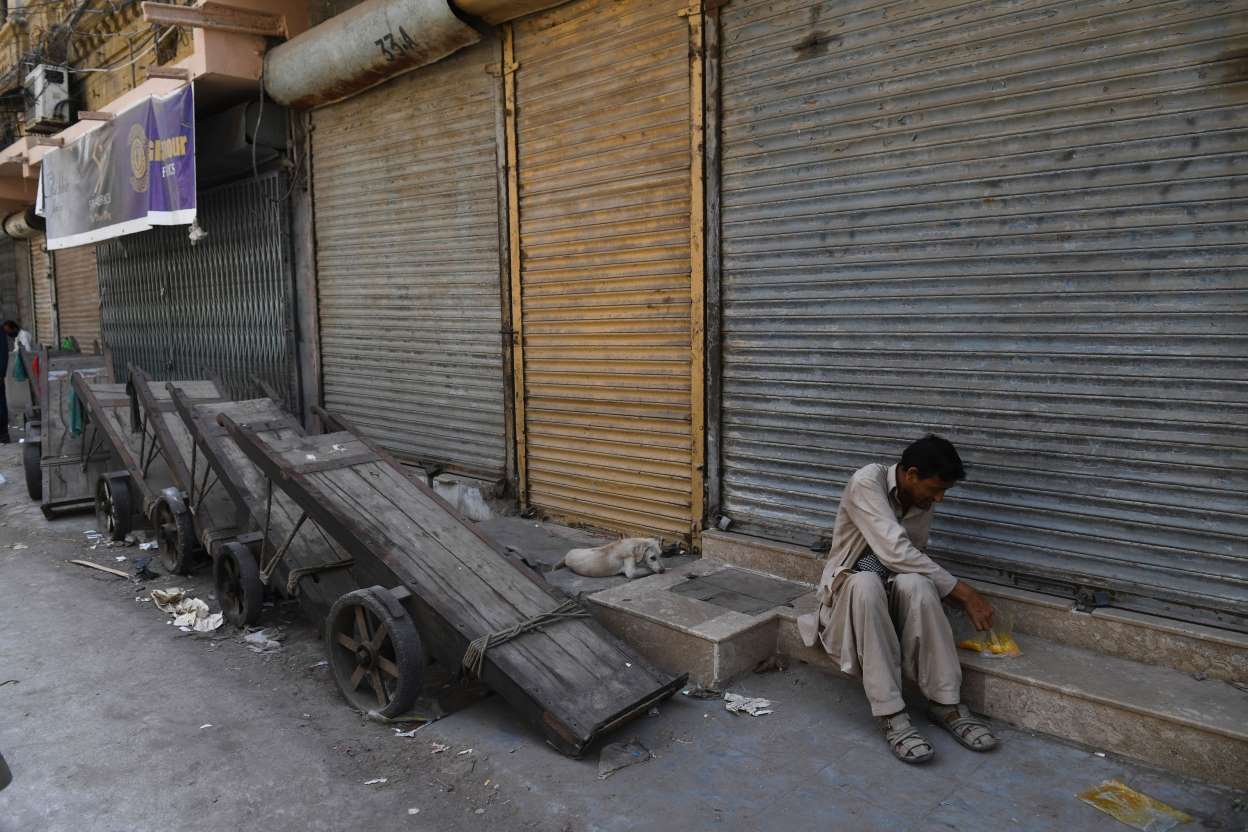 ---
KARACHI/ LAHORE:
Most of the main businesses, markets and shopping malls were closed while public transport services suspended in major cities of the country in response to a strike call by the Tehreek-e-Labbaik Pakistan (TLP) and other affiliated religious groups.
The strike was called after violence in Lahore on Sunday. Last week, the government outlawed the TLP for blocking main highways, railways and access routes to major cities, assaulting police and burning public property. Four police officers were killed and more than 500 wounded.
The violence had erupted after the government detained the TLP chief ahead of a planned countrywide anti-France campaign to pressure the government into expelling the French ambassador in response to the publication of blasphemous cartoons in France last year.
On Monday, the call for the nationwide strike was widely responded to by mainstream religious groups in Lahore and Karachi, where shops and markets were closed and some transport services suspended, according to reports.
In Lahore, major markets were closed. Goods transport also remained off the roads, affecting supplies throughout the city. However, no law and order problem or clash between protesters and police was reported.
Heavy contingents of police and paramilitary forces remained deployed at various sensitive points of the city. Mobile internet services also remained suspended in many parts of the city for the seventh consecutive day.
In Karachi, after being closed over the weekend to prevent the spread of coronavirus, large parts of the city were shut for a fourth consecutive day on Monday. Major markets and trade centres, along with smaller bazaars, remained closed.
Mohammad Aslam, a vendor in the Saddar Electronics Market, said that the owner of his shop decided to keep the shutters down to comply with the Karachi Shopkeepers and Traders Association's decision.
Petrol pumps and CNG stations, except for those on Shahrea Faisal and cantonment areas, remained inactive. The closure of filling stations also resulted in a lack of taxis and rickshaws, causing difficulties for commuters. A vast majority of the city's public transport also remained off the roads.
Meanwhile, the Islamabad administration announced on Monday that the Faizabad Interchange, which connects the capital with Rawalpindi, was sealed amid fears of protests in the twin cities. Heavy contingents of Rangers and police were also deployed. (With input from our Karachi and Rawalpindi correspondents)