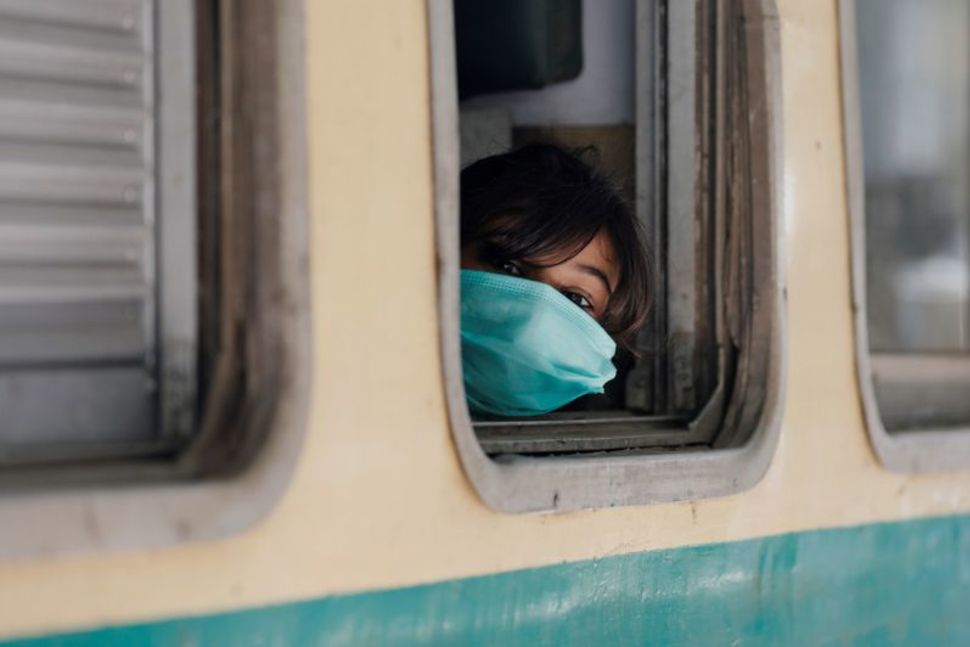 ---
ATTOCK/ ISLAMABAD/RAWALPINDI:
The deadly coronavirus killed 13 more people in Rawalpindi on Saturday.
The health department has issued an advisory after a rise in the number of patients requiring oxygen therapy is increasing rapidly.
Four patients succumbed to the virus at Holy Family Hospital, two at Benazir Bhutto Hospital and seven at Rawalpindi Institute of Urology and Kidney Liver Transplant.
There are 273 patients receiving treatment in these hospitals, of which 207 are on oxygen support while eight were shifted to ventilators. Owing to the rapid increase in patients depending on excess oxygen, the system is under pressure.
The district health department has suggested eligible citizens get themselves vaccinated and avoid leaving home unnecessarily.
ICT reports 241 cases
The federal capital continued to be in the grip of coronavirus as 241 new Covid-19 cases were reported in the city during the last 24 hours, the National Command and Operation Center (NCOC) said on Saturday.
According to an NCOC official, 599 cases were reported on Friday while 575 cases were reported on Thursday. He said so far 68,906 cases had been reported from the federal capital while there had been 631 deaths reported from Islamabad Capital Territory (ICT) while 55,828 patients had recovered completely.
Meanwhile, on the Ministry of National Health Services directives, the Islamabad district administration continued surveillance of different streets of the capital to reduce transmission of the infection in selected streets and sectors.
The district administration has started taking action on violation of standard operating procedures (SOPs) related to coronavirus during visits to marriage halls, markets, and petrol pumps by its inspection teams. It has begun sealing shops, workshops, and restaurants on SOP violations. Fines were also imposed on owners of different shops.
Vaccination in Rawalpindi
At least 57,369 people have received Covid-19 vaccinations in Rawalpindi since Rawalpindi Health Authority initiated its vaccination campaign on March 10. This was said by District Health Coordinator for Coronavirus vaccination Dr Jawad Zahid here on Saturday.
Talking to APP, he said 14,859 health workers and 42,510 people including senior citizens have received free of cost shots at 24 government vaccination centres of the district. He said the district health authority has recorded 21,882 positive cases to date of which 20,170 hailed from Rawalpindi and 1,712 from other districts.
Dr Jawad said 18,646 patients tested positive, of which 5,149 persons were discharged after recovery while 2,937 persons were quarantined at their homes and 2,212 opted for isolation.
The health officer said 117 more confirmed cases were reported during the last 24 hours. Of the infected cases reported, 105 were from Rawalpindi while 12were from outside the district."
At present, 208 patients are admitted to various facilities of the city including 35 admitted in Holy Family Hospital, 30 in Benazir Bhutto Hospital, 118 in Institute of Urology, 20 in Fauji Foundation Hospital, three each in Hearts International and District Headquarter hospitals.
Of the patients reported during the last 24 hours, 29 belonged to Rawal Town, 23 Potohar town, 22 Rawalpindi Cantt, 21 Gujar khan, seven Taxila, six Islamabad, three AJK, and one each from KPK, Attock, Chakwal, Murree, Kalar Syeda and Kotli Sattian.
1,781 cases in Attock
Attock Incharge Corona Cell Dr Kashif has said that the number of Covid positive cases in Attock has reached 1,781. Of these, 1,363 patients recovered, 35 patients died.
Of the patients who tested positive 377 are home quarantined. He said 27,529 people tested negative while test reports of 1,437 people are awaited.
He appealed to the people to follow the SOPs issued by the government.
WITH ADDITIONAL INPUT FROM APP
Published in The Express Tribune, April 18th, 2021.