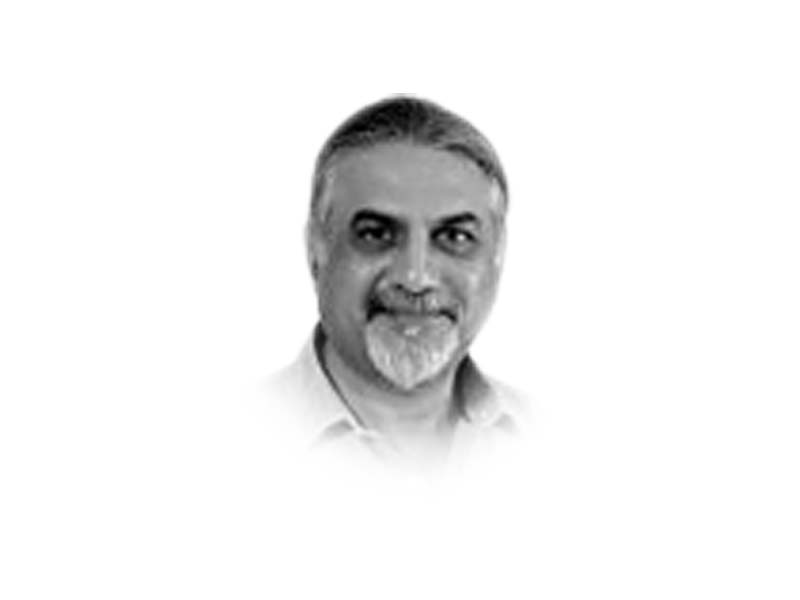 ---
The recent visit by the Russian Foreign Minister to Pakistan is being termed strategically very important, and a likely game-changer in the geo-politics of this region. Pakistan is most certainly on the threshold of building a new relationship with its Cold War rival. Some even see this new-found relationship with Russia helping Pakistan to make the much-needed transition from geo-strategic to geo-economic domain. How?
If geo-economics is the move of capital, market and labour to a specific geographical area than Eurasia stands out as the area where this move is planned and centred. The main factor behind the planning and construction of this move is the Russians and the Chinese strategic partnership and the assumption is that in coming years these resurgent powers will play a major role in the changing geopolitics in this region. How?
A free trade agreement by the name of Eurasian Economic Union (EAEU) came into being in 2015 with the goal of increasing the economic cooperation and raising the living standards of its members. A year prior to that (June 2014) Russia had lifted the self-imposed arms embargo on Pakistan and the same year when EAEU came into being the process of including Pakistan in SCO began which culminated when Pakistan together with India officially joined SCO in 2017.
Also in 2015 Russia posted on its state-funded official Think Tank Website RISS (Russian Institute of Strategic Studies) an article written by Andrew Korybko titled 'Pakistan is a zipper of Pan-Eurasian integration'. It was in this article that the Russian dream of Eurasian integration was highlighted in detail and it was in the same article that Pakistan was referred to as 'South Asia's gatekeeper' and a country that was at the heart of any scheme designed to extract geopolitical and geo-economic benefits in Eurasia. Far from being a lost cause, Pakistan was termed the supercontinent's most important economic hope. The importance of Pakistan's potential was explained in its ability to connect the massive economies of the Eurasian Union, Iran, SAARC, and China, thereby creating a pan-Eurasian economic zone. Therefore, it doesn't require a doctorates degree from a world renowned university to understand why the Russian foreign minister had visited our country first time in over a decade. Russia recognises Pakistan's prime geopolitical potential and has thus maneuvered to rapidly increase its full-spectrum relations with a country that it considers South Asian gatekeeper. What should Pakistan do in return?
To begin with we must formulate a well thought out long-term strategy in dealing with Russia. For us the course of the 21st century in this region will be determined in how we build our relations with China and Russia. Technology has fundamentally changed the human history and both these countries are technological giants. In today's world, it is technology that fuels the economic growth and both these resurgent powers can help us and our technology-starved industries. Russia and Pakistan were Cold War rivals but in the words of Kishore Mehboubani, "The 21st century is almost certainly headed for trouble if we sail into it with nineteenth or even twentieth-century mental maps. We have to discard old mental maps and prepare new ones."
Formulating a long-term strategy for a strong partnership with Russia requires asking the right questions. Getting the questions wrong is like getting the answers wrong and thus getting the strategy wrong. The best way is to identify the core issues around which a partnership or alliance can be built and it is under this spirit that I suggest four areas that provoke questions – right answers to which I think the policymakers in our country must seek before embarking on the road of building a long-term relationship with Russia. The first question that we must ask is: shouldn't our policy be to improve the lives of the 210 million people living in this country and not to leave this cause as a hostage to any other impediment that might hijack it? The answer to this question is well-known to Russia itself, as it accepted the Cold War confrontation (much like India and Pakistan today) and worked to increase the primacy and parity with the US rather than bringing betterment in the lives of its 330 million people. The result was that the USSR disintegrated in 1991 resulting in the formulation of 15 independent republics. All the economic benefits that we can extract from our improved relations with Russia are paradoxically attached to how our relations must improve with India. If Russia can also play a role in removing the political differences between Pakistan and India (perhaps within the SCO framework) then SAARC, as an organisation, can also cash in on its economic capability and actively participate in integrating itself with the rest of Eurasia.
The second question that we must seek to answer is: can Russia prove to be Pakistan's solid partner and ally? The answer to this question again can be found in what Russia has experienced itself as Soviet Union during the Cold War. America did not win the Cold War on its own. It formed solid partnerships with Western partners in NATO and cultivated Third World friends and allies like China, Pakistan and Egypt. It also opened up its economy to its allies and generously extended its aid to them. Any future partnership in this region also requires same Cold War American spirit of alliance building. Americans have launched a containment war against China and even if we don't want to admit it, we are caught in the middle of this 'containment war' and so it is absolutely essential that together with both Russia and China we should forge a new partnership in the region. The third import question that needs answering in forging Pak-Russian friendship is identifying our core common interest. What can be that interest? Both Russia and Pakistan will have to deal with the fallout of the American withdrawal from Afghanistan in September 2021. ISIS is a dangerous threat and its presence in Afghanistan can make this threat much worse for both the countries. The group is already present in the three provinces of Afghanistan i.e. Farah (West), Helmand (South), and Nangarhar (East). ISIS has proclaimed its intention to eliminate the Durand Line and 'annex' the 'State of Hind' (Pakistan, India, Bangladesh, and Myanmar), so it's likely to use the three provinces as staging grounds for pushing deeper into Pakistan and the independent Republics bordering Russia. ISIS has a stated position that it would wage war in north Caucasus and also liberate Chechnya. The geographical proximity of IS threat and the mere fact that President Putin does not want to lose control of Russia's outlying regions against this global jihadi organisation creates a deep commonality of interest between Russia and Pakistan. Both must build on this common interest.
The fourth question that we must rightly answer is: how will the Pak-Russia partnership help us to shift from geo-strategic to geo-economic domain? Strategy is defined as building a bridge between desire and possibility. If the collective desire is to improve the lives of people in the region then trade can be conducted through overland routes transiting Pakistan which is more convenient and less cost effective. China's grand investment in the region also views this as most sensible option. Only by providing an opening to the overland routes can Pakistan act as the 'zipper' to connect Eurasian Union, Iran, China and SAARC countries; and only when the overland routes open can Pakistan make the transition from geo-strategic to geo-economic domain. For this, the political differences between Pakistan and India are a great impediment and that may be the only reason why these days there is a heightened behind-the-scenes diplomatic activity to sort out these differences.
Published in The Express Tribune, April 18th, 2021.
Like Opinion & Editorial on Facebook, follow @ETOpEd on Twitter to receive all updates on all our daily pieces.