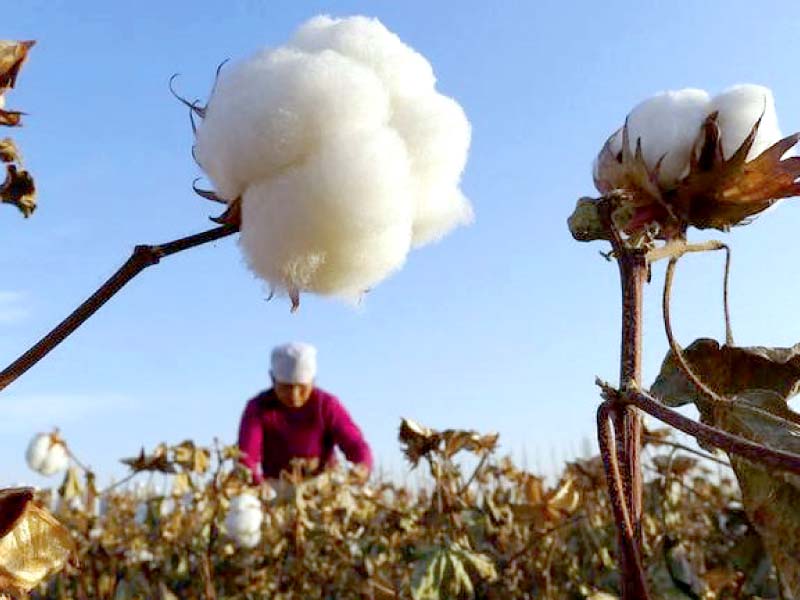 ---
KARACHI:
Textile sector stakeholders have requested the government to establish a free market mechanism and focus on long-term interest of the country by improving cotton production instead of allowing yarn imports at subsidised rates, which will put more burden on the economy.
"Any distortion in the free market mechanism from cotton to garments in the textile supply chain will be a disaster for Pakistan's textile exports," said All Pakistan Textile Mills Association (Aptma) Chairman Adil Bashir in a statement on Friday.
Recently, the government offered incentives by withdrawing customs duty on the import of cotton yarn to ensure smooth supply of the commodity to the value-added industry while bridging the gap between domestic production and overall demand for inputs, he pointed out.
The scheme is set to expire on June 30, 2021. Pakistan is facing a shortfall of 7 million bales of cotton compared to the total annual requirement of 14 million bales.
Pakistan's spinning industry, which is third largest in the world after China and India, is struggling to meet the requirement of the textile sector.
Around 50% of cotton yarn is consumed by the exportoriented value added garments and home textile segments, which fetch $9 billion in export revenue.
The remaining 50% is exported in the form of yarn and fabrics, and attracts an additional $5 billion.
"As the new cotton season will begin in July, the international price of the commodity is hovering at a high of $0.9 per pound," said the Aptma chairman.
"Cotton farmers are witnessing such high prices for the first time since 2011 and it will encourage them to enhance cotton plantation this year," he said.
He was of the view that the free market mechanism would lead to payment of international prices to the entire cotton and textile chain.
A source in the textile sector, on condition of anonymity, termed the incentives good in the short term, highlighting that in the long term, they would hurt the entire textile supply chain from farmers to exporters.
"Therefore, the government should focus on improving cotton production instead of allowing cheaper imports," he said.
COMMENTS
Comments are moderated and generally will be posted if they are on-topic and not abusive.
For more information, please see our Comments FAQ