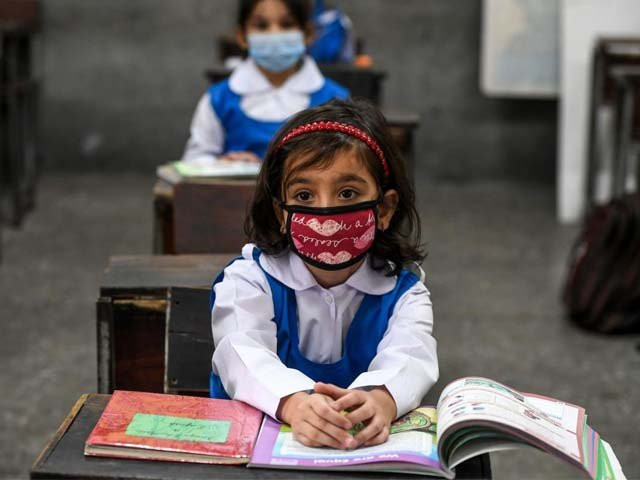 ---
ISLAMABAD:
The number of Covid-19 cases among children in Islamabad has crossed the 7,000 mark as the trend continues its upward trajectory.
According to the District Health Officer Islamabad, some 7,052 children, infants to up to 10 years of age have been affected by the virus.
The report further said that some 6,253 youth from ages 11 to 20 years have also been infected by Covid-19.
Likewise, at least 13,803 people from ages 21 to 30, 19,258 from ages 31 to 45, 13,028 people from ages 46 to 60, 7,001 people from ages 60 to 80, and 648 of ages above 81 years have fallen prey to the disease.
The novel coronavirus' third-wave has presented a new set of challenges for the country, many of which still remain unabated. The latest concern gripping the National Command and Operation Centre (NCOC), is talk of a higher Covid-19 ratio among children this time around.
Also read Pakistan records 5,395 new Covid-19 cases, 118 deaths in 24 hours
Per NCOC, an infection rate of three per cent has been reported for children aged 1-10 years during all three waves of the virus.
According to National Institute of Child Health (NICH) Head Prof Dr Jamal Raza, over 130 children were admitted to the hospital in the past year, out of which a majority displayed some kind of Covid-19 symptom.
"But where viral traits are the same in people of all age groups, children are likely to experience milder symptoms as compared to the elderly. In the same vein, they also have a much higher chance of recovering without any complications upon early diagnosis and treatment," the professor said.
Yet however, despite having better chances of recovery, the NICH chief emphasised that children possess no special immunity against the virus and remain particularly prone to being infected.
"They can then act as potential carriers and transmit the disease to other children, which can result in a higher number of cases in the said age groups," he added.