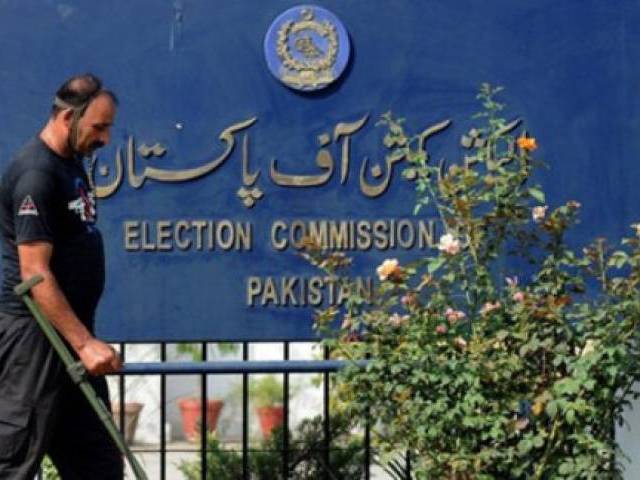 ---
ISLAMABAD:
The Election Commission of Pakistan (ECP) on Wednesday granted permission to its dissident leader Akbar S Babar to view the record of the party's accounts to prove that it received foreign funding albeit in the presence of the scrutiny committee.
However, Babar refuted the report that his plea had been dismissed, quoting an excerpt from the ECP's ruling in which it stated that it could not pass any "remarks on the instant matter as it was sub judice before a scrutiny committee".
The commission upheld the decision of the scrutiny committee not to hand over the record to Babar and grant him permission to review it only.
It added that the petitioner along with his lawyer could review the record two days a week in the presence of the committee and director general (law).
Read more: PTI demanding ECP to resign to evade foreign funding verdict: Abbasi
The ECP has also directed the committee to complete its work by the end of May this year.
The two sides have been told to submit names of technical experts to examine the record.
Taking to Twitter, Babar debunked the impression that his petition had been rejected. He tweeted: "Propaganda: Application Dismissed."
He quoted an excerpt from the ECP ruling that read: "We are of the considered view at this stage we cannot pass any remarks/on the instant application because the matter is sub judice before the Scrutiny Committee and ultimately the matter would be decided by the Commission."
Earlier this month, the scrutiny committee of ECP had allowed Babar to review the financial documents submitted by the PTI in the foreign funding case.
However, the petitioner alleged that the documents of the ruling party were fake and expressed suspicion that the government on the pretext of electoral reforms wanted to keep the funding of the political parties secret.
Babar raised objections over the documents saying they were unverified.
Later, while speaking to media, Babar said he rejected the documents of the ruling party that were showed to him by the scrutiny committee.
He said that the premier had "out of nowhere" started discussion on electoral reforms, which was an attempt to keep the funding of the political parties secret.
Earlier in March, Babar said the PTI's acknowledgment of using employees' front accounts for fund raising was an admission of guilt and vindication of his stance of mega corruption and financial irregularity.
He regretted that the scrutiny committee had been formed in March 2018 and asked to complete scrutiny within one month, but the process was still under way. He requested the chief election commissioner to intervene.