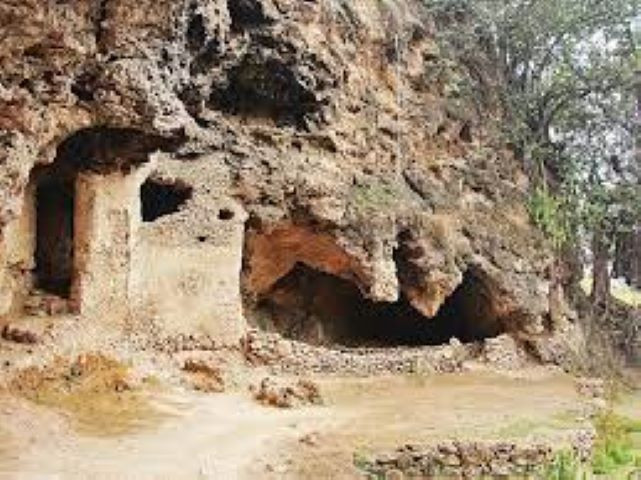 ---
ISLAMABAD:
Caves have held a fascination for man since times immemorial for they not only attract interest and curiosity but also give a spirit of adventure to those who like the natural outdoors.
Caves are of many types; huge subterranean caves, deep in the bowels of the earth where vegetation and flora and fauna is also found. In many countries, caves have natural springs and hot water spas which people say have therapeutic effects
In Pakistan, we too have our share of caves that attract tourists from all over.
One such is the popularity of historical caves of Shah Allah Ditta commonly known as the 'Sadhu ka Bagh' which is gaining momentum rapidly attracting
The 2,500-year-old Buddhist caves are located next to the shrine of Hazrat Shah Allah Ditta, a Mughal-era-saint, in the Margalla Hills of the capital.
A beautiful Shah Allah Ditta is a centuries-old village located at the foothills of the Margalla Hills. "Relics of the Buddhist era dating back to the 8th century can be found here along with burnt diyas and trees with amulets tied to them", commented Muhammad Awais who came from Abbottabad to visit the caves.
Ghulam Rasool, a caretaker of the caves informed that they were taking care of these caves ever since their grandfather's time, who was granted this responsibility from a Hindu family after participation.
He said the archaeological evidence of this historical place indicated that the platform-like formations surrounding the area were first used for meditation by Buddhist monks and later by Hindu sadhus before Muslim ascetics took over during the Mughal era.
Published in The Express Tribune, April 15th, 2021.