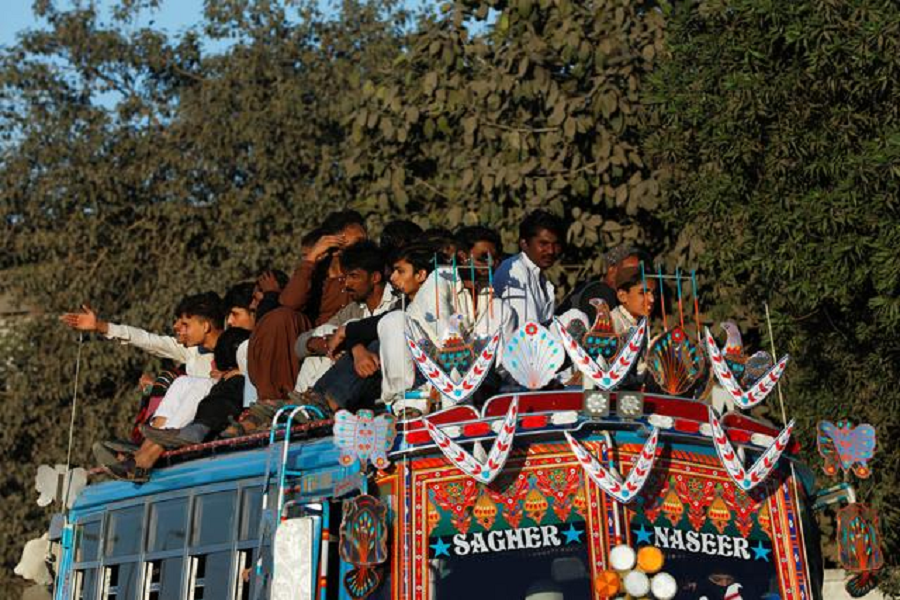 ---
LAHORE:
The violation of coronavirus related standard operating procedures (SOPs) in public transport were going unchecked in the provincial metropolis.
Reportedly, there was blatant violation of SOPs where most people did not wear face masks, use hand sanitisers or observe social distancing in the inter-city and intra-city transport. Transporters as well as commuters were also found exhibiting irresponsible behaviour as they flouted SOPs during the public transport.
According to a survey, no facility of temperature-checking guns, sanitisers was available at local bus stands in the city and commuters were also not ensured by the bus stand management to wear face mask.
In most of the public transport vehicles, observance of social distancing for the passengers was rare. However, if it was followed anywhere, extra fare was being charged from passengers for sparing seats. Asad Ahmed, an employee of a private security company, said, "No one is observing social distancing in the local transport and transporters are just concerned about making money by accommodating a large number of passengers."
Published in The Express Tribune, April 15th, 2021.