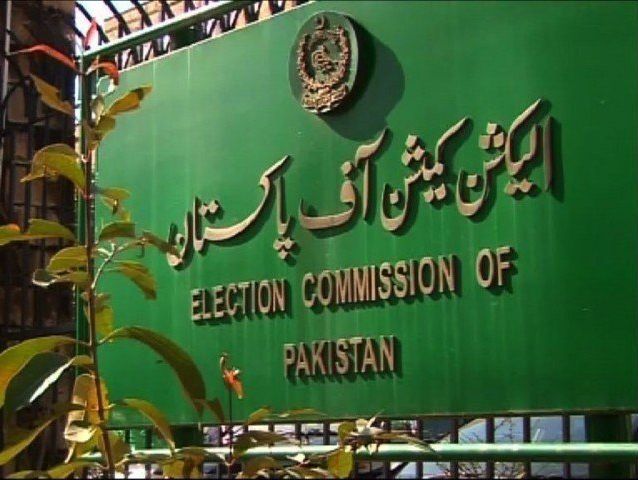 ---
KARACHI:
The Election Commission of Pakistan (ECP) directed the police on Sunday to oust Pakistan Tehreek-e-Insaf (PTI) Senator Faisal Vawda and lawmakers, Saeed Ahmed and Malik Shehzad Awan, from the NA-249 constituency, after they visited it reportedly to participate in the election campaign of PTI candidate, Amjad Iqbal Afridi, for the upcoming by-election for the constituency.
Besides, the ECP has summoned Afridi today (Monday) in connection with the matter and intimated him that he could be declared ineligible to contest the by-poll over violation of the ECP's code of conduct.
Earlier on Sunday, the office of the district monitoring officer for the upcoming NA-249 by-poll had issued a show-cause notice to Vawda, warning him against participating in Afridi's election campaign.
The notice stated that the president, prime minister, Senate chairperson and deputy chairperson, speakers and deputy speakers of the provincial assemblies and National Assembly, senators, lawmakers, ministers, governors, chief ministers, advisers to the prime minister and chief ministers, mayors and nazims and their deputies and other public office holders had been barred from partaking in election campaigns for the by-poll under paragraph 17 of the ECP's code of conduct.
In the notice, the district monitoring officer stated that he had received information during his visit to the NA-249 constituency on April 11 that the senator also intended to visit the constituency to participate in Afridi's election campaign.
"[This] will be tantamount to [the] violation of the… referred provision of Code of Conduct," the notice read. "You are, therefore, advised to desist yourself from visiting the constituency… otherwise legal action shall be [taken] against you under Section 234 of the Elections, Act, 2017."
Read more: SHC issues notices to ECP, others over Vawda's plea
Vawda, Ahmed and Awan visited the constituency to participate in the campaign despite the notice, the district returning officer for the by-poll said, adding that the East SSP and Keamari SSP were immediately issued directives to oust the senator and the lawmakers from the constituency.
Speaking to The Express Tribune, the officer said Afridi had been summoned by the ECP over constant violation of the ECP's code of conduct.
"A notice seeking an explanation over the violations has been issued to him and in case he fails to give an explanation, he could be declared ineligible to contest the by-poll," he elaborated.
The NA-249 seat had fallen vacant after Vawda gave it up before becoming senator on March 3, 2021. The by-poll in the constituency is scheduled to take place on April 29.
Published in The Express Tribune, April 12th, 2021.
COMMENTS
Comments are moderated and generally will be posted if they are on-topic and not abusive.
For more information, please see our Comments FAQ