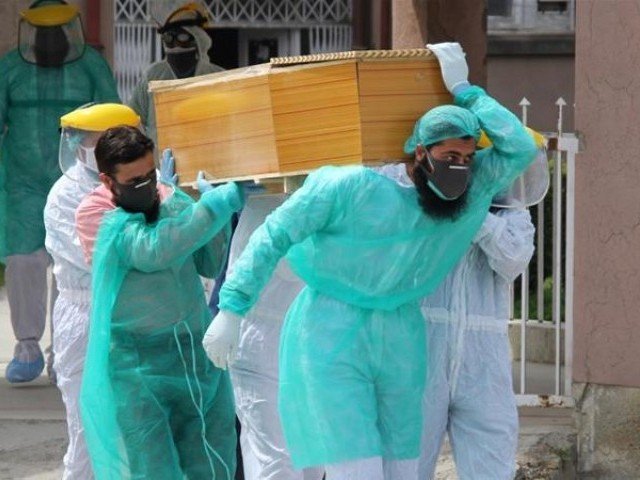 ---
ATTOCK:
Two more persons died of the novel coronavirus while another 14 tested positive for Covid-19 in the Attock district on Saturday, raising the number of total confirmed patients to 1,698 District focal person for Covid-19.
Kashif Hussain giving the details said 55-year-old Javaid Iqbal, a resident of Hazro, and 60-year-old Zeenat Bibi, a resident of Attock, had succumbed to the virus.
He further said that among the new cases detected in the district, eight belonged to Attock, five to Hazro, and one to Fatehjang.
He informed the media that the number of active patients in the district is 319 of whom 314 were in home isolation. They all are asymptomatic, he added.
Five others are under treatment in the district, he said, adding that the number of suspected patients in the district had raised to 29,255 while screening 32,507 persons was carried out across the district in which 27,129 had tested negative.
He said 428 people's results were awaited across the district. The health official added that 1,345 affected patients had been recovered from the coronavirus so far while 34 deaths had been recorded due virus in the district.
Hospital resumes vaccination after short suspension in Capital
Following a temporary suspension due to improper vaccine storage management, a leading hospital and a diagnostic laboratory in Islamabad were allowed to restart Covid vaccination. The Drug Regulatory Authority of Pakistan (DRAP) prohibited the private hospital in Sector H-8 and the diagnostic lab in Sector G-8 on April 6 after inspection teams spotted violations of SOPs for the vaccine storage system.
DRAP officials had instructed them to halt vaccination. DRAP CEO Asim Rauf told The Express Tribune there was a violation of the cold chain standard at both institutions. He added that DRAP had issued warnings to both institutions and temporarily suspended the process. H
owever, samples from both institutions were reexamined and no adverse effect on the vaccine was identified. Hence, the vaccination process was restored.