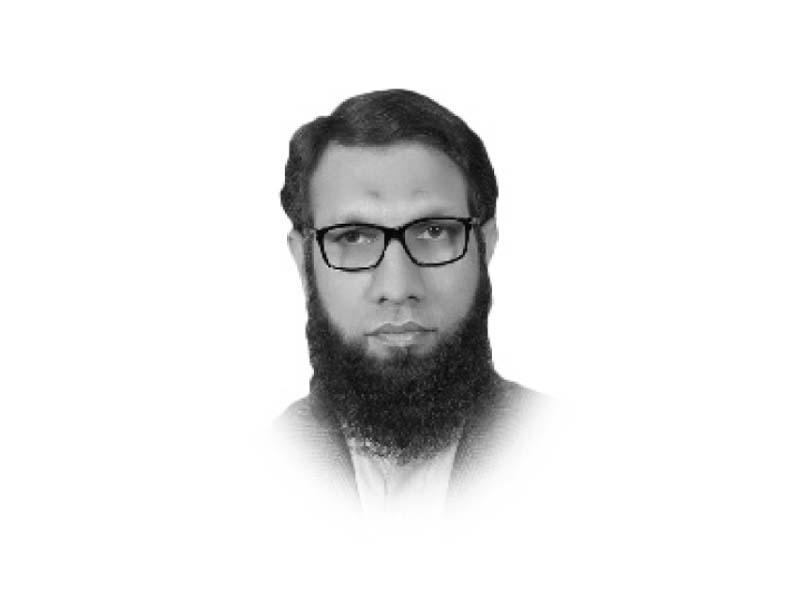 ---
Governance in Pakistan has always been a work-in-progress project with many twists and turns. Muddling through a bureaucratic model to martial laws' quick-fix solutions to half-civilian rule to judicial activism, governance has become a sporting game with winners and losers as a matter of 'some critical moments'. Mostly, power wins and people lose. To keep skimming the cream, the public is indoctrinated with innovative slogans of plus-this and minus-that "individual" at fixed intervals. The core issue is never addressed — there is method in madness.
Instead of agreeing on a grand blueprint for development (economic, social, strategic) and working on institution building, most entrenched powers have sought to exploit the system's weaknesses for their own advantage. For them, chaos pays higher dividends than order in the country. But when it becomes apparently difficult to run with the hare and hunt with the hounds, they promise a new messiah to deliver the wretched people "the promised land" of happiness and peace. Since modern states abhor messiahs and derive strength from institutions, the cycle repeats itself perpetually with sharp rise, instant saturation, and quick decline.
This is our 73-year history and there seems no end to it. The first prime minister, Liaquat Ali Khan, was assassinated in public but we still do not know who did it and why. The palace intrigues afterwards, however, made it clear that it was the first "minus-one" to make more room for others. It worked for both the bureaucracy and military establishment to take the reins of power with blessing from the judiciary. This arrangement of "shared power" continues to date with civilians only making the facade of governance. When something goes wrong, the minus-one formula is applied with good short-term results.
The second elected prime minister, Zulfikar Ali Bhutto, met the same fate as his civilian predecessor but with a difference. This time, the religion card (Nizam-e-Mustafa) was introduced in a fashionable way to conceal facts from coming to the fore. The religious fervour continued under General Zia. Paradoxically, Islamic ethos and public morality (which he espoused and preached) drifted into collective hypocrisy. Maulvis, who had never been so powerful in the Muslim world's history, came to realise their potential in making and breaking governments by colluding with the corridors of power.
General Musharraf, contrary to his predecessor, projected himself as a staunch believer in liberalism (rebranded as enlightened moderation) to appease the West and win legitimacy at home. First, he experimented with a technocrat setup and then created another Muslim League to perpetuate his illegitimate rule. By waving fists in the air and using coercive measures, he alienated the Baloch, created insurgent groups in former FATA, and brought home the monster of terrorism with far-reaching consequences. Democracy lost its soul at the altar of NROs and diminishing public trust.
Misaq-e-Jamhuriat was supposed to give a new direction to politics in Pakistan. Civilian supremacy constituted the core of mutual understanding between PML-N and PPP (besides other political parties) and it was hoped that all state institutions would be truly made subservient to the parliament and Constitution but it did not yield the desired results thanks to sudden emergence of PTI on the political landscape. Even with a new arrangement of governance (hybrid system), the PTI seems to be reaching its level of incompetence with the invisible sword hanging again on its head.
Despite all heinous plots and sponsored narratives against democracy, the people never lost fascination with the ideal of democracy and for good reason. The essence of democracy is rule of law, accountability, and participation which in turn translate into real socio-economic development besides creating social harmony and national integrity. The appointed people suffer from trained incapacity and are not accountable to public. Weak democracy, in the final analysis, is better than the best dictatorship. Dictatorship (direct and indirect) is a kind of pain killer, not a cure.
Published in The Express Tribune, April 11th, 2021.
Like Opinion & Editorial on Facebook, follow @ETOpEd on Twitter to receive all updates on all our daily pieces.